German, Chasing His DREAM!
$19,580
of $25k goal
Raised by
79
people in 72 months
"I am a DREAMer, and I have the opportunity to get a PhD with your help!" 
Being a DREAM Act (undocumented) student is not easy, particularly living in Arizona, ground zero against immigration. Education is one of the most important things to me, as it means a better future for my family and my community; but I face obstacles that are challenging for me to overcome. Proposition 300 forbids me from receiving any type of state funds and requires me to pay out of state tuition despite having graduated from an AZ high school and paying taxes. I am unable to work at a stable job to earn an income and pay for school and I cannot even apply to private loans and fellowships, as most require legal status. I was rejected from Arizona State University twice because of my lack of legal status. Against the odds, I was able to overcome these obstacles through arduous persistence, dedication, unconditional emotional support from my family, and the helping hands of many great friends. I ultimately was able to graduate from Arizona State University, Magna Cum Laude with a B.S. in business administration and a B.A. in psychology in May 2009.
I did this while still volunteering hundreds of hours to community service, research labs, leadership in student organizations, in addition to finding ways to earn an income to pay the high cost of tuition. I've also given much of my energy to volunteering with organizations like the Arizona DREAM Act Coalition, Reform Immigration For America, Promise Arizona, and United We Dream. Being with these groups has continued to energize me and give me hope. I have strongly advocated for a chance, for the passage of legislation that would allow talented students to gain the status we've earned and be allowed to become productive assets to this country. I thought that all this hard work would open new doors for me. Instead, upon graduating, I continued to face a professional dead end. As an undocumented student I still cannot apply what I've learned in my studies to a profession due to my status.
Being a DREAM Act (undocumented) student means that I have to continuously prove myself and show why I should have a chance. I'm ok with this. I am willing to work hard and be the best I can. At 24 years old, I am one of only 7 students admitted to start the doctoral program in counseling psychology (PhD) in fall 2011 at ASU. This is my dream opportunity.
The doors have finally opened, but I still face unique obstacles. I am still unable to work or apply for loans and fellowships because of my legal status. However, I continue to stay positive that I will be able to accomplish my dream of being a Latino psychologist who will make an impact in the mental health of this community and will make positive changes through social justice advocacy. I believe the right thing to do, the only thing to do, is to chase my dream. This makes me want to continue to fight, and I know I will make it with steadfast dedication, arduous hard-work, unconditional family support, and the helping hand of a friend like you. Your contribution, no matter how small, will have a big impact in my future and subsequently the lives of many. Can you help me defeat these obstacles and continue my education by donating to my fund today? 
Notes:
-         This document is very difficult for me to write, as it goes against my cultural grain to ask for help. Despite my willingness to work for my goal I have run out of options to obtain the funding I need to fight for my dream of an education.
-         The estimated cost of my first year is about $25,000 (Look at tuition per credit)
Contact me: 

+ Read More
Update 1
Posted by German A. Cadenas
64 months ago
Share
Happy Holidays!!
Dear friends and supporters, my best wishes to you and your loved ones! May you enjoy the holidays spending time with those who are important to you and may 2012 bring you the blessings you deserve.
This has been a very important year for me in terms of my education and also in other areas of my life. As of last Monday, I finished my first semester in the doctoral program in counseling psychology at ASU. It was an intense semester, full of unexpected challenges, but I was able to finish with good grades in all 5 classes I enrolled.
2011 Has been a generous year to me, a year when my DREAMs came true. But I would not have been able to make it this far without your support. I want to take this special time to thank all of those who shared my blog and
http://www.gofundme.com/germansdream
page, those who posted about me on Facebook and Twitter, those who opened doors and invited me to events to share my story, the media coverage, my family, friends, my love, and those whose finances allowed them to donate to my fund. My DREAM of studying in this PhD program is now real, and I will be sure to keep up my effort to make you proud.
I will continue to chase my DREAM of becoming a psychologist in 2012, this is a long and challenging program, and I like every day I study in it. The task of raising funds should be less taxing from now on, as love and life are giving me an opportunity to focus on my studies and have access to other sources of funding.
One of my resolutions for this coming year is to help other DREAMers get to college, and of course to keep fighting for the long overdue DREAM Act. I hope you help me spread the word and help other students in need. This year has shown that the impossible is attainable when we come together for a common cause. If we believe, we can achieve!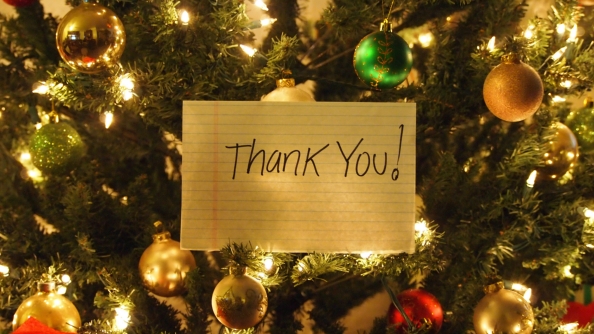 + Read More