If G$ builds it everyone can train!
$5,118
of $20,000 goal
Raised by
116
people in 48 months

Unfortunately Garrett "G Money" Holeve and his CrossFit affiliate have been KICKED OUT of the space they were using for his training. As they say "when one door closes another one opens".
Now Garrett and Garrett's Fight foundation have  their sights set on an even  bigger goal -
                   - a CrossFit, MMA and Kickboxing facility for adaptive athletes.

Athletic training provides an opportunity to facilitate the integration of adaptive athletes into the local community; where they can train and compete side by side with traditional athletes. We believe everyone deserves a chance to compete.
                  Help change lives through athletics!

Our facility will welcome  traditional athletes as well as adaptive athletes in CrossFit, MMA and Kickboxing. We will have  traditional equipment such as barbells, kettlebells, medicine balls etc.
However, adaptive athletes sometimes require specialized equipment. 

The Krank Cycle and SkiErg are a just few examples of equipment that can be used by both traditional athletes and adaptive athletes.
As one can imagine this equipment is very expensive!!!

Along with the right equipment we will have the right staff:
                                    certified coaches
                                    physical therapists
                                    behavioral specialists

Garrett's Fight Foundation strives to turn disabilities into abilities by making the necessary modifications to training and finding ways to conquer one's limitations.

The foundation promotes the integration of individuals with various disabilities into athletics by providing individualized coaching and adaptive training.

Garrett's Fight foundation is a non- profit 501(c)3 corp.

All donations are tax deductible!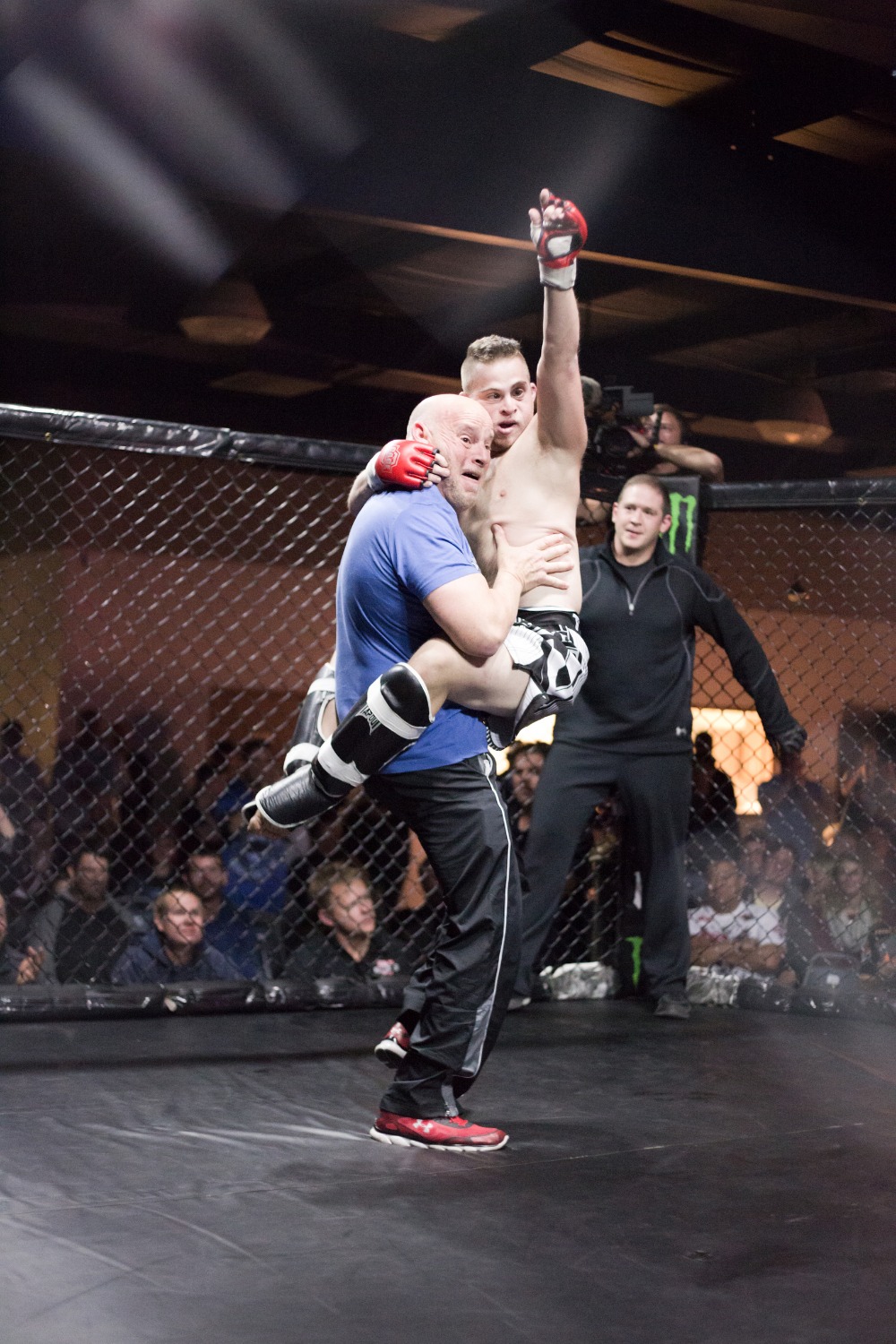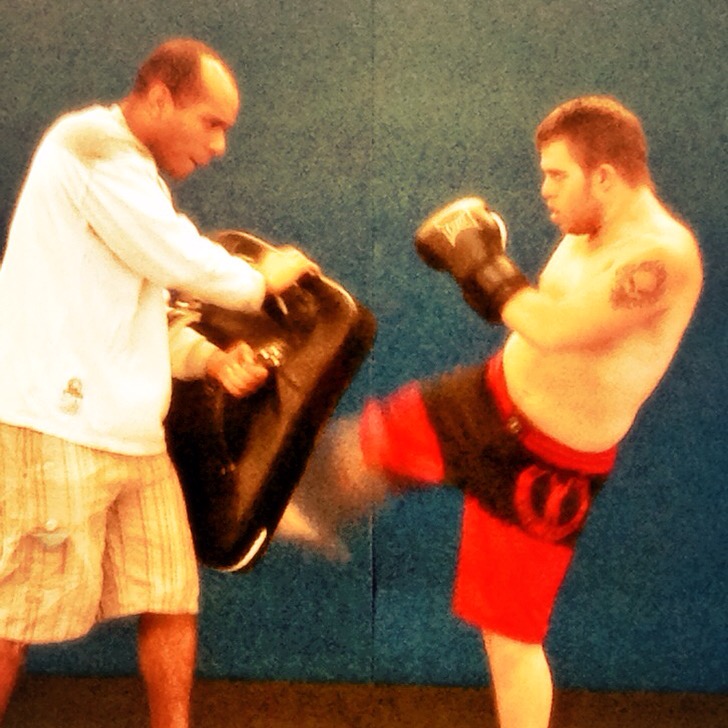 BACKGROUND

G-Money is recognized as one of the pioneers in adaptive athletics.

When Garrett Holeve began playing sports, at the age of 5, there were limited opportunities for adaptive athletes. Together with his father and coach, Garrett participated in the "typical" youth athletic leagues. He played optimist baseball, as well as, basketball.  He continued to play basketball until he aged out of youth leagues.  Searching for something new, Garrett ventured into the sport of MMA. On November 8, 2014 he earned a victory in his first sanctioned MMA bout . He continues to compete in MMA and is an avid CrossFit competitor.

Garrett and his family know how athletic training has benefited his overall health and fitness level. More importantly his self-confidence and self-esteem have also increased. He has taken an active interest in coaching and training adaptive athletes of all ages.
That's why building this gym is so important to Garrett and his foundation. So others can have the same opportunity.

Garrett's Fight foundation was established by Garrett and his family to support, train and advocate for adaptive athletes. Garrett's Fight foundation is a 501c3 non- profit organization and all donations are tax deductible.


+ Read More
Update 2
47 months ago
Share
World Down syndrome day is 3/21
Why is 3/21 World Down syndrome day you ask -
it represents the extra or 3rd chromosome people with Down syndrome have on our 21st gene -
so 3/21 is a big day for all of us with Down syndrome.
So this year I'm asking everyone to support my mission to open a gym dedicated to adaptive athletes; a place where other individuals with Down syndrome will be able to get the physical fitness training they need to stay healthy. I'm asking you to contribute just $21 and then share the campaign link with 3 friends. Just go to
www.gofundme.com/garrettsfight
contribute $21 and then share the link with 3 friends.
I'm also excited to announce that this past week I received my certification from Crossroads Athlete Alliance - so now I'm officially a certified adaptive coach. Now that I have my certification - I just need a place where I can train others.
So please support World Down syndrome day and my 3/21 campaign by going to
www.gofundme.com/garrettsfight
contribute $21 and share it with 3 friends.
Thank you in advance for your contribution and support.
Sincerely,
Garrett "G-Money" Holeve
+ Read More
Update 1
48 months ago
Share

Athletics has changed my life - because of athletics I have gained acceptance and respect from society. In return my self confidence and self esteem has grown tremendously.This has been a life changing experience for me.
I want to be able to share this with others - there are so many veterans who can benefit from participating in athletics.
There are over 50,000 Veteran amputees in America - it's been proven through research, that athletic training provides an opportunity to facilitate the integration of these veterans back into the local community.
Veterans are just a part of this, their so many others like myself that will benefit by being involved in athletics.
Help build a place where they can train n CrossFit, MMA and Kickboxing; a place where they can train side by side with traditional athletes.
Thank you in advance for your help!
Garrett's Fight foundation is 501c3 nonprofit -
Your contributions are tax deductible

+ Read More
Read a Previous Update