Gamification In Education Resources
$40
of $500 goal
Raised by
3
people in 1 month
Hi everyone, 
I'd like to take this time to introduce myself! My name is Scott Hebert and I am passionate and innovative (I think so anyway!) educator from Fort Saskatchewan, Alberta. I've dedicated my career to making school more exciting for kids while hopefully pushing for them into the sciences - especially girls! 
Recently, my style of teaching has begun to gain some notoriety for my use of gamification. What is that exactly? It is taking the elements of game design and applying them to non-traditional game settings (like school). My goal has been to create a year long game where students learn many different life skills they would normally not receive in the classroom, foster creativity, promote collaboration, improve problem solving/finding skills and such. It has been going extremely well. Grades are up across the board and engagement is sky rocketing! 
This concept has netted me many many different speaking engagement, a provincial teaching award and international classroom award and it was even featured on Reddit! I've devoted an incredible amount of time and my own money on this project and it was suggested to me to start this GoFundMe page to help further the program. Educational budgets continue to tighten and the economy in Alberta is still rebounding. 
Here are some links to learn more about what I do...
New Article by Edmonton Journal
My personal website
My Youtube Channel 


I would like to use whatever money is donated in the following ways:
- Build a resource pack for teachers so they can implement this type of education  
- Purchase supplies for my classroom such as cardstock, classic board games and other basic arts and crafts supplies to build upon my theme 
- Outdoor green carpet to build a faux-grass floor
- An LED scrolling bar with bluetooth (want to see if digital reminders by colour increase retention of key ideas) 
- Proceed with the completion of my book "Press Start to Begin - The Complete Guide to Classroom Gamification" (currently 50% complete) 
There is no pending time for this and $500 is just a number I chose as a goal. I would be happy to receive anything. Again, this was a suggestion and I decided to give it a go. 
To anyone who even takes the time to check this out - a big thank you! If you choose to donate, an incredible thank you to you! 
Thank you for your time! :) 
Master Heebs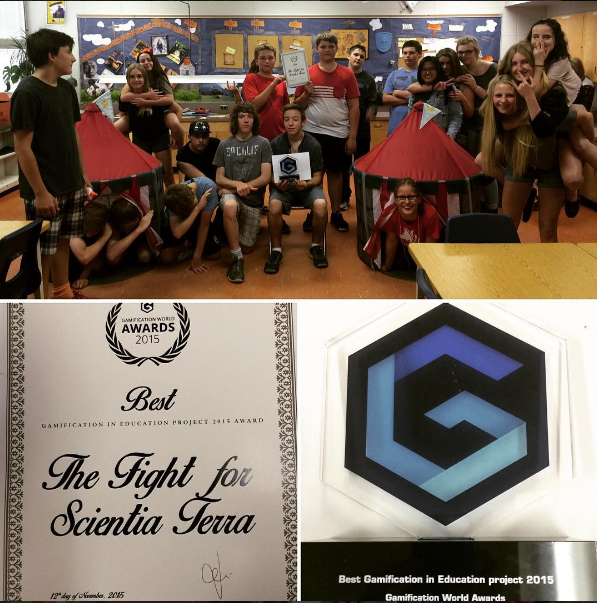 + Read More
Be the first to leave a comment on this campaign.