"Youth" Painting for Mer
$1,785
of $1,785 goal
Raised by
26
people in 49 months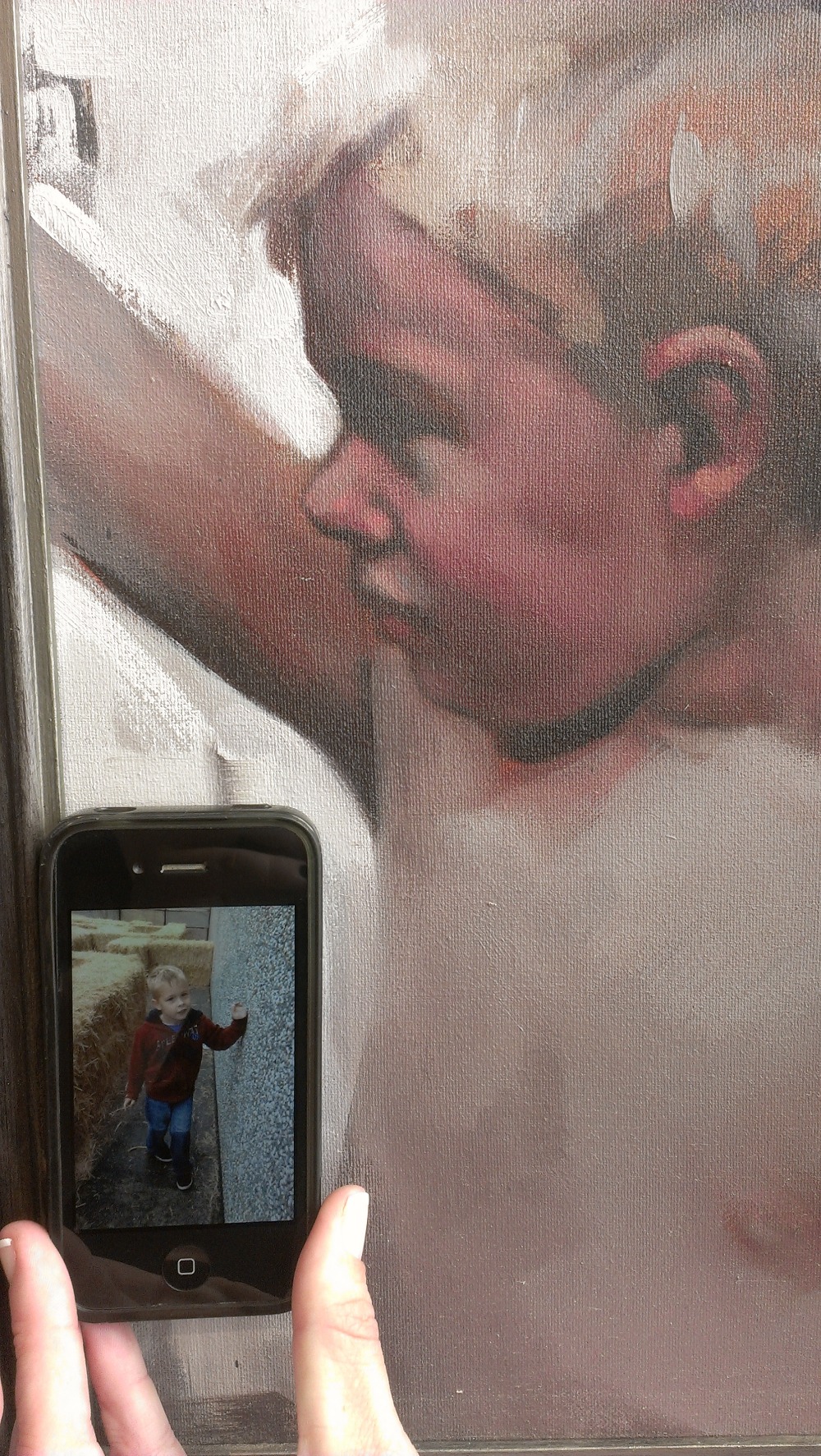 The painting featured in the video is titled "Youth" and it is by an artist by the name of Katherine Fraser.  Mer explains her deep connection to this painting more eloquently than I possibly could.  This is a photo of the painting next to Mer holding her cell phone with a picture of her son.  The resemblance is striking, wouldn't you say?
If you're not familiar with Mer's backstory and the attack she speaks of, you can find the details here: 
http://www.tahoedailytribune.com/article/20080319/NEWS01/80694159
 .  
The artist has been incredibly moved by Mer's story, and has generously agreed to sell the painting for half off the price she was originally asking.  She regrets that she cannot afford to just give it away, but this is her living after all.  The total cost listed for this campaign includes the purchase price of the painting, shipping the painting safely across the country to Mer, and the costs of the campaign itself. (GoFundMe takes a percentage of each donation, and that percentage has been added to the goal to make sure everything is covered.)

*********************EDIT********************************
We hit the original goal in only 4 short hours, and Mer officially owns this painting.  The goal has been changed to the full original price of the painting + shipping + fees because the artist was incredibly generous in her offer, but artists are underpaid and underappreciated.  If we can make it happen that she gets paid the full price of the piece, it would mean a lot to her I'm sure.

Please do list an email address or physical address with your donation!  Personal thank yous will be forthcoming. <3

There is currently no financial information associated with this campaign to withdraw the funds raised.  I spoke with Ms. Fraser just a little while ago.  Once we hit the goal, I will give the password to Ms. Fraser and she will log in and enter her information to deposit the funds directly.  This is in an effort to minimize the transaction fees since WePay and PayPal and everyone else takes a cut.  
+ Read More