Help us build an Eco-Laboratory
$8
of $8,000 goal
Raised by
1
person in 12 months
Freshwater Naturalist
  is preparing for an amazing 2019!  We have secured 3 hectares of amazing
jungle forest in the Philippine islands. This land is located in the farming region of Mindanao, where the forest jungle is still pristine.  This is the location where we will start research and exploration of many of the relevant topics of today - Climate Change, water shed issues,  sustainable farming, forest viability and aquaculture. 

  We need your help! Now that we have leased land for the next 8 years, we would like to develop it by constructing a modest research station within the property.   A simple building with a septic system will enable us to set up shop year round as it is located 12 miles from the local populace.   There is only one way to reach this unique eco-laboratory: on foot or by horseback.  This is considered the deep mountain jungle. 

Our project goals:

* Create a youth development program where local youth will participate in all areas of our projects.  This is instrumental as today's youth are the stewards of tomorrow.  Their participation will help ensure that locals are part of the solutions in protecting their priceless mountain jungle region. 
* We will study how local farmers farm and harvest coconut, banana, and tilapia. 
* We will also use 1 hectare and dedicate it to the study of  falcata trees which are  amazing carbon dioxide storage experts.  These fast-growing trees are able to be harvested within 6 years and we want to measure how much carbon dioxide they actually remove from the atmosphere as well as chronicle the challenges that farmers face throughout its growth.   
* We will create a fully sustainable tilapia pond and vegetable garden
* We will measure rainfall, monitor local creeks and rivers for water quality, and how they participate in the local watershed of the region.  The Odiongan River is a major tributary of freshwater that feeds into a brackishwater region as well as the Bohol Sea (saltwater).  A great water way to study three different types of ecosystems and how they relate to each other and the local region. 
* We will participate in micro-focused inventory of local animal, plant, insect life and publish the data. 




We are hoping that funds via GoFundMe will enable us to:

*Construct a viable laboratory on the property ($2000) 
*Stipend local University Child Development, Biology, and Environmental Science students to conduct the youth development program and conduct the important field research ($1500)
*Hire a caretaker to manage the land and its needs. ($1000)
*Provide the necessary supplies and equipment to carry out our projects. ($1500)
*Establish youth program, curriculum, education materials, snacks and scholarships ($1500)
*Garden and pond supplies - Seeds, feed, construction materials, and tools.  ($500)


$8000 is approximately the required capital to carry out our tasks. 

  Because of the unique economy of the island,  we can manage all our proposed tasks with relatively small capital.  The research facility will be simple, and it is necessary to shelter from the constant rainfall and occasional typhoon weather as well as catching water for daily use.   A septic system is required so that our research staff can live on the property year round.  Some test equipment is also required such as water test kits, mineral test kits, GoPro cameras, Chromebooks, drone, and a mobile wifi router for internet connectivity.  Our projects will be viewable in real time where the general public can follow along with projects in action and participate actively with our research staff as they test water, inventory local animal and plant life, harvest from the garden and tilapia ponds and report to you with updates via Facebook live and YouTube.  

We are hoping to raise funds by the end of 2018 as this project will begin at the end of January of 2019.  

We thank you in advance as we know you understand how critical these type of research projects are pertinent towards helping to keep our planet healthy and sustainable for the present and future. Donors will be forever enshrined on a giant cement post at the entrance of the property. 

Namaste! 

www.freshwaternaturalist.com 



-------------------------------------------------------------------------------------

Google Earth view of our future Eco-Laboratory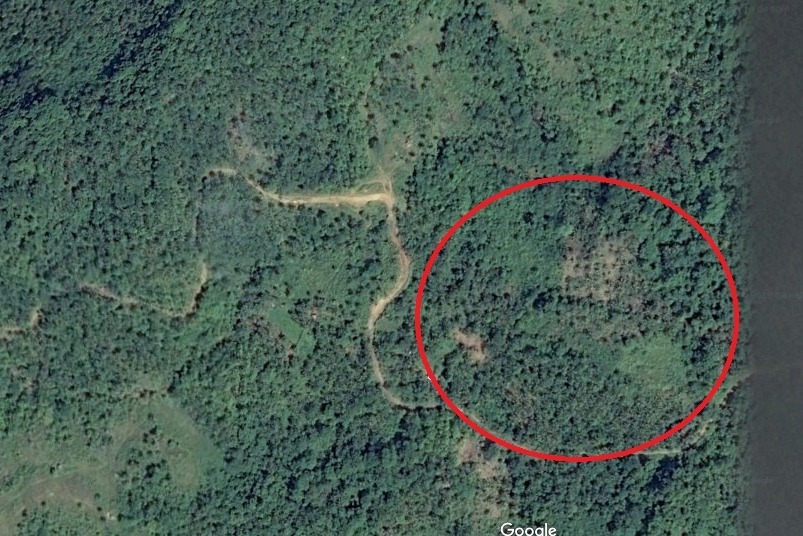 + Read More