NEW TOUR BUS FOR 5OTE!
$5,155
of $5,000 goal
Raised by
35
people in 44 months
We are Five of the Eyes, a progressive rock band based in Portland, ME. On July 15th, 2015 we embarked on our first tour as a band. It would be an ambitious run of 12 shows in 14 days, across 10 states in the US and Canada. This was a 100% DIY tour; we had worked tirelessly for six months to secure venues and bands and to promote our shows without the help of a publicist or booking agent. We spent thousands of dollars to purchase and renovate a used diesel short school bus (pictured below) to carry our gear and to be our home for two weeks on the road. We were bursting with pride and excitement. This was the culmination of hundreds of hours of work and rehearsal and the realization of all of our dreams to be in a touring band.

We were one week into the tour when our bus broke down in South Carolina, two hours from our next gig in Savannah, GA. The engine seized and we were stranded on the side of the highway. Devastated, we had no choice but to scrap the bus, cancel the remaining shows on the tour, rent a U-Haul and drive home to Portland.

We refuse to let this stop us from rocking. We were humbled by the road, but we were also completely overwhelmed by the friendship, kindness, and generosity we were shown everywhere we went. We are more determined than ever, but we need your help to get back on the road!
If you can, please donate to our noble cause. If you can't donate, please like or share this page – it's free and it really helps us a lot!

Our deepest gratitude,
5OTE

  www.fiveoftheeyes.com


Donations of $20 or more will recieve a signed copy of our debut CD.

Donations of $40 or more will recieve a signed CONQUISTATOUR poster (while they last). We have 78 out of 100 left over from the tour, and we will never print more of them. (plus the CD)

Donations of $70 or more will recieve a 5OTE t-shirt. (Plus the CD & Poster, signed)

Donations of $100 or more will recieve one limited edition "RIP 5OTE BUS" Tee. (Plus one CD and one Poster, signed) 

Donations of $200 or greater... your name will be in the insert of our next EP under the "special thanks to" section. EP is set to be released within the next 7 months. (Plus "RIP 5OTE BUS" tee, CD and Poster signed)

Donations of $300 or greater... we will email shortly after to discuss how we can repay your incredible generosity.

A donation of $1200 or greater... we will drive anywhere within 200 miles and play a show at your house/party/event.

IMPORTANT: To recieve your gifts, please keep an eye out for an email from us to confirm your address and t-shirt size. We will deliver all packages once full funding is reached!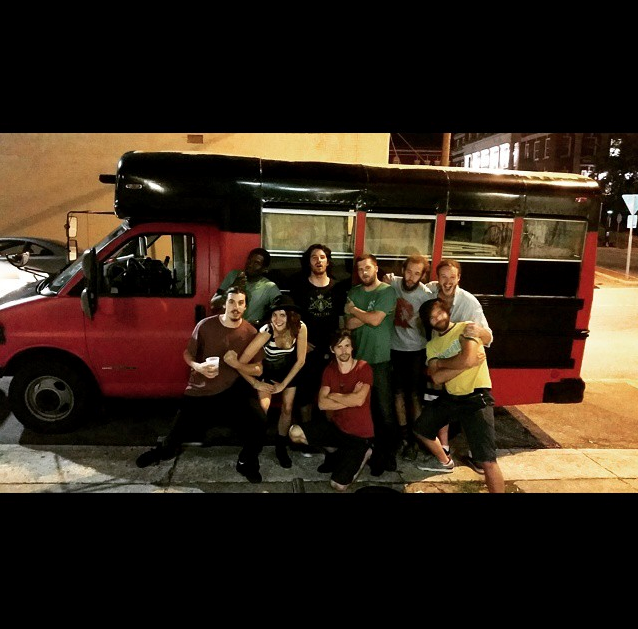 + Read More
Be the first to leave a comment on this campaign.