14
4
Fine Art Nude Photos with Sharks
$565
of $5,000 goal
Raised by
13
people in 2 months
SUPPORT NUDE MODEL, KRISTY JESSICA, TAKING A STAND FOR SHARK CONSERVATION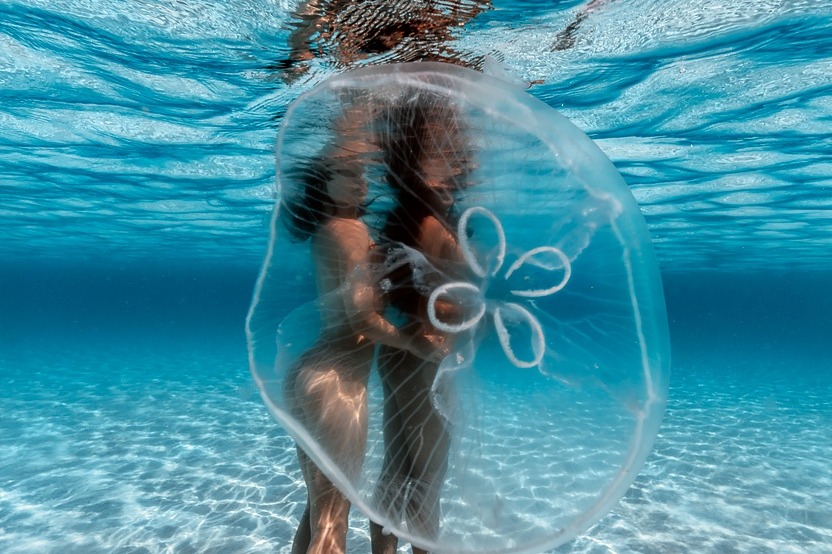 (Photographer: Elena Kalis)
(Photo Credit: Smartshot Christian Coloumbe)



[ THE MISSION ]

As our Earth's CO2 levels have officially passed the 400 ppm mark, now, more than ever, we need innovative, creative tools and messages to catapult the environmental movement to the forefront of both the public and political arenas.

By supporting this completely unique approach to communicating conservation issues, together we can create an ocean revolution.

It is time, now, for us to choose differently.
To shape a vision of an ocean with a future.

Please help us create stunning underwater images that raise awareness for shark conservation.
(Photo Credit: Smartshot Christian Coloumbe)
[ THE PROJECT ]

Photographer, Brett Stanely, and underwater director/ performer, Christine Ren, will be traveling to the Bahamas in December 2018 to work with nude model, Kristy Jessica.

The goal: to capture stunning fine art nude images swimming alongside sharks in the wild.

The campaign will help dispell public fears against sharks that drive careless practices such as shark finning.
These images will embody vulnerability and courage, while showing a different, gentle way we humans can rewrite our relationship with sharks and nature as a whole.
[ THE TEAM]


Brett Stanley - Underwater photographer extraordinaire
Christine Ren - Underwater ARTivist



Kristy Jessica - Model & filmmaker
[ THE NEED]

Because there are so many uncontrollable variables with shooting underwater, countless hours go into finalizing the images, as well as capturing them.

To create these images, our team needs funding to support:

- travel costs
- boat rentals
- accomodations
- costs for a shark wrangler
HERE'S WHERE YOU COME IN!

We're raising $3,000 to bring the ocean conservation concept mentioned above to life with this amazing team of artists that has assembled.

We will share all the final images, behind the scenes content and video clips with all donors.

Please be a part of this journey with us!

And if can raise above the target amount of $3,000, all proceeds will go towards funding the artists involved for their time.



*******

If you believe art can change hearts and mind, then

PLEASE CONSIDER DONATING TODAY!

*******

Each donation continues to help us make this dream a reality.



OUR DEEPEST THANKS!


<3 <3 <3
+ Read More