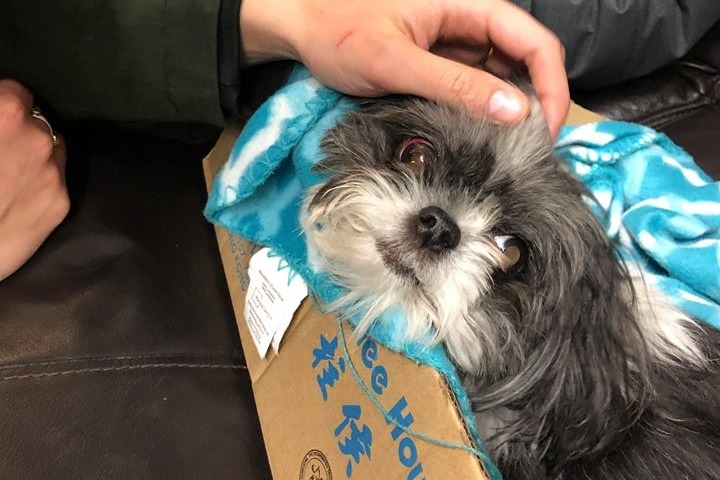 49
7
Fight for Zoe!
$2,137
of $3,100 goal
Raised by
46
people in 1 month
Zoe is a 6 lb Shih Tzu cross that was rescued in 2013 and adopted by her foster family. On January 1, 2019, Zoe was attacked by an off-leash dog near 104 Avenue and 93 Street in Edmonton, AB. Her hip was popped out of the socket, as was one of her eyes, and she required emergency surgery to save her life. She is currently being monitored at Guardian Vet in Edmonton in case of complications. She is still not out of the woods yet, as she likely has internal bleeding, and the doctors are worried about infection. The owner of the attacking dog has said she is not able to help with the vet bills, which have already reached nearly $3,000. 
Owner's Words:
My dog Zoe (who is 6lbs) was brutally attacked yesterday afternoon by a large dog who was off leash in an empty poorly gated lot behind my apartment building. People in my neighbourhood have been using this empty lot as an off leash dog park. She's currently at Guardian Vet fighting for her life. She's not out of the woods yet and I'm terrified. Guardian Vet is monitoring her in case of complications.
The dog broke through the fence and immediately attacked her. Zoe was rushed into emergency surgery. Her eye came out of the socket and the dog bit her multiple times, through her arteries and groin area into her hip bone that was removed from its socket. I tried my best to get this dog off and away from her and even fell to the ground and held it down while its owner watched and yelled at ME to get MY dog.
Zoe's vet bill is near $3000 and climbing. The owner of this dog has told me and the bylaw that she "doesn't have a job" and can't afford to pay the bills for what her dog has done. She's made no indication that she's sorry, and all day has continued to bring her dog off leash to the empty lot behind my apartment.
+ Read More