Ferguson's Farm School Youth Jobs
$72,053
of $80,000 goal
Raised by
137
people in 41 months
Imagine: 
Ferguson.
urban farm.
jobs for teenagers.
healthy food.
community gathering place.
youth empowerment.
teaching healthy habits.
young gardeners.
real skills training.
This is already happening on a 14 acre historic farm nestled in a neighborhood of Ferguson, Missouri, just a mile from S. Florissant Rd, where demonstrators have been gathering outside the Ferguson Police Station since August 8th.
We at EarthDance have seen the power of bringing young people to our Organic Farm School in Ferguson
, a peaceful outdoor setting, not only for learning about healthier choices, but also for gaining real skills for growing food and respecting the environment.
These young people are the future of Ferguson.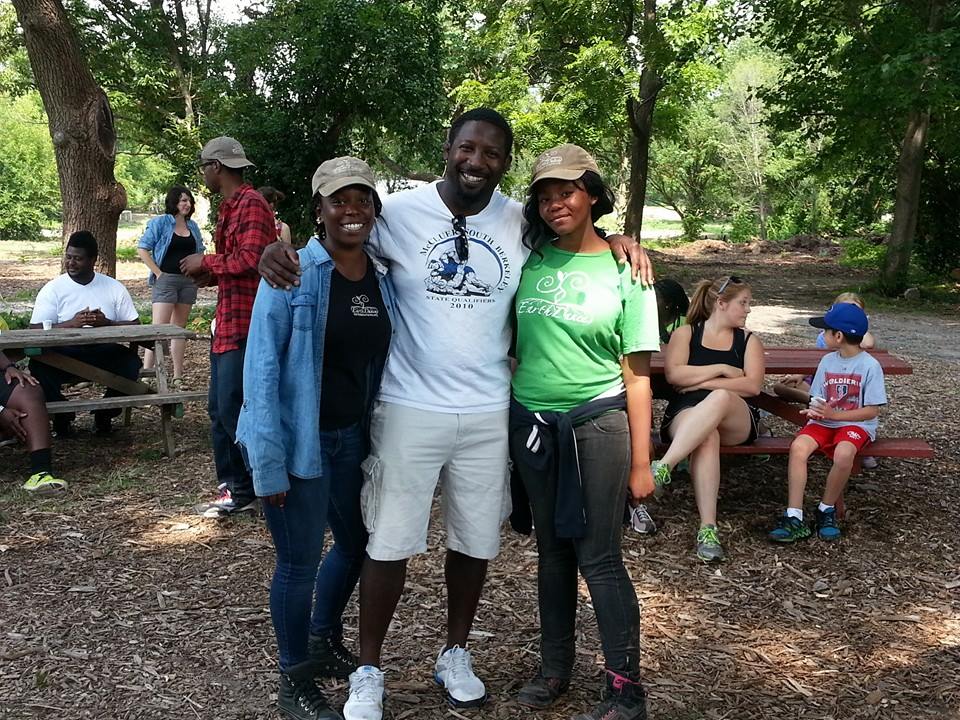 In 2014, EarthDance launched THREE new youth programs to better serve the young people in our community and introduce them to fresh ways of thinking and living:
1. Work Experience Program
- in partnership with the Ferguson Florissant School District, we serve as a job site for students in the Special School District, ages 15- 19. Monday through Friday in the spring and fall, EarthDance trains young people each morning in a variety of farm and culinary skills - from harvesting sweet potatoes to making a farm-fresh meal.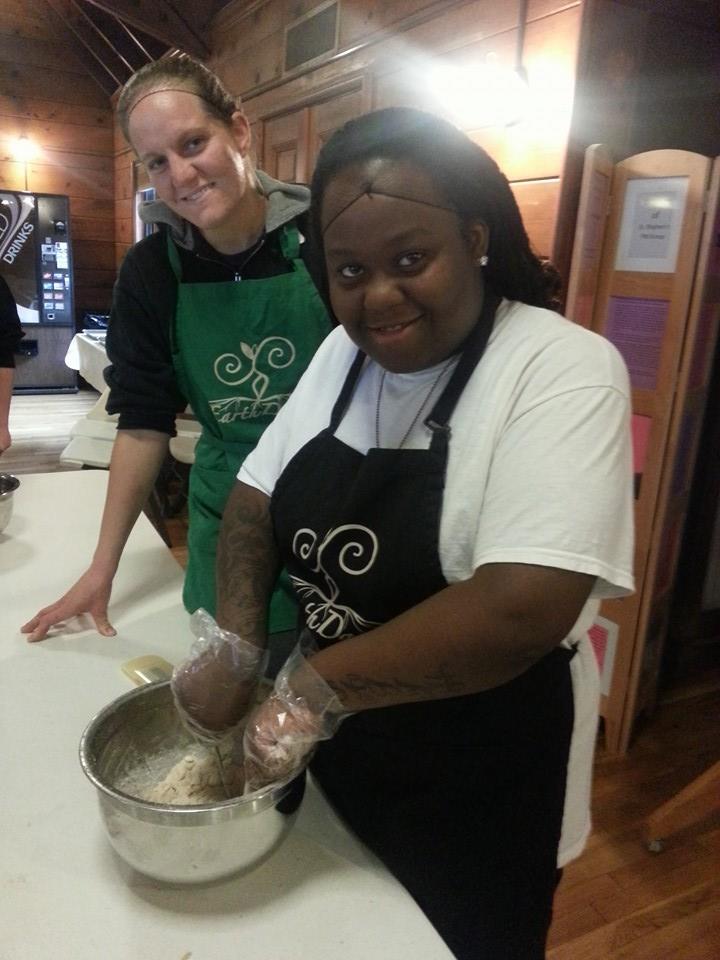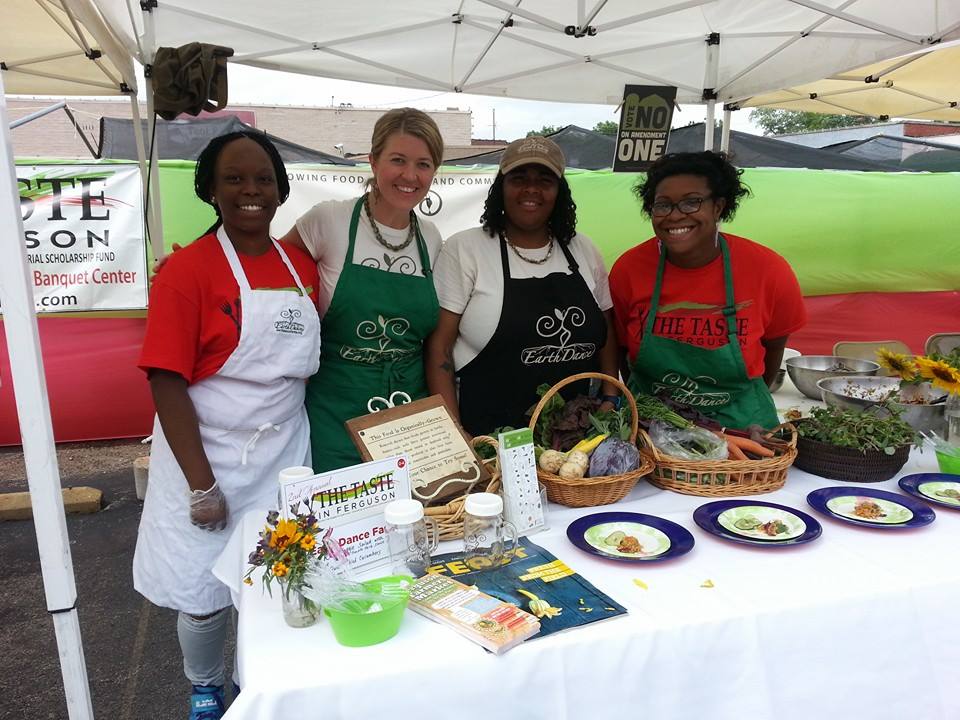 2. Junior Farm Crew
- in May we hired 8 Ferguson teens for part-time jobs on the farm this summer.  20+ hours each week, these young people became an integral part of farm.  
The Junior Farm Crew:
prepped beds for planting,
served samples at the Taste in Ferguson event,
weeded the fruit tree nursery,
practiced public speaking skills by giving culinary campers a farm tour
tasted and learned how to cook new vegetables 
sowed seeds and tranplanted seedlings
developed confidence in themselves and their community.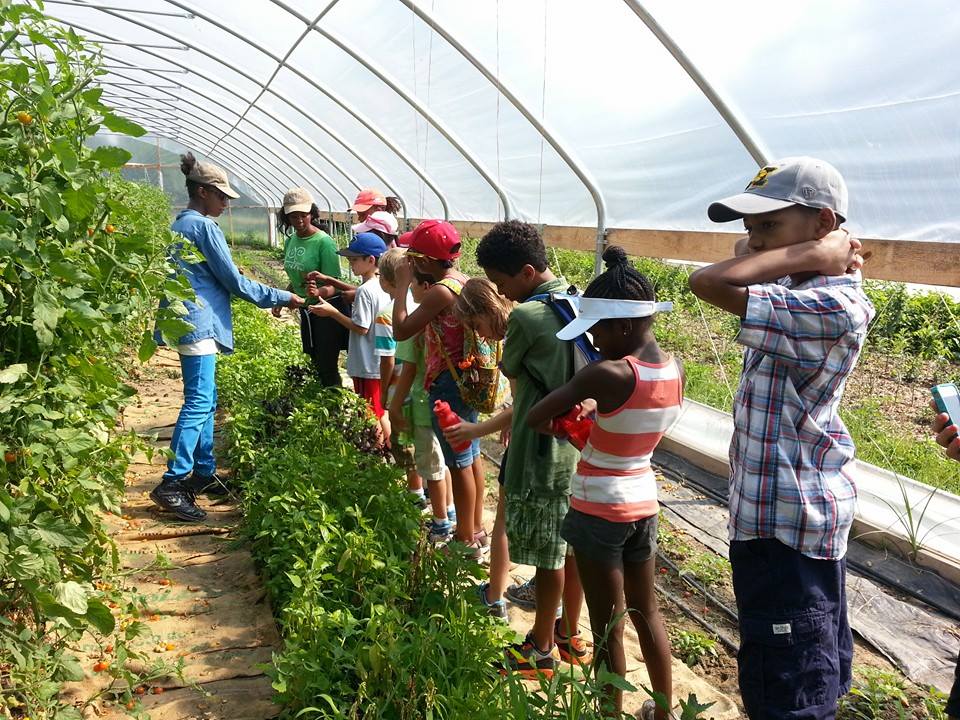 3. Catch Healthy Habits
- in partnership with Coach Al Harrold's Strength & Honor Summer Camp and OASIS - St. Louis,  elementary-age boys from Ferguson came to the farm each Tuesday this summer to learn healthy habits from active seniors.  All enjoyed eating healthy snacks, playing physically challenging games, and discussing healthy habits. 
Through our youth programming, EarthDance is empowering young people with job skills and confidence while offering a way to get involved in positive community change. Youth developed an increased awareness of the importance of sustainable farming and appreciation of nature, while trying new fresh foods and  developing healthy habits. Further, we believe that they will go on to educate their peers and inspire  changes among friends and family through their own examples.  
In 2015, EarthDance would like to expand our youth programming to serve even more young people in our community.To do this, we need your help.
We would like to expand the educational offerings to the young people who visit the farm and who comprise our Junior Farm Crew. In addition to training youth in organic farming and gardening, public speaking, and healthy cooking, we are eager to offer practice in leadership skills, nonviolent communication, peer listening, and social justice. 
We would also like to increase the number of youth we're able to serve. This year, due to high demand, we hired twice as many teens to work on the farm as we'd planned. We'd like to hire even more in 2015.
You can contribute to youth empowerment in Ferguson by making a donation here. 
Find out more about EarthDance and the work we've been doing in Ferguson since 2008 here: 
www.earthdancefarms.org


See our latest video, Rooted in Ferguson, here:

https://www.youtube.com/watch?v=HD3L4S5-EzE
*EarthDance is a 501c3 nonprofit organization. All donations are tax-deductible. 

#Ferguson
Farms, Food & Jobs for Ferguson: EarthDance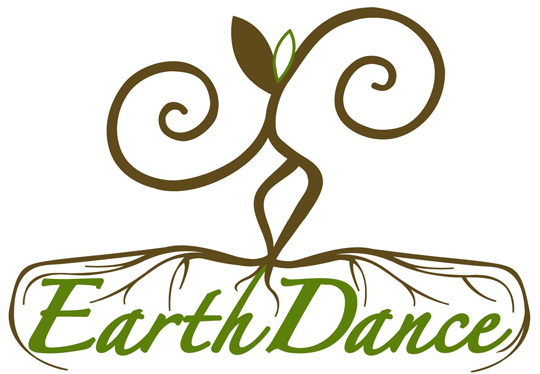 + Read More
Be the first to leave a comment on this campaign.