Felidae Lava Evacuation Fund
$1,170
of $5,000 goal
Raised by
16
people in 6 months
My name is Nicole Thoel, I am from Metro Detroit. I am asking for support for my sister and her family.  Below is a message from from my sister Irys. Sharing a little about finding their home in Hawaii, how the lava has destroyed their home and business and what they plan to do with the funding they receive. I plan to allow my sister to receive these funds as a beneficiary to this champagne.  
Originally Michigan natives, we moved to Puna, Hawaii  in 2016. We fell in love with the land and the community. We have dreams of staying in Hawaii and building a botanical garden homestead. On May 31, our house, along with our entire neighborhood was inundated with lava. Where our days were spent are now mere memories, buried under 20+ feet of lava. My business was run out of my home and requires electricity and water, which was previously run from solar and water catchment.  I lost all my work supplies meaning, I am no longer equipped to continue running my business. Losing our home takes away the livelihood of our family. Our daughter lost all her toys and our family lost most of our clothing. We lost all of our art and work supplies, sentimentals, jewelry,  and my entire market booth setup including inventory. I've been forced to refund orders, leaving us with very little cash. 
Since so many people in our community have lost their homes, housing is very limited and out of our price range. An entire home worth of supplies and daily living necessities have been lost to the Lava. Only being able to grab the most important and expensive items when we were rushed out of our home upon emergency evacuation orders. Our cats and have been lost along with the entire farm we lived on which was our main source of food.  We are in greatest need of business independence in the form of a solar system in our van, which is now our home. Supplies to get my business ManaMama up and running again, toys and clothing for our daughter and basic housing needs. We are so grateful for the support. Our hearts ache for our community. Any funds we receive outside of our needs will be distributed to other families in need that have also lost so much. 
Thank you for your support 
Irys, Skye and Sekoyah Felidae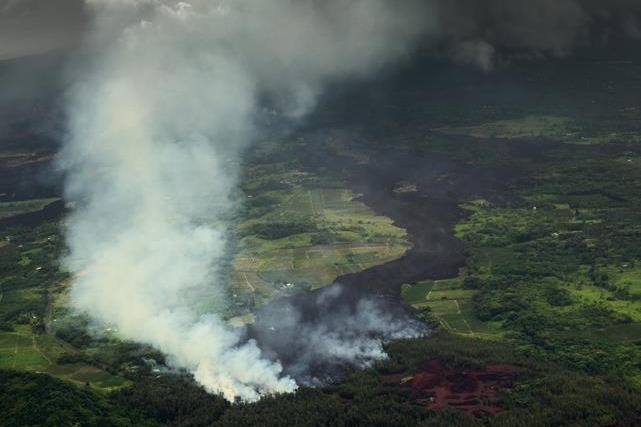 + Read More