Help Me Feed The Babies
$885
of $5,000 goal
Raised by
13
people in 55 months
This is Ann - a 3-1/2 year old little girl who lives in the village of Kangundo, Kenya, East Africa. Although this ministry is physically located in the village of Nguluni (Kenya, East Africa), it also supports Kangundo and its surrounding villages and is dedicated solely to feeding the people, (especially the children and elderly) in these villages as they are suffering tremendously. In the picture below, is only one set of the many abandoned and/or orphaned children who are being supported by this ministry. These siblings, from left to right, are Janemary Ndinda (4 yrs old), Stacy Ndanu (3 yrs old), Petronila Mwikali (13 yrs old), and Raymond Nthiwa (9 yrs old). They live in the village of Nguluni. Both parents have died of AIDS, leaving Petronila to take care of her younger siblings who all have AIDS as well. Petronila, herself, is AIDS/HIV free.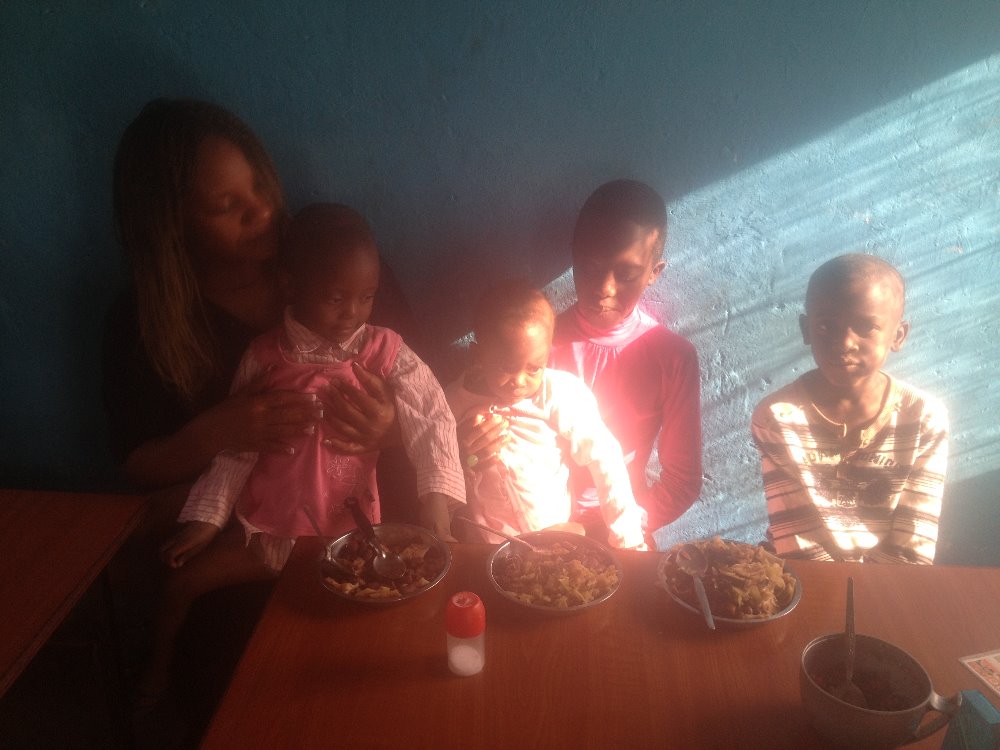 Hotel Kaleche is a village ministry that provides food, employment and hope for the people in the villages of Kangundo, Nguluni, Tala and surrounding villages in Kenya, East Africa. During the recent rains, the ministry was hit hard and is in need of financial help beyond what I am capable of doing. We are trying to raise at least $5,000 in order that we may obtain another building for the center. We truly appreciate your help (and your prayers) in this effort to help the people of these villages. Most of them rely totally on this ministry to survive. If you can help with a donation of any amount, we would greatly appreciate it. Thank you very much & may God richly bless you and yours always.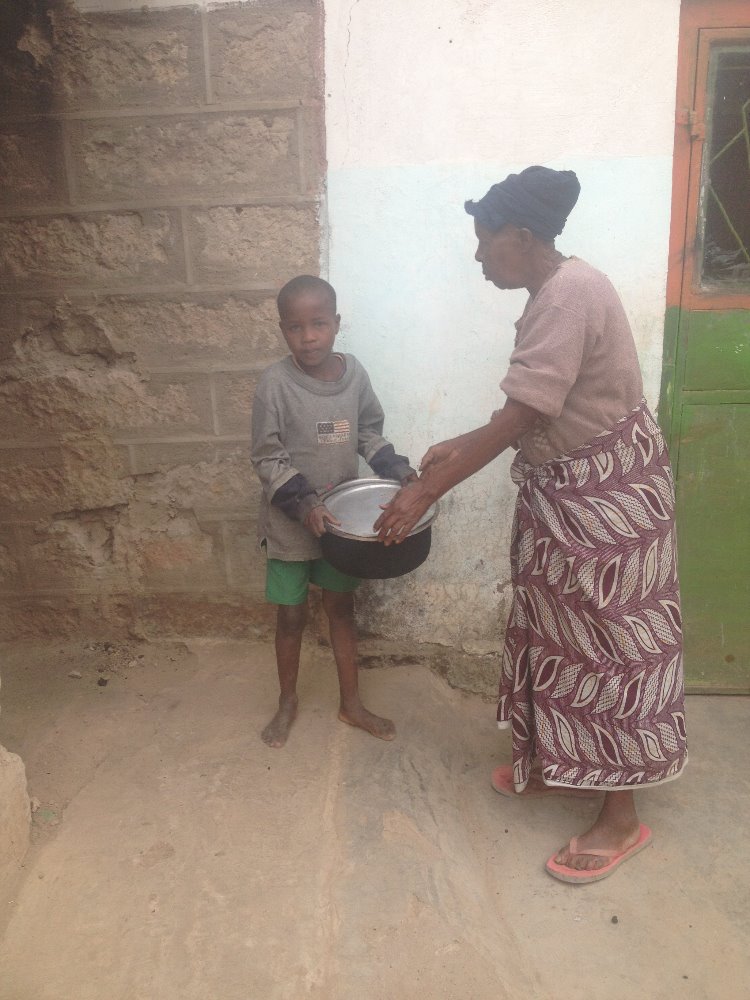 Ann and her brother, Tangaa, were abandoned by both parents. They now live in Kangundo with their elderly Shosho (grandmother) who is legally blind due to her having diabetes and not being able to buy her insulin. She has no income. This ministry feeds the three of them everyday and purchases Shosho's insulin whenever possible. One afternoon, Ann actually fell asleep in my arms after lunch. She does not trust many "foreigners" but seemed to have developed a sense of security with me being there. She is only one of literally hundreds of children in need. I cannot do this on my own. Won't you please help?  Thanking you in advance and may God richly bless you always.
+ Read More
Be the first to leave a comment on this campaign.