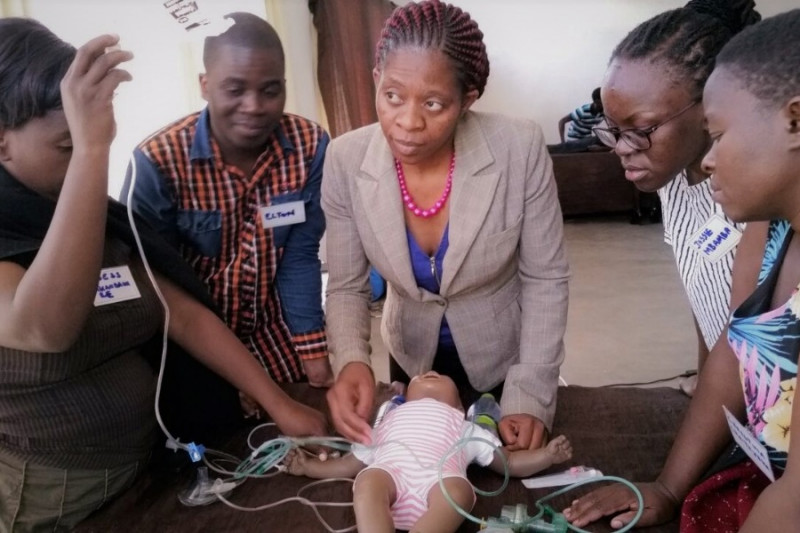 21
3
Help train Family Doctors in Malawi
$2,686
of $100,000 goal
Raised by
20
people in 3 months
The
Department of Family Medicine
at the University of Malawi College of Medicine is crowdfunding to raise stipends/scholarships for 2 Postgraduate trainees for its
Masters of Medicine (MMed)
in Family Medicine program. Currently, the Department does not have any stipends/scholarships to support new MMed registrars (postgraduate trainees, also known as residents some places). These trainees will be part of the first generation of Family Medicine doctors pursuing training right here in Malawi.
Family Medicine is strongly supported by many stakeholders in Malawi.
The Standards of Clinical Services
from the Malawi Ministry of Health, advise a minimum of two Family Medicine doctors at each district hospital in Malawi (pg. 7). Currently, there are six family doctors in training whose stipends/scholarships are supported by other grants. We have no new grants to support trainees who want start training this year. Family medicine training in Malawi is four-years long. The training is primarily based at a district hospital to ensure retention of doctors in places where they are needed after they finish. Money raised will go to support six new trainees for a 4-year period of training.
You may be asking: Why support the training of Family Doctors in Malawi? Family Doctors are trained to be competent in multiple medical areas, from children to adults, which is key to ensure that they easily adapt in their role in the district hospital. Family doctors in Malawi practice comprehensive person-centered care not only in the biological realm, but also in the psychological and social aspects of care. They are trained to be clinical leaders and have a responsibility to advocate for the health of the population to whom they are accountable. Don't take our word for it,
watch what two of the current registrars in training have to say out it!
As you can see, training Family Doctors is a means to improving health care systems in Malawi and around the world. We urge you take part in raising funds for training Family doctors.
Budget: the target of 100will support: 1) Annual tuition paid to the College for the Master's Degree ($3,500 annual tuition x 4 years x 2 future family doctors) + a basic stipend to financially support the trainee in rural service for period of training (housing, educational materials). ($700 monthly x 12 months x 4 years x 2 future family doctors)
Budget note: The intention is that these funds will be used to support the stipends and scholarships for training family medicine doctors in Malawi. If we are unable to recruit 2 trainees to start the program in September 2018, the funds will be held in an account controlled by the Department, until we are able to recruit and have suitable candidates to start the program. If we raise partial stipends/scholarships below our target, we will seek additional grants to support a full scholarship. If we raise money above the target for scholarships and stipends, it will be used to support delivery of the postgraduate educational program (recruiting, educational resources for district learning, etc).
Ongoing updates about postgrad trainees will be found in our newsletter and website.  If you are interested in receiving
our newsletter
by email, write 
Mr. Andrew Mihawa,
to be added to our list
+ Read More
Update 2
2 months ago
Share
Thanks for your support so far its been very encouraging. We recently interviewed Dr Stalin Zinkanda who is interested in pursuing an MMed in Family Medicine in our next cohort. Your support will help train people like Dr Stalin to become Family Doctors that assist alot of people at District hospitals in Malawi
+ Read More
Update 1
2 months ago
Share
This is an interview with one of our registrars or residents in our Second Cohort of the Masters of Medicine in Family Medicine. Sharing his story of why he wanted to be a Family Physician and the benefits that a Family Physician brings to a District Hospital.
+ Read More
Read a Previous Update