The fight for answers for Alliyah
This is a fund to help with medical costs in the hope to find some answers for this very special girl. Every doctors trip, every test, every specialist appointment, every ambulance ride , every hospital stay costs money. Her contagious smile, big blue eyes along with her heart of gold and incredible strength captivates everyone. She should be able to be a normal happy, healthy 3 year old. Not spend her life in horrific pain, in hospital with test after test, so violently ill. She shouldn't have to deal with this!
Please take the time to read the story of her heart broken mother in the fight for her precious girl. No mother should ever be asked by her sick child "Why wont anyone help me?" There is the hope that this will reach medical professionals far and wide to help solve this horrible mystery.
This is Alliyah and our journey. She's 3 years old.
Miss A was always a tiny little thing. From birth she never really gained any weight. She would gain 30g here and there. Sometimes more. She was an EXTREMELY unsettled baby. I mean, crying 11+ hours straight a night, stiff as a board, bloated rock hard belly and projectile vomits. So much so that it would soak my top and pants. It was all the time. She was not interested in feeding and would fall asleep instantaneously. We were told severe reflux and colic so we just dealt. For months. Then we started solids early because she was "failure to thrive" and wasn't gaining much weight, and theoretically it would help with her 'reflux'. She was still vomiting just as much as before. Then when she was about 16 months she started getting very very sick. The vomiting was becoming weird. Thick and I could identify food she has eaten days to a week before! It smelt really bad. Not like normal vomit smell. Like really bad. She was vomiting for hours. And what seems like fainting in between ending in her lifeless pale and limp in our arms. We took her to the hospital and were told it was gastro. We didn't know any better so thought it made sense. We took her home. 2 days later the same thing. Vomiting in her sleep. Chocking and then continuing to vomit. And the faint again. Took her back. Paed said she looked fine and it was a virus. This continued for over a month. She had barium meals done. That took 7 hours. Force fed the chalk stuff. And then it was taking a long time to go through her body. Which they said was normal. (Later we found out it isn't) so this went on and on and on. Until when she was 2.5 she suddenly developed a severe allergic reaction to something. We went to an allergist/immunologist who diagnosed her with FPIES. we tried to stop the triggers. She wasn't getting any better. And she wasn't vomiting when a trigger was ingested. It was random. (But once she had one we knew it would continue every day or 2 until it was done.) this dr gave us his mobile number and we were told to contact him if she had a reaction. We did. Every time. As they were coming closer together. We heard nothing. We asked questions about what was happening. Nothing. Tried to make appointments with the clinic. Nothing. My little girl was now so sick that each vomiting episode would end with her is Resus with a GCS of 3 or 4. Un responsive. To anything. I was so frustrated. I went to her gp and demanded a referral to the royal children's. To see their specialist gastro and allergist in FPIES. We went to the appointment armed with piles of paper work. All her hospital and dr things. I handed him the papers and he read trough them all. He turned to us and asked a few questions that didn't make sense. Does she eat meat? Does she like meat? Does she refuse meat? Does she have trouble chewing and eating meat? Was she inconsolable as a baby? Was she hyperactive? And had we noticed a decline in her speech or motor skills? We answered yes to all except the last. We haven't noticed anything like that. He then looked over the paper work some more. And said she doesn't have FPIES. She isn't going into shock. He then said he thinks she has urea cycle disorder. And that she isn't in shock she's seizing as the acid attacks her central nervous system. And that this other dr that diagnosed FPIES has just slapped a label on her. Which was really bad because of the effects it can have on her little body. As each episode of unconsciousness was becoming longer and longer. He said it is way out of his expertise and we were to see the professors in the metabolic clinic at the children's. He called one of them and spoke to her for a long time running through everything with her. She agreed that it was a urea cycle and it was about 98%. We were told to stop meat until further notice. And if she didn't have a reaction in the time until we saw them then that would be a good sign. 4 months and a baby sister went by, and out of no where she was violently ill again. all tests for UCD came back normal. and we were once again in the throws of this life consuming horrendous monster that attacked her precious body. We are fighting. And will continue to fight for the answer to the reason my tiny girl is sometimes lifeless in our arms while we cry and pray the ambos hurry. We are under a great new team. But her tests are all coming clear. We need help. Its very expensive when you are so sick things just keep getting more expensive. My husband has 3 casual jobs just to pay rent. let alone the time he has to take off as we drive over a hour to her hospital and team of doctors.
this last flare up has lasted a month now. with 6 episodes. To see your baby vomiting so violently with NO relief and hearing her beg you to help her, to then holding your lifeless child. or seeing her in resus is something i never expected she would go through when we finally found out we were expecting our miracle baby. and as her parents watching her suffer so severely with no help, basically kills me each time.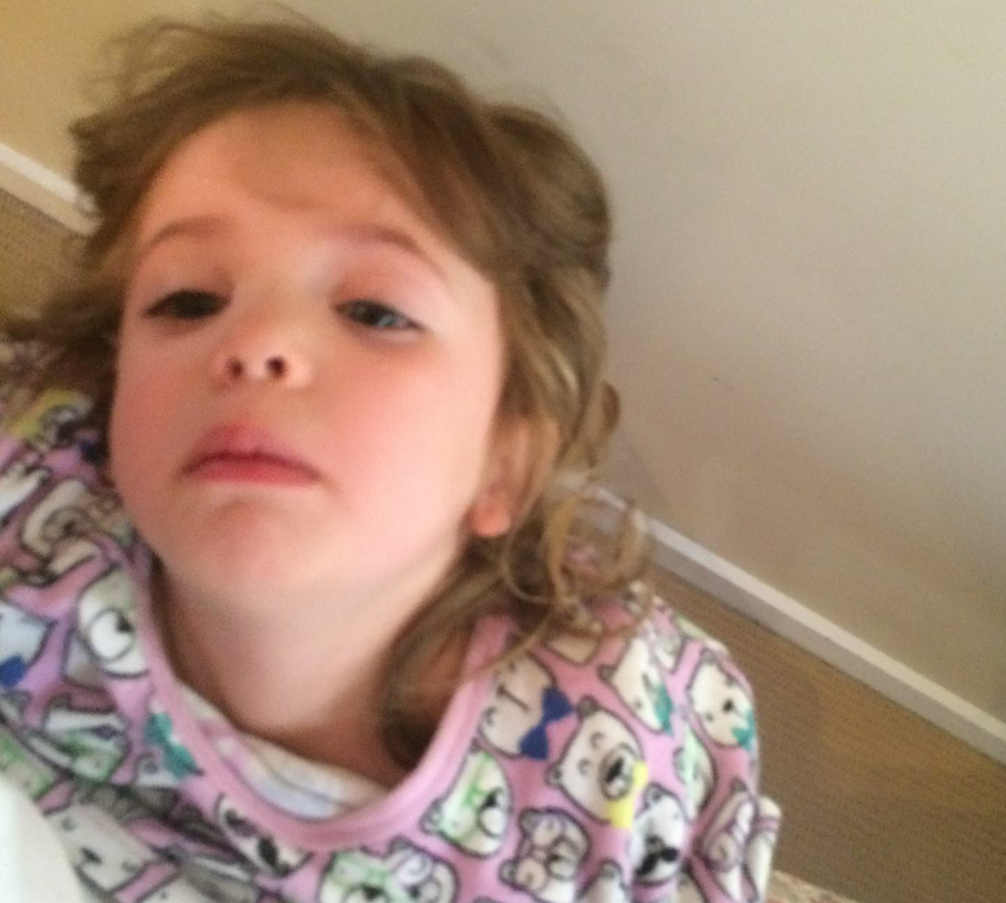 Organizer