Angela's Amigo TravelMate Scooter
My name is Rev. Angela Taylor Perry. 
One day I saw an older fella unload a suitcase with wheels from the trunk of his car. When his wife joined him, he popped up handle bars and a seat--his wife sat down with ease then she rolled into Hobby  Lobby! I knew this little 50 pound scooter would be perfect for me to be transported and helped. I am truly thankful  to call my M.S. More Strength. These last 30 years have been triumphant! I know God is not through with me yet. Your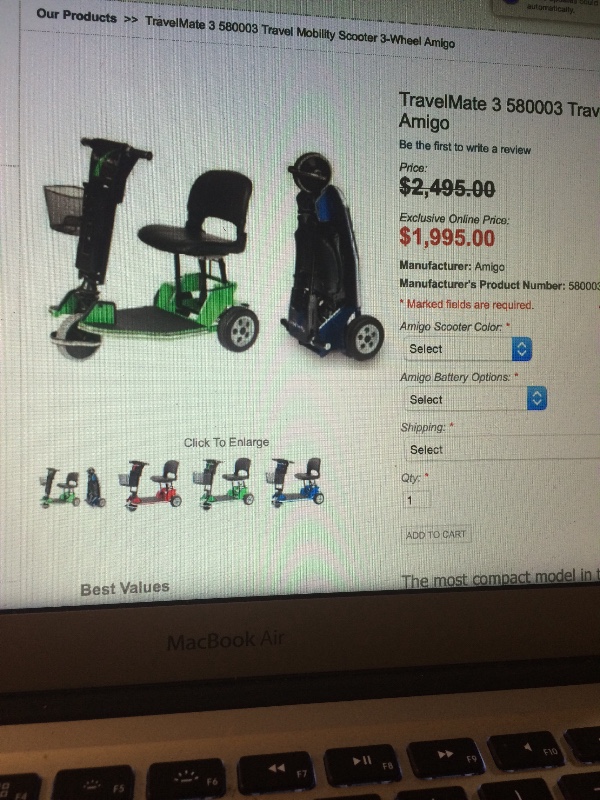 help within the next 30 days to purchase this little miracle will help me in mighty way continue to serve HIM well! Will you consider making a donation to help me in my service to the community? Be prepared when you will see me out and about, smilin', movin'and groovin' and shoutin' Hallelujah! Look what God has done with my friends & family
AmigoTravelMate.com
! I will be truly blessed!

Organizer