Who We Are-
The Comic Shack has been a staple of the geek community in Bradenton for over 6 years. In a community that has lost many of its havens for the young and young at heart, The Comic Shack has stood strong as the right way to run a business, and foster an incredible sense of community and family in all those who walk in our door. Over the years, several location changes and financial struggles, The Comic Shack has never compromised its customer first attitude. The owner and staff have always gone above and beyond, welcoming in those who had no place to go, and positively affecting the lives of teens and adults alike who otherwise might have fallen to the dangers of our society.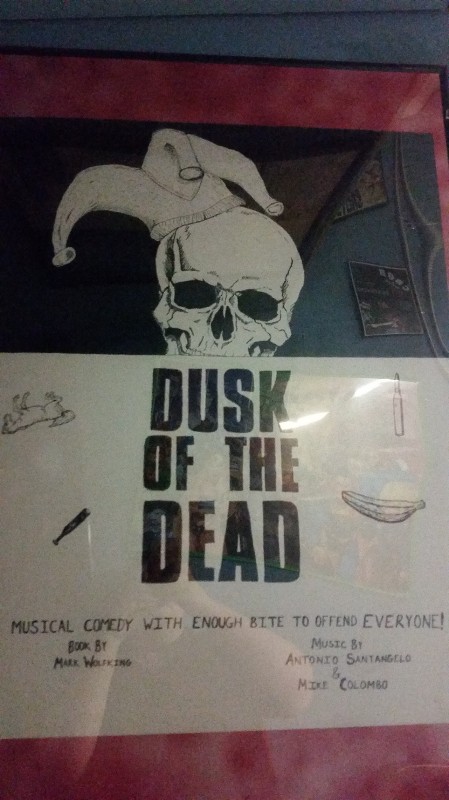 What Makes Us Special-
On top of being the place to go for older comics and collectibles, The Comic Shack is home to The Courtyard Black Box, a small "Black Box" style theater where community theater is the name of the game. At The Courtyard, the Avant Guard shakes up the local theater scene with gut-busting Shack of Fools (a bi-weekly "Whose Line Is It Anyway?" style night of improvisation madness), various Variety Shows highlighting the various talents found amongst Shack denizens, In-house written musicals, and even daring large productions. The Avant Guard has been, and always will be, a teaching troupe populated by the talented denizens found amongst the Shack's employees and regulars, and is always open to those who wish to work on their unique gifts.
We have built up more than a business. The Comic Shack is family and we work our hardest to make sure everyone feels comfortable, safe, and accepted. In a world full of judgments and hardship, we stand as a safe place to just BE YOURSELF!
About the Owner-
Mark Wolfking has lived a life full of geeky and theatrical pursuits. When he took the helm and became owner of the fledgling Comic Shack, it was little more than a walk-in closet populated with a few friends' comic collections and collectibles, a few dedicated people, and a table or two. Over the years, with Mark's guidance and love, the Shack has grown into a community that is more family than acquaintance. Mark has a gift for seeing the good in people and nurturing the talents he sees. His belief in the inherent good in people has been a major asset in his life, but it has also gotten him bitten when people fail to be the good person he believes they are. Mark has become something of a father figure to the regulars and employees he watches over, giving fantastic advice and a listening ear to those who need him.
Mark is joined in this venture by his loving wife Kelly, who for the most part takes care of the Shack's online presence, as travel to the Shack is not always feasible. Kelly is a full-time mother to their two sons, Cutter (13) and Tristan (8), and due to distance and car issues, Mark lives in Bradenton without his family 5 days every week. The Wolfking's entire livelihood is tied to the Comic Shack. Difficult times have come and gone, and come again with scrambling, tears, and upset.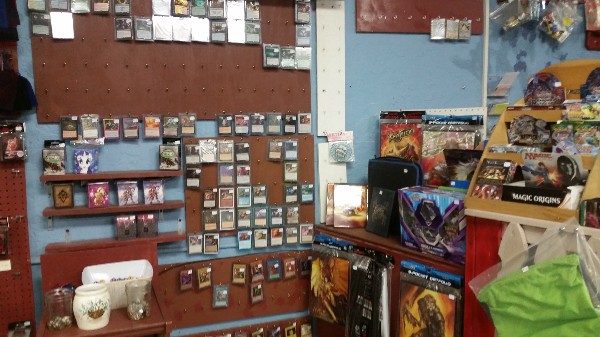 Why We AreAsking For Help-
The Comic Shack, like any business, has periods during the year where business is really good (typically around the holidays) and periods where business is terrible (surprisingly during the summer, when one would think a game store that specializes in teenage amusements would be doing fine). This year the summer was especially bad, and the storefront they rent is about to be sold to a party that wants the Shack out so they can put in more high revenue businesses. As Mark has a month to month lease with the current landlord, the Shack has no protection once the new owner comes in, and it is already known that he intends to double the rent which is far outside of the store's budget currently.
This is Where You Come In!
Your help will keep the Comic Shack up and running, helping to provide a home away from home for the young and young at heart, and help keep a thriving community as a safe haven for those who need it most.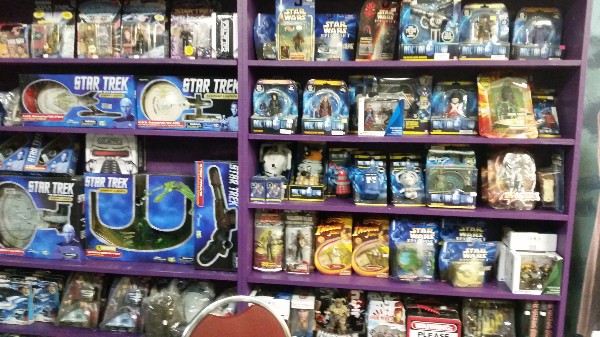 Our Goals-
$3,000 is our bare minimum in order to get the Shack moved in to a brand spanking new location.
$5,000 is our 1st push goal. This will get us into the new location with a little wiggle room to start upgrading our existing furnishings with some fresh paint and TLC.
$7,000 is our 2nd push. 7,000 gets us in the door, furniture TLC, lockers for our customers, and a lovely new color scheme.
$10,000 is our super push. 10,000 will allow us to set up, upgrade our furniture, lockers, and generally make the shop into areally cool place. Wall murals, new signs, the works, will breathe new life into the community we have created.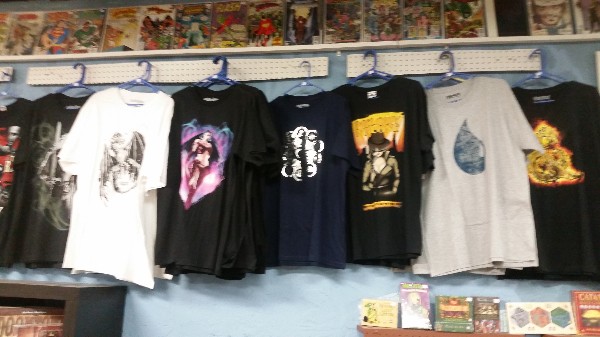 REWARDS (YAY!!)


When we successfully reopen, we have some lovely ways to thank you for supporting our cause.
$1-$15 donators will get a special shout-out in Avant Guard playbills
$16-$30 donators will get special shoutouts in Avant Guard playbills, as well as a 2015 season Avant Guard shirt
$31-$50 donators get playbill shoutouts, Avant Guard shirt, a handwritten Thank You note and their name placed on a nifty poster thanking our sponsors, which will be prominently placed in the new location.
$51+ donators will recieve all of the above, as well as a nifty item made by one of the Shack's resident crafters. Type of item will be determined on a case by case basis
Thank you for your support of the Comic Shack, where we will continue to defend the right to act differently.

Organizer and beneficiary
#1 fundraising platform

More people start fundraisers on GoFundMe than on any other platform. Learn more

GoFundMe Guarantee

In the rare case something isn't right, we will work with you to determine if misuse occurred. Learn more

Expert advice

Contact us with your questions and we'll answer, day or night. Learn more