For those of you that know Savannah, you know that she is a great kid and has overcome many obstacles in her life.  She is getting ready to graduate high school this Fall, she has a good job with a great company (that she obtained all on her own), and she is looking to go to college.  For those of you that do not know her or the obstacles in her life she has faced, I would like to take a minute to share those with you
Savannah was born with several birth defects, including a cleft lip and palate and a hole in her heart.     Growing up was very difficult for her.  School was supposed to be a place to learn and make friends; however as a child with a defect it was not.  People look at her differently; children do not understand why she looks and sounds differently.  She struggled with lack of focus and missed a lot of school due to surgical procedures which led to her being extremely behind academically.  For most of her childhood she did not have a mother figure in her life, which we all know is very hard for a girl.  As she got older and became a teenager she began to shut herself off with the outside world and would stay in her bedroom most of the time.  
She has had numerous surgeries since she was a child.  She had open heart surgery when she was less than a year old to repair the hole in her heart.  Between the ages of 1 and 2 she had her first surgery on her cleft lip and palate.  She had her second surgery to repair the cleft lip and palate at 8 years old.  At 10 years old it was determined she had severe scoliosis and underwent a new procedure called spinal stapling to try to correct the spine.  The procedure did not work and she had a second back surgery at around 11 or 12 years old to put a rod in her back.  She has had braces twice so far to correct the alignment of her teeth.  She has two more surgeries left one to correct the jaw and one to correct the nose, this is called orthognathic surgery.  This procedure is performed to reposition the upper and/or lower jaw bones, hard and soft tissues, and teeth into their best anatomical position.  The bones and structures are cut, realigned and held in place with either plates and/or screws.  The purpose is to improve function, such as chewing, speaking, and breathing, as well as to enhance facial esthetics. 
I met her when she was 14 years old and was lucky enough begin a relationship with her father.  It was very sad for me to see this young girl struggling with people, relationships, and life.  She was emotional, angry, and her self-esteem was nonexistent.  She decided to do virtual school her junior and senior years and I began to see a change in her.   She could focus on school a little better and her grades improved.  She became less angry and began communicating a little more with us.  She applied for a job at Starbucks on her own and got hired from her first interview.  She continues to work there now 4 to 5 days a week.  She still struggles with self-confidence and wants nothing more than just to be normal.  As a child she never had normal, and would love nothing more than to begin her life into adult hood with that feeling. 
Savannah has obtained insurance for work which will cover most of the first surgery, we will need to come up with the money to cover the out of pocket expenses (deductible and the portion that insurance denied due to the procedure being cosmetic and not deemed medically necessary).  Her surgery is scheduled for October 1st. 
Savannah's father has been out of state since early July training for a new job and funds around the house are extremely tight.  We are hoping to get some help with the out of pocket expenses only so that we do not have to dip into her College Savings.  We truly appreciate anything that you can donate and we understand if you are unable to do anything at this time.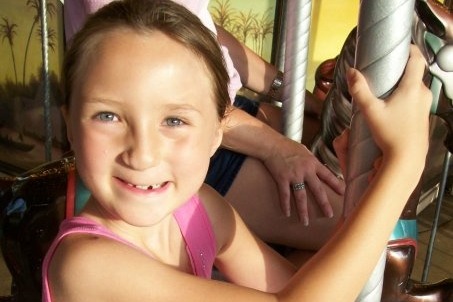 Organizer
Tanya Hedrick-Harris
Organizer
Fort Myers, FL