Billy, Greg, Luke and Jamie are doing the Yorkshire Three Peaks Challenge on Saturday August 6th 2016 to raise money for Jamie's sister Sarah.
Sarah is trying to raise £45,000 to travel to Russia in October 2016 for treatment that could halt the progression of the cruel disease that has been attacking her body for the past 15 years.
What are we doing?
The Yorkshire Three Peaks Challenge is a 24 mile walk which involves climbing  the tallest mountains of Yorkshire – Pen-y-Ghent, Whernside and Ingleborough - within 12 hours.
If anyone else wants to join us feel free to get in touch - everyone welcome. People with map reading skills or basic first aid training might be useful.
Sarah's Story
Sarah worked as a nurse and was extremely busy in the community, looking after people with learning disabilities. She was a strong swimmer, winning many awards and led a full and active life. In 1997, shortly after the birth of her son Connor, she began to feel that something wasn't quite right. It took another 3 years before she was given a diagnosis – Multiple Sclerosis (MS).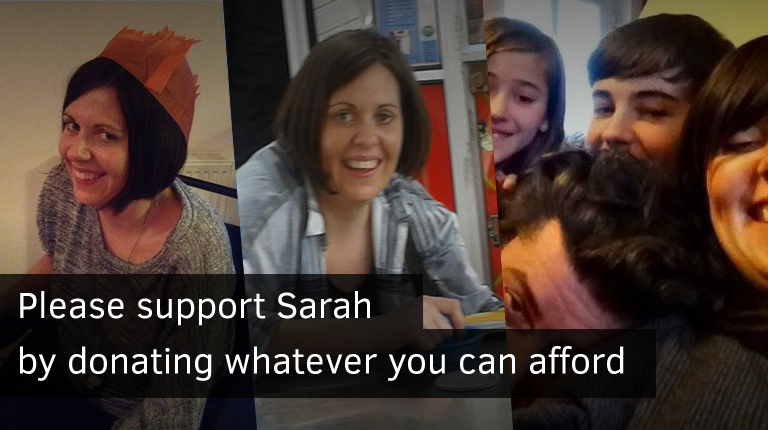 Sarah has amazing support from her husband and 2 children, but her MS is progressing fast and each year she can do less and less, which has been heartbreaking to see.
Sarah has been offered treatment in Russia and for the first time in many years, she feels hope again. This treatment is not a cure and it can't fix what has already been done by the disease, but it should stop the disease getting worse and offer hope for her future.
Please donate anything you can to help contribute to Sarah's fundraising - to get the help she so desperately needs. It will be a massive boost for us to complete the challenge, knowing that we're helping in some way. 
Thanks for your support!

Billy, Greg, Luke & Jamie