James Kansas Chapman's Recovery
On June 6, 2015, James "Kansas" Chapman ran in the Spartan obstacle Race in Salinas, CA and suffered a traumatic, life altering injury to his C4 and C5 cervical vertebrae.  He has been in the ICU at the Natividad Medical Center and will likely be rehabilitating at Craig Hospital in Englewood, CO that specializes in traumatic brain and spinal cord injuries.  His current prognosis is quadriplegia; however, there is always a chance for recovery.  If there is anyone who is physically and mentally capable of making the best recovery possible it is James.
Everyone who has met and come to know James will tell you that he is a hard-working, caring and kind individual.  His sense of humor is contagious and he has never hesitated to help anyone in need.
James is a 25 year-old chemical engineer who just graduated from the University of Nevada, Reno in May 2014 and was a member of the Lambda Chi Alpha Fraternity.  He is very in tune with his body, living a healthy lifestyle and actively participating in Crossfit.  Prior to living in Reno, NV, he lived in Pahrump, NV and Pratt, KS.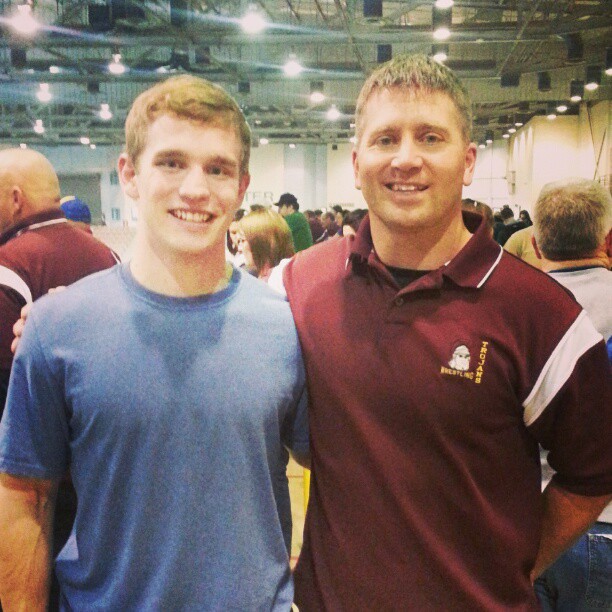 In high school, James was a star athlete.  He played football, held a high school record in pole vaulting, and won state twice for wrestling.  This August he will be inducted into the Pahrump High School Hall of Fame for his athletic accomplishments.  At the age of 17, James suffered a condition in his brain known as a cerebral cavernous malformation for which a craniotomy was required.  Remarkably, six months after his brain surgery, he won state for wrestling.  With his phenomenal courage and inner strength, James has always been capable of pushing himself past his limits.
James' family would like to thank everyone for the love and support during this difficult time.  James' recovery will be a very long process for him and his family and will not be without costs that are adding up very quickly.  With the severity of his spinal cord injury, the rehabilitation and cost of medical care will be through the roof.
Please donate what you can to lessen the stress in their lives.  The funds raised will go directly to the family to help cover the costs of hospitalization, rehabilitation therapies and helping him adjust to his new life.
Organizer and beneficiary
James Kansas Chapman
Organizer
Reno, NV