Junior's Journey to Healing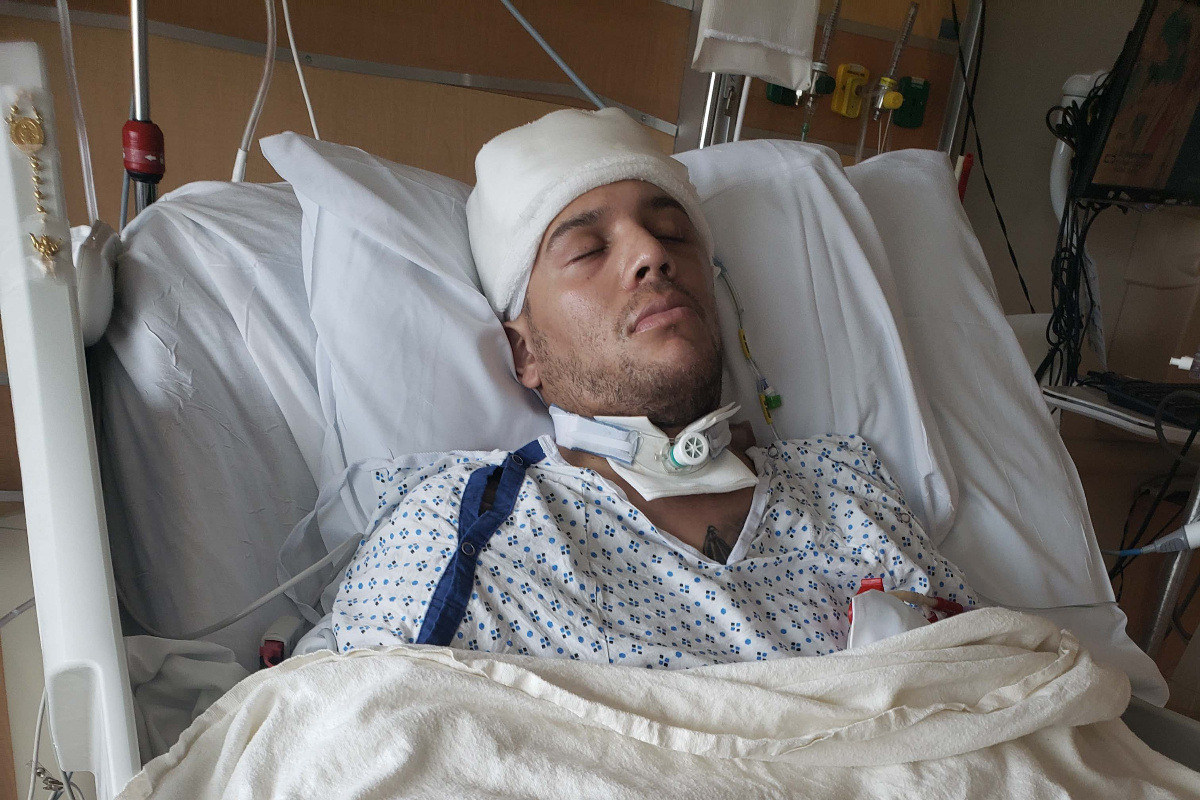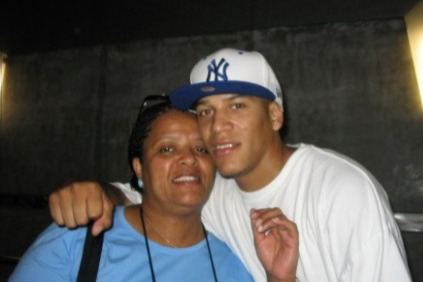 On May 19, 2019, we received that phone call in the middle of the night that every mother dreads - one of my children had been seriously hurt. My son, my youngest child, 33-year old father of two, was a passenger in a life-altering car accident that would leave him fighting for his life in the trauma ICU. Junior suffered a severe diffuse axonal brain injury - the worst of its kind - and was in need of immediate surgery. In order to relieve the pressure and address the bleeding in Junior's brain, he underwent an emergency craniotomy. Only 10% of people who suffer this type of injury survive. We were terrified. After several hours, the neurosurgeon came out and told us that Junior's injury was so severe that he might never wake up. He told us that he had seen miracles and hoped that our Junior could be one, too. The days passed and he was still in a coma and on a ventilator. We were presented with the harsh, but very likely, realities that my baby boy might never wake up, never open his eyes, never walk or talk ever again. Even if he were to awaken, there'd be a chance that he'd remain in a vegetative state for the rest of his life. That was the day I completely broke down in a hospital bathroom. I was afraid for my son. I was scared for my grandchildren. I felt helpless as a parent. However, I was reminded by my family that Junior wasn't alone; I wasn't alone - together we would get through this. During Junior's time in the hospital, he faced several challenges: two different strains of pneumonia, MRSA, a tracheostomy, and multiple surgeries. With those challenges, were also great surprises like the day Junior moved his thumbs while we held his hands and the day he opened his eyes. Our wish and hope for Junior was that he'd be accepted into a reputable program for rehabilitation and therapy. On July 5, 2019, we got our wish and Junior was transferred to a wonderful facility. Junior began his rehab almost immediately as he was still being weaned off the ventilator. At that point, he had opened his eyes but was not yet able to do much else. We were all anxious and hopeful to see his progress. Once Junior was breathing on his own, he began to receive various types of therapy. The person who doctors said might never wake up was suddenly able to gesture yes or no with his eyebrows, give you a thumbs up, and smile. Even though there were a few setbacks, it did not keep Junior from working hard in therapy. Today, my son is able to eat soft, chopped foods, is sometimes verbally responsive when spoken to, and has even laughed out loud, but Junior is still considered "minimally conscious". 
The rehabilitation facility has done everything they can for Junior and he has been discharged into my care. This transition means that Junior has moved out of state and will need to establish residency before he can receive any type of medical coverage. The discharge process has revealed several necessities that even medical insurance won't cover - nursing services, rehab and therapy, certain medical equipment and supplies. As his mother, I would give everything for my son to have access to the medical care he needs to continue his already miraculous journey to recovery. Despite all of our love, faith and care and the outpouring of support from our family and friends, the reality is that there is medical treatment that is currently financially unattainable for Junior. My son needs us to maintain the medical and therapeutic environment in which he has thrived. Junior's been working so hard to come back to us and my heart breaks at the thought that money would be the only thing keeping him from receiving the best medical care. Even though my heart is broken, my faith remains intact that Junior will make a full recovery and return to his children, family and friends who miss and need him so much. As a mom, I ask you to please include our Junior in your prayers, and if at all possible, kindly contribute what you can to help us give him the best chance at recovery. On behalf of our family and friends, I would like to thank you for your prayers and your generosity. God bless you all. Dios me los bendiga. I have my faith intact and patiently await His mercy.

Organizer
#1 fundraising platform

People have raised more money on GoFundMe than anywhere else. Learn more

GoFundMe Guarantee

In the rare case that something isn't right, we will refund your donation. Learn more

Expert advice, 24/7

Contact us with your questions and we'll answer, day or night. Learn more