NAC - We Are Ocean Crossing for Cancer Survivors
Please join me and help make a difference in the lives of cancer fighters. 
I'm Aaron Peirsol and I have spent most of my life in the ocean.  Whether swimming, bodysurfing, paddling or lifeguarding my relationship to the water has been one of the guiding lights in finding meaning and purpose in life. 
I'm raising money to benefit the newest Newport Aquatic Center program, NAC | We Are Ocean (
https://bit.ly/nac_wao_program
). The NAC | WAO program offers cancer survivors active ocean-based adventures and lifestyle camps that help them navigate their post-cancer lives, in, on and under the ocean. 
Next month I'll be volunteering my experiences and ocean knowledge at the NAC's CAMP WAO, followed by a paddle back home with a small group of close friends. Our paddle will take place during a window between October 1st and October 4th, 2021, across the Catalina Channel, beginning at Long Point and finishing at the Newport Aquatic Center in Newport Beach, Ca.
I personally will be paddling a very special BARK "Board of Hope", itself a symbol of all of those who have passed and who are still fighting back against cancer. Upon completion of our crossing we will be painting the names of 1,000 people who have been affected by cancer onto the BARK "Board of Hope" so that we can honor and remember them. 
All contributions made will be directly used to pay-it-it-forward so that many more cancer survivors can attend future NAC | WAO camps and adventures.
Thanks in advance for your contribution to my mission and this great cause.
—Aaron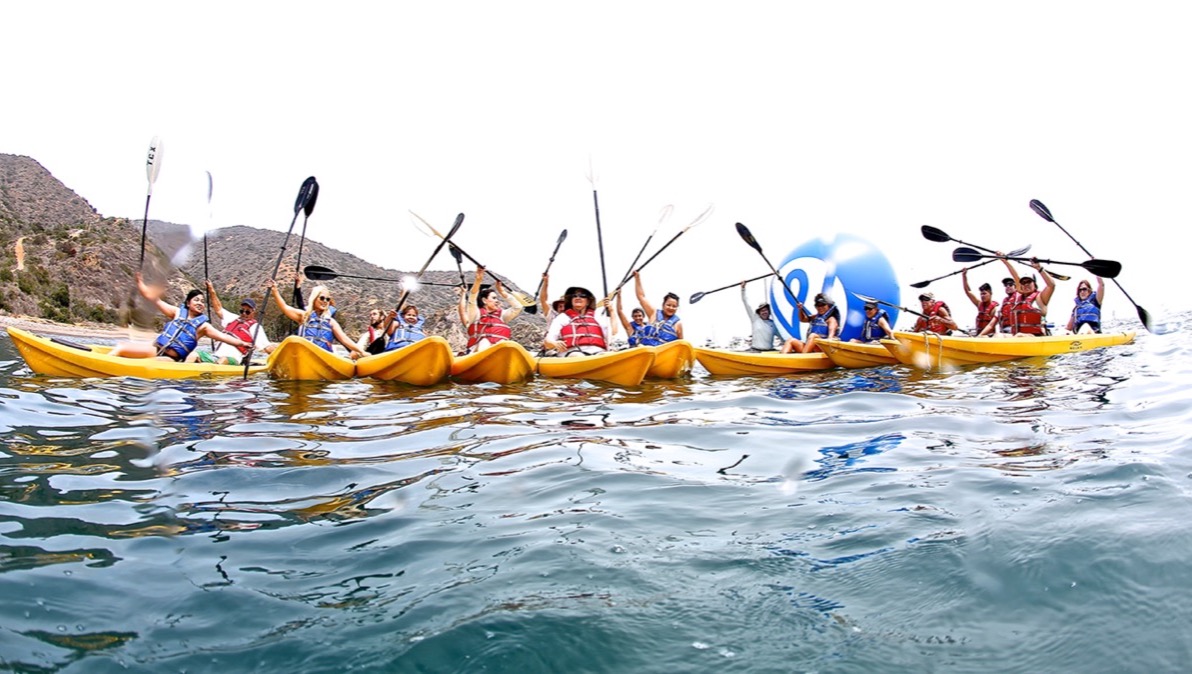 Fundraising team (3)
Aaron Peirsol 
Organizer
Raised $3,242 from 27 donations
Honolulu, HI

Registered nonprofit
Donations are typically 100% tax deductible in the US.
Paul Collier 
Team member
Raised $250 from 2 donations