Hello, My name is Nichole. I am not sure where to start, so please bare with me. This morning my Grammy passed away. My family and I are suffering an incredibly hard loss and our world has been flipped upside down, now in a world that we have to find a way to live without her. 
We wanted to show how special she is to my family with these pictures.  
Please see the rest of her story at the bottom of the pictures. 
We love you GramCracker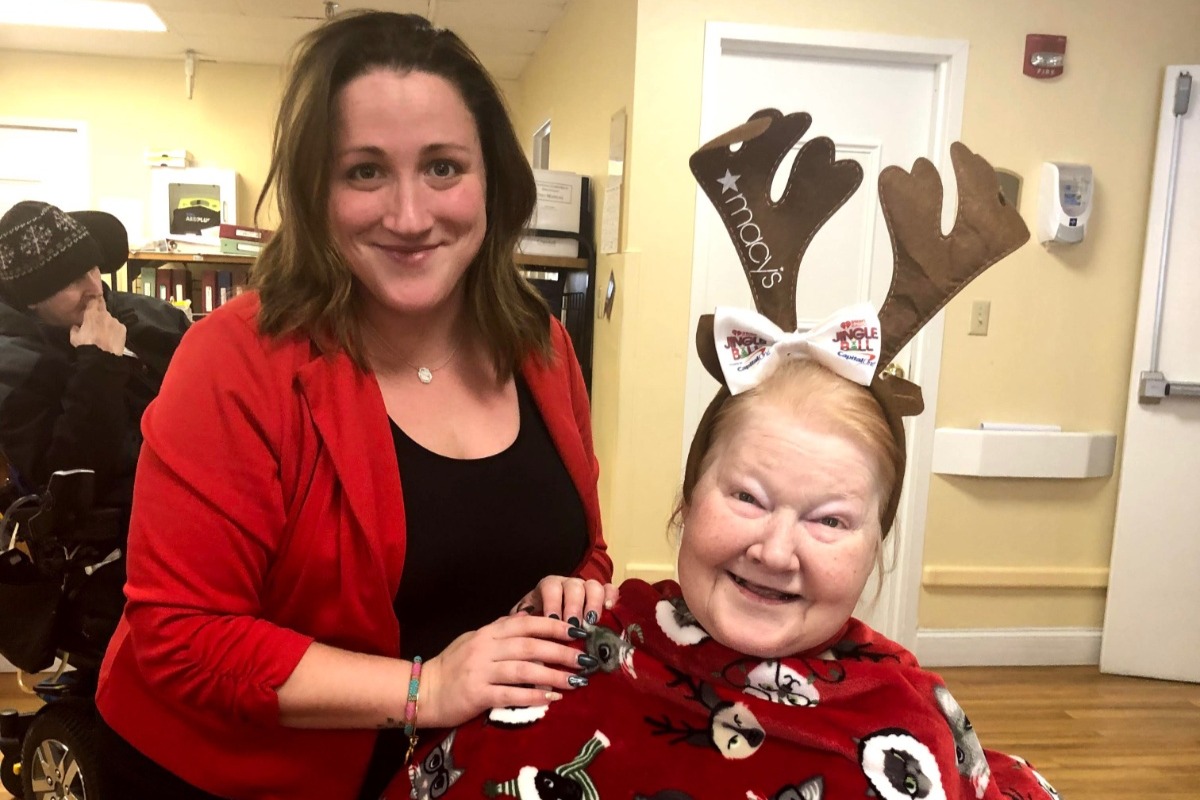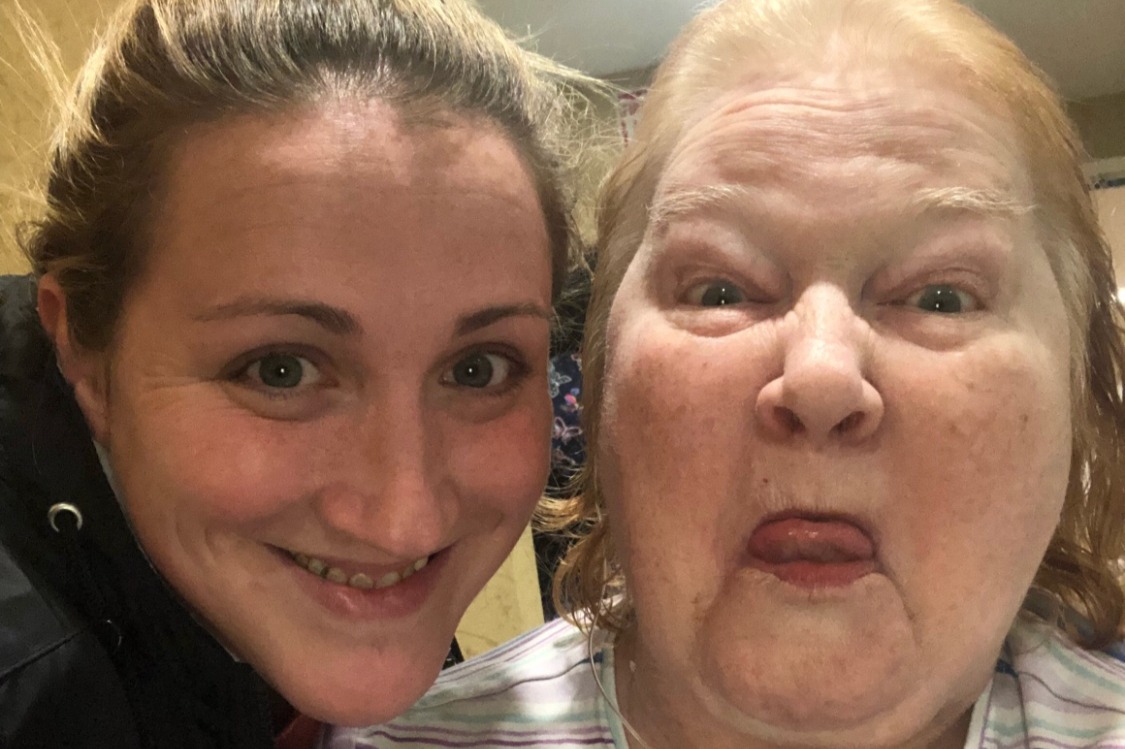 Grammy was rushed to the hospital the night of Easter Sunday and was put on a ventilator. She was then transferred to Lahey Burlington Medical Intensive Care Unit.
The next morning we received a phone call update, she was very sick. She had a uti and was septic from it. She was having a mild heart attack, her blood sugar was over 700 and her oxygen level had dropped to 45% when she had come in. She had gone in to shock and needed alot of heavy medications and was put into a medically induced coma, and to make matters worse, she tested positive for Coronavirus. 
Grammy fought so incredibly hard every single day and she was starting to progess, she had beat the sepsis and the uti was gone and her oxygen levels were at 100% and she was stable for a little while. We truly thought she was going to be ok eventually and come out of this. But sunday night came and she started showing signs that she was declining and her oxygen had dropped which she then required more support from the ventilator. Monday we kind of just went through the motions and by Tuesday evening we got a call from the doctor in the MICU and he gave us all the information as honestly as he could. He described to us the best and the worst case scenarios, and even the best case was the worst. Her Congestive heart failure had started taking over she was having another heart attack. There had been so much stress on her heart and it had caused so much injury to her heart that her cardiac function levels started to drop. They told me that because of what was happening with her heart, it was causing alot of damage to her lungs and it is making it very difficult to breathe, but they were doing every thing they could to treat her. They had a very tough conversation with us and we as a family had to decide what was best for Grammy and what she would want. 
We know that Grammy had been fighting so hard for 17 days and she gave this fight her everything but her body was just to sick. The doctor told us everything and we realized for the first time Grammy is not going to make it out of this, If you know her or our family, you know Grammy never gives up and she has the strength of a warrior. But this was just to strong for her. We saw that, and we face timed with her last night and her eyes were open and you could just see how incredibly sick she was and that she was in pain and i knew right then and there we had to tell her it was ok to let go. We didn't want her to be in pain anymore.  We talked to her and we sang to her and we cried our hearts out while we said goodbye to her, and it broke everything in me. We had to make the hardest decision of our lives, the doctor asked if we wanted to put her as a dnr, but with a dnr, she could of very well been in pain like that, so we decided to transition her care over to comfort measures. We chose this for Grammy because this was the most peaceful way we could let her go, they explained everything to her, and then they started a morphine infusion and shortly after, they took her off the ventilator. Her nurse stayed with her and she went to sleep peacefully this morning around 3 am and she went to heaven running into my Grandfather's arms. She has waited 18 long years to reunite with him. 
My family and I are just devastated, She was the Matriarch of our family, the glue that held us all together. She was the biggest jokester i knew and she loved us all so much. 
She is a Mother, a Grandmother, a Great Grandmother, a Sister, a Stepmom,  a Mother-in-law, a Sister-in-law, and a friend to so many.
She was a devoted Catholic and believed fiercely in the Lord.
Anyone that had the pleasure of knowing her, knows how she can just light up a room that she is in and her smile is like sunshine. Her laughter was contagious and her heart was so pure. She was the sweetest most loving person with such a gentle but spit fire soul. 
She had 2 beautiful marriages, and unfortunately was widowed twice, losing both of her husbands to cancer. She kept her faith in God and found a way to live through the pain and she concentrated on her love for her family. She used to love to dance and to sing to elvis and just have a great time. But then her health started to get worse and she was having a hard time taking care of herself. Three years ago she went into a nursing home and was there up until the day she went to the hospital. My heart is sad to say that the nursing home severely neglected her and that is what led to her getting sepsis from a uti. While she was in the hospital, we were also battling with the nursing home. I called every one i could that would listen to fight and be a voice for Grammy. I have reported this nursing home to multiple different agencies and have spoken with reporters and had news articles printed about what is going on. I come to find out the nursing home had also not been forthcoming about how many positive cases they had and they were not taking all of the preventative measures they should have been to stop the spread of the virus as well.  As of last week, i have read that there have been at least 40 deaths that have come from that nursing home. I called the director of nursing and the nursing home director and i called them out on their crap and when i told the nursing home director that i had been speaking with their staff for three years regarding certain things and that they couldnt be leaving the residents in their urine and feces for 8+ hours a day every day and that they needed to change my grandmother, the director of the nursing home said oh my god im so sorry i didnt know. Well if you are the director of the nursing home and you dont know what is going on in your own facility, then that just shows me how severe the neglect is going all the way up the food chain.  What hurts my heart so bad is we trusted these people to take care of Grammy and they didnt and they neglected her so bad that she got a uti and it was untreated for so long that she became septic and from there it was a downward spiral. 
Here we are 18 days later, and Grammy has gained her Angel wings. 
Today we went to the Funeral Home to plan everything for her and we truly had no idea that she was not going to make it, so we have not planned ahead. 
The expenses for the Funeral are very high and we only have so much money.  My Grammy has been through so much and we just want to give her the most beautiful send off and a special last good bye, because she deserves it. 
I know it is a hard time for everyone right now with all that is happening, but if you could please help to donate to our fund so that we can lay her to rest, my family would be forever grateful.  No amount is to big or to small, and if you cant donate that is ok. If everyone could also please share this we would greatly appreciate it. 
We just want to honor Grammy in the best way that we can. 
Thank you so much for taking the time to read Grammy's story and thank you in advance for any donations and shares. My family and I would like to thank everyone for all of their love and support, it means the world to us. 
She was our ray of sunshine, and she was my best friend, my GramCracker!! 
Grammy,
I want to thank you for always being there for us and for loving and adoring Kaedynce the way you have the last 13 years, I am so blessed that i was able to witness 4 Generations in our family have so many beautiful moments and memories. 
Thank you for loving me for me and always accepting me for who I am, no matter what. You have been with me for 31 beautiful years and I am so blessed that I had all of that time with you. You have taught me so much and you have helped shape me into the person i am today and i will always carry you with me and I will do everything I can to make you proud. 
You are at peace now, with Grandpa, Auntie Barb, Your Mom and Dad, Great Grammy and Auntie Shirley and Mittens. I know you are surrounded by so much love and i know you and Grandpa are dancing in the clouds to Unchained Melody and having screw drivers and playing poker with your family. Please watch over us and help give us strength and guide us through this. I know You and Grandpa are by our sides. 
We will miss you Forever Grammy, but you will always be in our hearts and I will do all i can to honor your memory every day. 
You are my world and i dont really know how to live in a world with out you but i will try to find a way and i promise to take care of Mom and Kaedynce and i know you and Grandpa will be with me forever! 
Rest In the Sweetest of Peace GramCracker 
For anyone making donations or sharing, Thank you. On Behalf of Sue, Nichole, Kaedynce, Dave, Brandon and all of our extended family. 
#GramCrackerStrong
Chris, Roxanne Matton, Presutti