Brandi was admitted into the hospital when her water broke at 32 weeks unexpectantly and was then induced two weeks later.  Tom and Brandi's excitement of their first born child William soon turned into trepidation and fear of not knowing if they would ever be able to bring their son home.  Will suffered extreme bouts of apena (temporary cessation of breathing, especially during sleep) and bradycardia (abnormally slow heart action).  He also didn't have the suck and swallow reflex so he was silently aspirating on his own secretions.  The doctors at the hospital couldn't explain any of this as well as his hypertonia (a condition marked by an abnormal increase in muscle tension and a reduced ability of a muscle to stretch).  After getting a feeding tube, EEG, MRI's, CT scans, spinal tap and genetic testing there was nothing else the local hospital could offer so we transferred to Duke.  Duke exhausted all the testing they were able to do and the final being a tracheostomy and sent us back to Greenville.  Finally, after almost a year living in the NICU we were closer to bringing our son home, but then he got pneumonia and wasn't expected to make it the next 24-48 hours.  After being in a medically induced coma for a few days he was finally strong enough to come home!
Tom and Brandi have made many sacrifices for the benefit of Will and for their quest for a diagnosis because his future is unknown.  They will be making the arduous 17 hour trip up to the Mayo Clinic in Rochester MN this summer to continue getting the best medical care for Will.  This will be the first "trip" as a family because Will is medically fragile and mostly confined to the safety of their home besides weekly visits to the doctor and therapy.
But, no matter the expense or personal sacrifices we have to make we'll never lose hope in bettering the life of our son.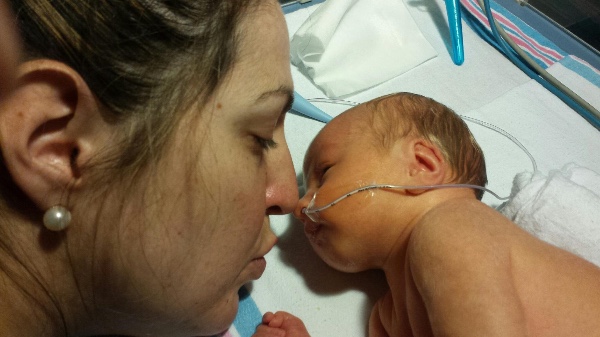 They still don't have answers to exactly what happened to Will & this has been very hard on them. Please donate what you can even if it's not much. Every little bit helps. If you can't please just keep them in your prayers. God loves the little children!