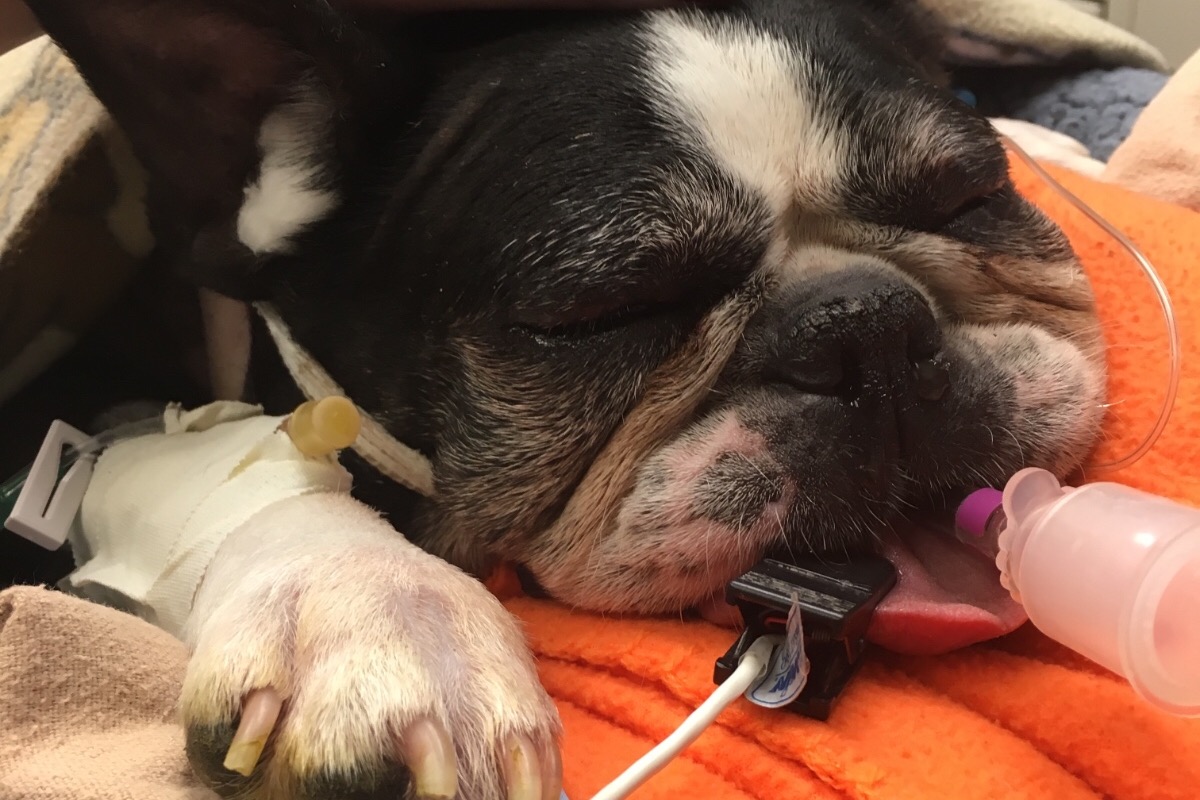 Bella is the light of my life. On Thursday, September 6th, her health took a dramatic turn and she was admitted to an emergency vet. Early on Friday, September 7th, she had a pacemaker put in. During the surgery, she died but was revived with CPR. The CPR heavily damaged her lungs and she is now on a ventilator. The chances of her being taken off the vent are very slim, but Bella has beaten the odds many times during this situation. We are keeping hope and faith that she will beat the odds again and come home!!
That being said, her medical bills are climbing and climbing. At first, we were able to handle this, but with the complications, each day has cost thousands of dollars. This year hasn't been easy for us, either. Some of you may know that I was in an accident earlier this year that totalled my car (not my fault) and I had medical issues with that, along with discovering other health issues I had in April. My daily prescription cost also went up significantly. Then, Aaron was let go from his job in May. Now this. We are not the types of people who would typically do this thing, so it's hard for us to ask for help. However, every little bit counts. We've maxed out our credit cards already and plan on selling a lot of things to help us stabilize our finances. 
Most of all, we just want our baby home. For me, Bella is my world. I can't imagine life without her. Being in our house without her here is torture since she's been by my side for 12.5 years. Every little thing I do reminds me of her. She is such a crucial part of my emotional and mental well being. I'm so lost without her by my side. This has been agonizing since this all started. 
Thank you so much for contributing and/or sharing. Please send positive thoughts, prayers, juju, karma, spells, vibes, or whatever you do for those who are in pain and need something good to happen. Thank you from the bottom of my heart. 
YOU CAN DO IT, BELLA!!!!

Organizer
Joanna Wallace
Organizer
Minneapolis, MN