Victor's Memorial Fund
On June 20, 2019 a loving father, husband, son, brother,  and friend, Victor, went home to our Heavenly Father. In 2017, the family moved to Poland where Victor was diagnosed with stage 4 lymphatic cancer. They have no family or relatives in Poland, and have no financial income. 
With the loss of their husband, the family is in need of financial support.
If you have the desire, please unite with us to support this young family, who left behind a loving wife, Alena, and 3 sons, David 11, Oleg 9, and Igor 8.
Victor was a deacon at his church and served in prison ministry.  He was a sincere, honest and an exemplary Christian and father.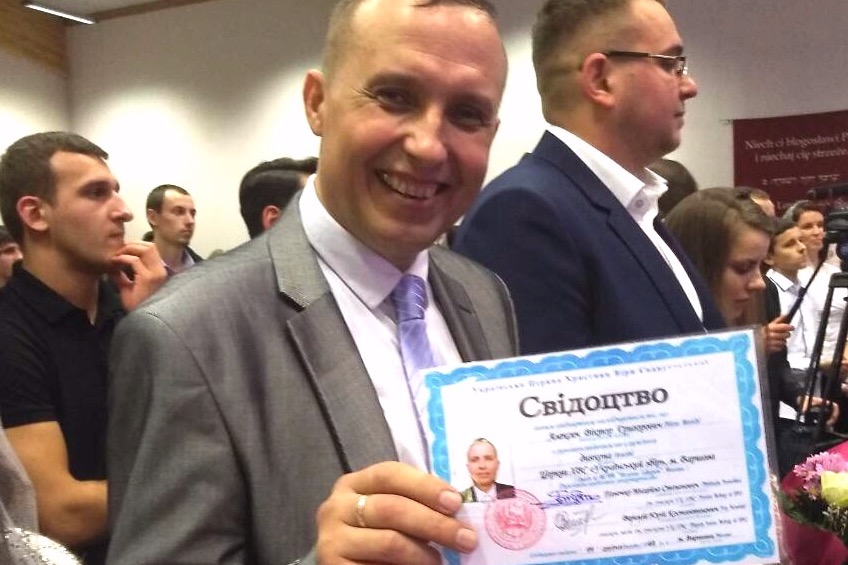 As we grieve for our loss, we know that Victor is rejoicing with our Heavenly Father, pain free and completely healed. If you have it on your heart to donate financially for the funeral expenses, this family would be really grateful. God bless!
20 июня 2019 года любящий отец, муж, сын, брат и друг Виктор отправились домой к нашему Небесному Отцу. В 2017 году семья переехала в Польшу, где у Виктора был диагностирован рак лимфатической системы 4 стадии. В Польше у них нет никого из родственников.
С потерей мужа семья нуждается в финансовой поддержке.
Если у вас есть желание, пожалуйста, объединяйтесь с нами, чтобы поддержать эту семью, в которой остались любящая жена Алена и 3 сына, Давид 12, Олег 10 и Игорь 9.
Виктор был диаконом в поместной церкви и занимался тюремным служением на Украине.
Он был искренним, добрым, ответственным, примерным Христианином и отцом.
В то время когда мы скорбим о нашей потере, мы знаем, что Виктор уже радуется с Господом на небе.
Если у вас есть желание поддержать их материально, это станет большим благословением в это трудное для них время.
Все собранные финансы будут пересланы в Польшу для его жены и троих  детей.