Vicki's battle against Cancer
Vicki's Fight Against Lung, Bone and Brain Cancer
This Go Fund Me page has been set up to help Vicki though her battle with cancer. October 2017 Vicki was diagnosed with stage 2 non small cell lung cancer. November 17th 2017 Vicki had surgery to remove the 5.5cm diameter tumour which ended up in removal of the entire upper lobe of the left lung.
Early May 2018 Vicki's diagnosis was changed to stage 4 when she was told the cancer had spread from the lung to her bones. With a PET scan lighting up 9 areas, 2cm growth on the L1 and L3 of Vicki's spinal cord with the rest spread through her hips and pelvis she was given a heavy dose of radiation to the area. Vicki also suffers from 2 Auto immune diseases Scleroderma and Raynaud's phenomenon which means she is unable have a second course of radiation given to the same spot.
Vicki's last dose of radiation led to her being admitted to emergency by her radiologist with a hospital stay of 6 days. Her battle does not stop there as her latest scan showed a 3cm lesion on her right temporal lobe.
Vicki was told by her Neurosurgeon if the tumour was not removed she would only have 2 months to live. Vicki has since had surgery with the successful removal of the tumour with radiation of the area, chemotherapy and immunotherapy to follow after recovery.
The costs in this battle are both unimaginable and ongoing; ranging from extensive hospital surgeries and treatments, combination drugs and therapies, recovery and rehabilitation after surgery and now adding in the cost of brain surgery and associated medical bills.
The financial stress of this situation is no longer just medical, but now beginning to be a day-to-day struggle. As much as our family do not want to be in a scenario such as this, We ask that you spare a donation if possible. No donation is too small. It will make the WORLD of difference to our family and help us push forward with the next challenge.
Our family thank you for your time and donation! May god bless you!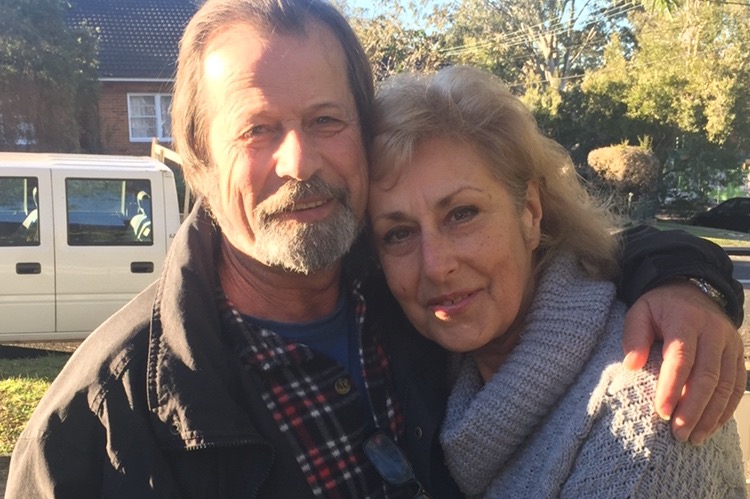 Organizer
Peter Baby-Silk Haramis 
Organizer
Greenhills Beach NSW