American Veterans Recreation Assoc
The American Veterans Recreation Association is a non-profit  center of excellence focused on empowering Veterans through recreational programs and activities. We are dedicated to enhancing the physical and mental health of all Veterans.

Funds are required to purchase equipment, update and maintain the facilities and grounds to comply with the Americans With Disability Act ( ADA) and to further support recreational programs and activities.

The executive board that oversees this corporation is comprised completely of volunteers from Natick AMVETS Post 79. There are no salaries or benefit provided, so 100 % of your donation will go towards Veterans of all abilities. 

We are a registered 501c3.  

Help spread the word!



Veterans and Scouts at the Flag Retirement Ceremony  (2019)



Veteran and Scout Archery, (2019)


Veteran and Scout Archery Tournament, (2019)



Showing a few Veterans around the recreation area





A Short Story
This camp had a special -- and central -- place in my childhood. All year around Amputee Veteran's could relax and dance and be free without anyone staring or looking away. As children those of us who were able helped with the swimming program for children with disabilities. I will never forget a ferocious thunderstorm that forced us inside, there I was with a young woman who was wheelchair bound from Cerebral Palsy and was deaf. She was frightened. Again and again she spelled into my hand with American Sign Language telling me that she was scared. She showed me each letter so I would know what she was telling me. A piece of me grew up -- and blossomed out -- that day like nothing else in my life could have. My Uncle Joe, an Amputee Veteran from WWII was one of the founders. There is never a time when Amvets should not get what they need to prosper, but now, as so many people are drenched in war, is such an important time to open this cam up again, which my cousin -- is son -- has helped to do. Please spread the word about it, and donate if you can.
Sally Stoddard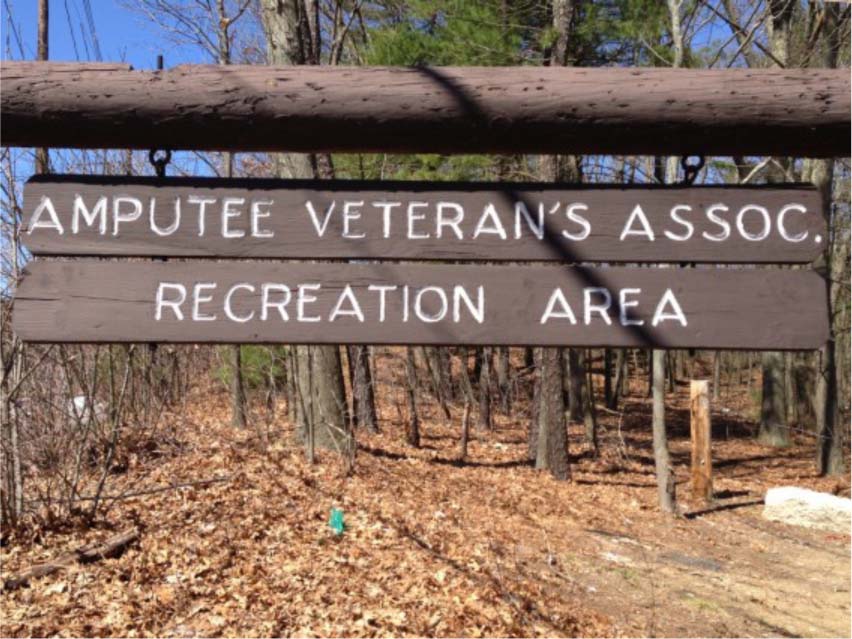 Entrance sign



Building the pavilion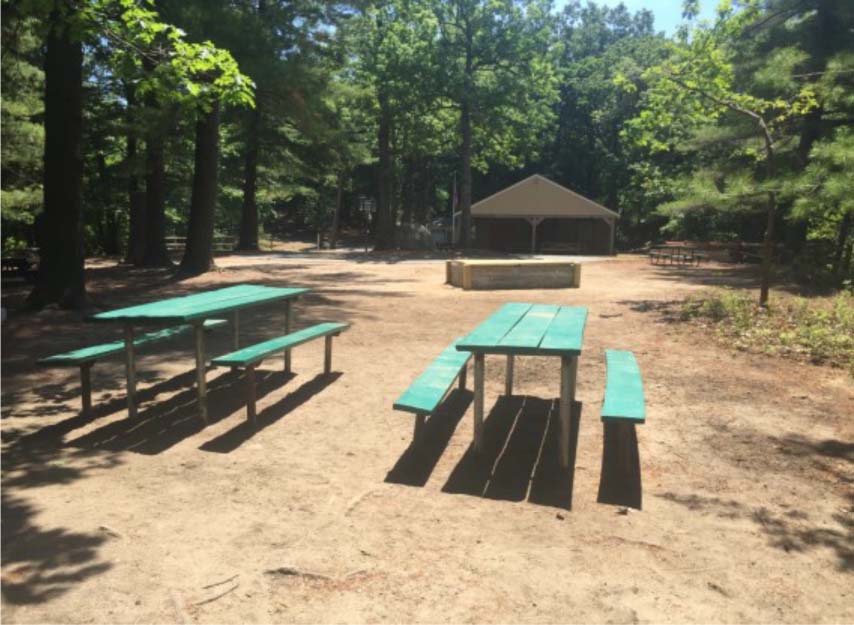 Picnic tables and open space



Dedication Plaque




Thank you for visiting. Please consider making a donation today to help support the physical and mental health of Veterans through recreational programs and activities.