Traveling with a Purpose
Hello. My name is Jeffery. I love traveling. I have been to Chile, Mexico and to multiple countries in The Arabian Peninsula and Southeast Asia. Aside from simply traveling, I attend short-term trips to these regions with the goal of making a lasting impact in the name of Jesus Christ. I have participated in relief work and partnered with local ministries and churches to reach communities with the gospel. For example, the purpose of my  trip to Chile (2010) was to display the love of Christ through helping with relief efforts following the disastrous magnitude 8.8 earthquake that struck the country on February 27, 2010. My team assisited local ministries with the construction of temporary living homes called "mediaguas". This is just one example of the mission trips that I participate in (see below). I am writing to inform you of my next venture.
(
Above
: A mediagua our team helped build during a mission trip to Chile in 2010) 
(
Above
: A picture of me after a day of work during a trip to Southeast Asia in 2013)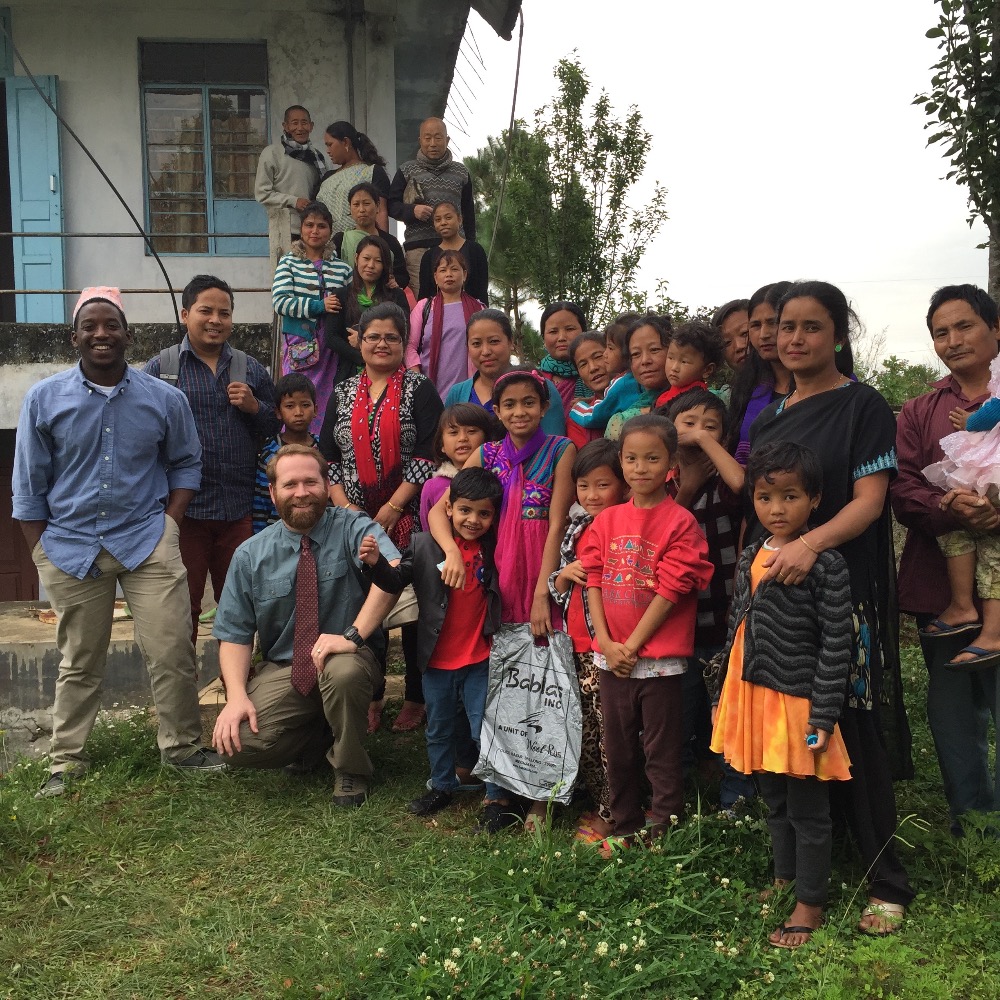 (
Above
:  Members of local church and I during a trip to Southeast Asia in 2015)
(Above: Members of a local village church and I during a trip to Southeast Asia in 2016) 
The Mission to Mozambique
My next mission trip is to the country of Mozambique. This venture is exciting for a number of reasons. First and foremost, I have never been to the continent of Africa and have always desired to be a part of the work that God is doing there. Second, this trip will be the first of many where I partner with a stateside ministry known as
ABIDE Ministries
in their long-term partnership with local churches in Mozambique. This partnership has been functioning for over 15 years. I am very excited to come alongside ABIDE Ministries in serving the people of Mozambique. My primary task during this trip will be teaching the children staying in orphanages and daycare centers. Many of these children have the HIV virus or AIDS. I am also anticipating the possibility of being involved in light building construction, hospital visitations, and in providing humanitarian aid as I partner with local churches. I'm so glad that God has blessed me with opportunities in the past to see and be a part of the work that He is doing throughout the world. This mission trip to Mozambique is another exciting opportunity that God has given me, and I am excited to partner with His church there.
A Worthy Cause
While I believe providing relief work, construction, or humanitarian aid to those in need is a great cause, I beleive the greatest cause is bringing the love and gospel of Jesus Christ to those who do not know Him. This worthy cause propels me to continue going on mission trips.
A Worthy Cost and an Urgent Need
Because this trip serves a worthy cause I believe the cost is just as worthy. However, I am unable to pay for this trip on my own. The cost is estimated at $2,250 (a detailed list of expenses is below). I currently have $720 of this amount, and I am a week away from my departure date, June 28th. I need your help with the remaining $1,530. Any little bit will help support me in taking part in this great opportunity to serve the people of Mozambique. I appreciate you taking time out of your day to read this. Thank you!
Detailed Expense List
Airfare- $1,250
Food & Lodging- $500
Transportation- $100
 Visa- $250
 Miscellaneous  costs- $150
Note: Surplus funds will be applied to the outstanding expenses that others attending the trip may have.