Last Wednesday our community was hit by violent weather. We were the recipients of over 12 inches of rain within 24 hours, hail the size of tennis balls, high winds, and a tornado.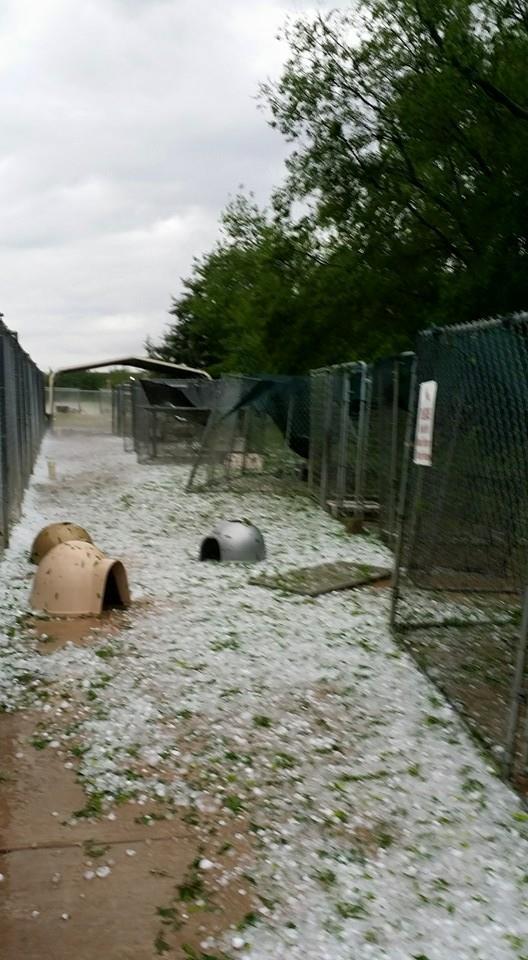 Second Chance Animal Sanctuary suffered a great deal of damage. Fortunately, thanks to the quick thinking of three people at the facility, the animals were saved.
I have never known Second Chance to turn away animals in need. The care and love given to each animal are exceptional. It takes a great staff and skilled volunteers to keep everything in order. These devoted folks work hard to create  a great environment for the animals, as well as, guests who are looking for that special dog or cat who will love them forever.
The Sanctuary needs to replace damaged pens, storage buildings, lights, and so much more. The estimated needs will total about 20,000.00. Believe me, the need for pens is at a critical point, without pens they will not be capable of assisting dogs and cats in need of a home.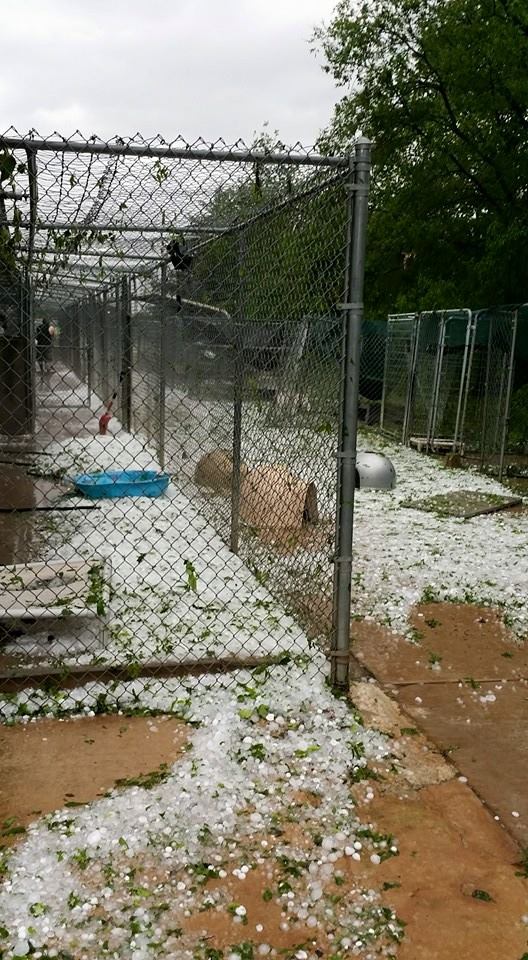 Please consider donating; together we can get the sanctuary in tip-top shape quickly. If all of us donate a little, it will mean a lot to the "lost ones" waiting for families to adopt them. 
Becky and Barry Switzer ( and family)