3.8K + 180K + 42.2K = 10.000 EUR
MY MOTIVATION IS THAT NONE OF THESE CHILDREN HAVE TO LEAVE THEIR CANCER TREATMENT BECAUSE THEIR FAMILIES LACK THE FINANCIAL RESOURCES.


Dear all :),
On July 3rd 2016 I will be racing in the
Ironman 140.6 Frankfurt am Main
 (Germany), a long distance triathlon consisting of swimming 3.8km, followed by 180km time trial bike and ending with 42,2km running. This will be my
#MyChallengeForACause
, a competition dedicated to
The Andrea and Vanessa Foundation - Home for Children with Cancer
 and with the
purpose to raise 10.000 EUR  until July 3rd
to support their valuable work.
How does The Foundation help?
The number one mortality cause in childhood cancer patients of the Colombian Atlantic Coast is the
abandonment of the treatment
. This is triggered by the numerous barriers that hinder the access to the hospitals where families and their children attend for medical procedures. The
Andrea and Vanessa Foundation - Home for Children with Cancer
aims to eliminate these obstacles and meet the needs of these vulnerable populations. They provide lodging, food and transportation for free to low-income families that are referred to Barranquilla to submit their children to medical procedures. That way, they prevent the families from leaving the treatment of their kids for economic reasons.
For more information visit website
here
.
What is my motivation?
On October 13th 2013 my Mom decided to run a half marathon in Munich to support my youngest brother, Alex, who was fighting cancer. It was our #Run4Alex and a great joy and motivation for him. Time passed and Alex rests in peace since September 2015 after fighting cancer for almost 4 years. That #Run4Alex resulted in triathlon and our plan for this year was to finish the Ironman 140.6 Frankfurt with him encouraging us. This initiative is in his honor and is
dedicated to these children who struggle every day for their life
.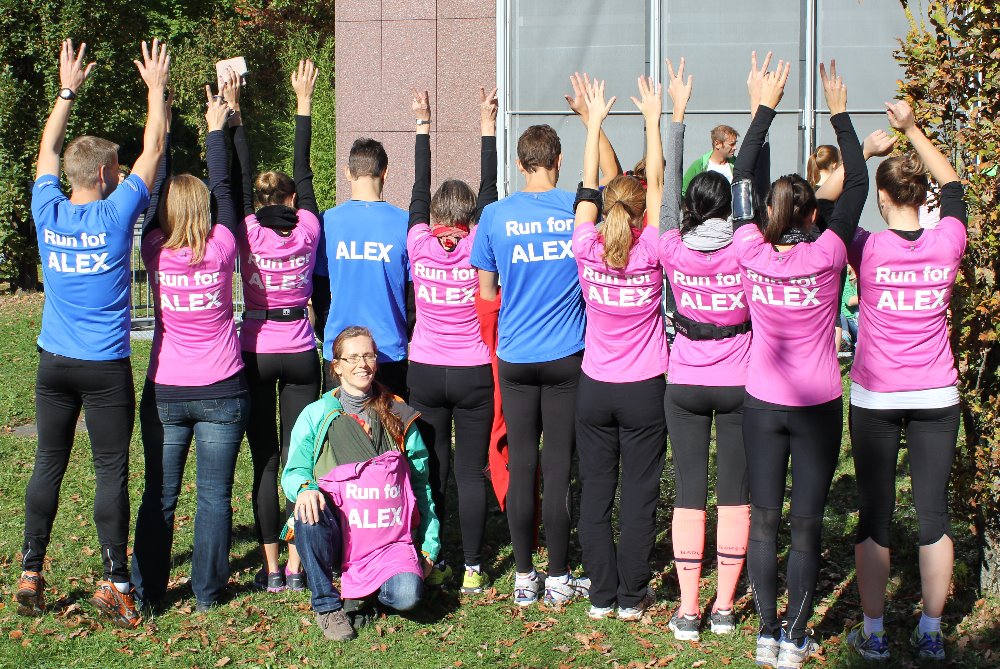 How can you support?
Through this page or app you can
easily make a donation using your credit card
. Equally valuable and effective to achieve this purpose is to
share the campaign with your family and friends
. Just make use of the links to the different social networks.
Big hug and thanks for your support!
Tony
TOBIUO EVENT & SPORT GmbH 
Organizer