Pal's Spinal Cord Injury Rehab Fund
On January 14th, 2020, Nicole Palladino was doing two of her favourite things - traveling and enjoying the outdoors - when her life changed forever.
Nicole was traveling in Costa Rica to celebrate completing her Bachelors in Civil Engineering from the University of Alberta and capping off her eligibility with the varsity Pandas soccer program. While adventuring on a pedal bike, she lost control and fell off a cliff, leaving her with a pulmonary contusion, a hemothorax and three broken vertebrae at the level of T7, T8 and L1. Nicole is now paralyzed from the mid-trunk down. 
Everyone's favourite redhead, Nicole is a 24-year old woman who radiates the utmost level of positivity. She is well known for her immense curiosity which has inspired her to travel across the world. Prior to her accident, Nicole lived a very active lifestyle, including an extremely successful varsity soccer career with both the University of Alberta and MacEwan University. Forever the outdoorsy woman, she loves hiking, camping, and adventuring wherever she goes. 
Nicole, otherwise known as Pal, is a strong, positive, and kind force that inspires everyone around her with her optimistic outlook on life. If you've met her once, she's probably already your Pal.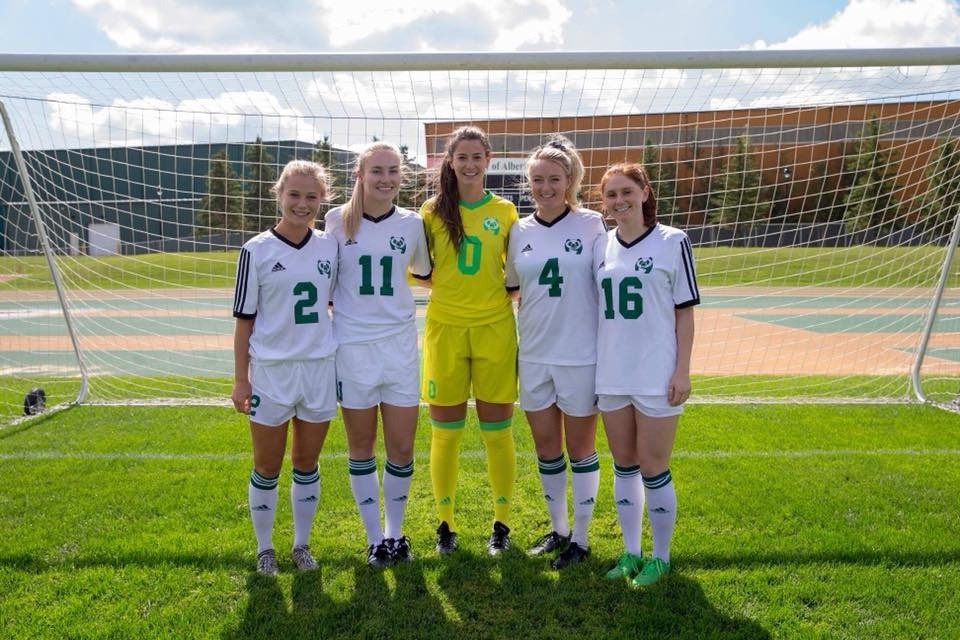 We have launched this campaign to support Nicole and her family during this tough time. These funds will be supporting her throughout her journey to recovery so that she can continue to be the shining light in the lives of everyone around her.
We will continue to update this page as more details unfold about Nicole's journey to recovery, including how donations will be used. 
Although Pal's mountain adventures are temporarily put on hold, we have no doubt that she will once again move mountains.



Please note that donations made through phone internet browsers are not working - try downloading the GoFundMe app or use a computer or laptop in order for your donation to go through. Thank you so much for your overwhelming support of Nicole during this journey!
Fundraising team (4)
Rebecca Reif 
Organizer
Raised $17,654 from 133 donations
Edmonton, AB
Rowan Lumb 
Team member
Raised $6,289 from 50 donations
Sapphire Jones 
Team member
Raised $4,873 from 38 donations