Some say, "bad things happen in threes". Well let us all hope and pray for the Downing family that their hardships are over! This local, involved, loving, giving family who have lived in Gold Key for over twenty years have had their share of bad!          On December 10th, while everyone else was preparing for the holidays, Rich was in the hospital fighting for his life! After going through two surgeries and having to use two different insurance companies (which mean two separate deductibles) he finally came "home" on January 21st.
           Although, it was not to his own home unfortunately. His home burned down to the ground on January 15th. Thankfully, nobody was in the home at the time. Rich's wife, Sue, was staying with him in the hospital and their daughter, Jillyn, and their six year old grandson, Javyn, and were staying with friends.            Some would say "this in itself is horrible" but it does not end there! Three days after being released
from the hospital, Rich received word that his position at work was no longer available . Sue also worked there for many years until an injury rendered her disabled. This family struggled on one income for years, and then went without an income for six weeks while Rich was hospitalized. Since Rich has been unemployed, there is no income at all, no house or personal items, and they still struggle with Rich's health. Rich is far from recovered and faces many more medical visits and tests.            I have witnessed over all the years of living in the area how much our community comes together as one and helps others selflessly, now is our time to shine once again! Remember every little bit helps and every dollar
counts!           A few years ago we all rallied for a wonderful lady who went through a horrific tragedy and my Quote for her, and it applies here as well was, "Things don't just " happen" to go wrong and break you down so you can end up hostile and give up. They "happen" to fracture you & then build you back up so you can soon become all that you were destined to be"!                                                     Lisa I.              We all love you Sue, Rich, Jillyn & lil Jayvn!! If anyone has any other fundraising ideas please contact either Lynn Gordon or Lisa Iribarren via facebook
message. Thank you!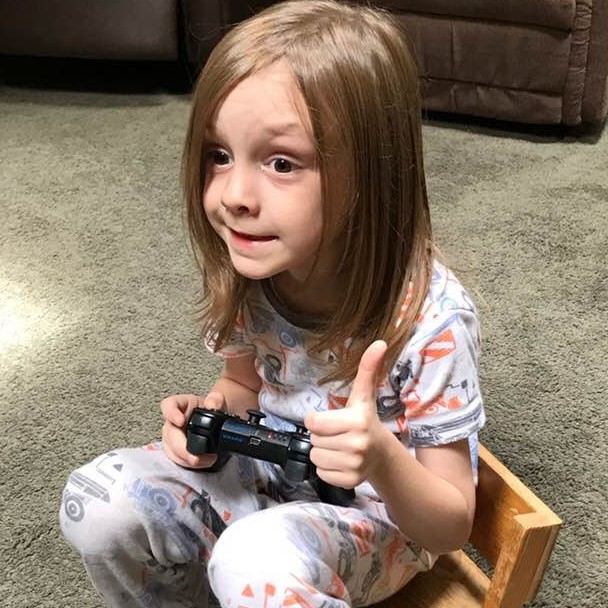 Some say, "bad things happen in threes". Well let us all hope and pray for the Downing family that their hardships are over! This local, involved, loving, giving family who have lived in Gold Key for over twenty years have had their share of bad!            On December 10th, while everyone else was preparing for the holidays, Rich was in the hospital fighting for his life! After going through two surgeries and having to use two different insurance companies (which mean two separate deductibles) he finally came "home" on January 21st. Although, it was not to his own home unfortunately. His home burned down to the ground on January 15th. Thankfully, nobody was in the home at the time. Rich's wife, Sue, was staying with him in the hospital and their daughter, Jillyn, and their six year old grandson, Javyn, and were staying with friends.
Some would say "this in itself is horrible" but it does not end there! Three days after being released from the hospital, Rich received word that his position at work was no longer available . Sue also worked there for many years until an injury rendered her disabled. This family struggled on one income for years, and then went without an income for six weeks while Rich was hospitalized. Since Rich has been unemployed, there is no income at all, no house or personal items, and they still struggle with Rich's health. Rich is far from recovered and faces many more medical visits and tests.               I have witnessed over all the years of living in the area how much our community comes together as one and helps others selflessly, now is our time to shine once again! Remember every little bit helps and every dollar counts!               A few years ago we all rallied for a wonderful lady who went through a horrific tragedy and my Quote for her, and it applies here as well was,
"Things don't just " happen" to go wrong and break you down so you can end up hostile and give up. They "happen" to fracture you & then build you back up so you can soon become all that you were destined to be"!                   Lisa I.             We all love you Sue, Rich, Jillyn & lil Jayvn!!
       If anyone has any other fundraising ideas please contact either Lynn Gordon or Lisa Iribarren via facebook message. Thank you!

Organizer and beneficiary
Lisa Iribarren
Organizer
Milford, PA