Teresa Bellino - 2 | Cancer - 0
Meet our beautiful friend, Teresa.
She is 31.
And she is battling cancer.
Again.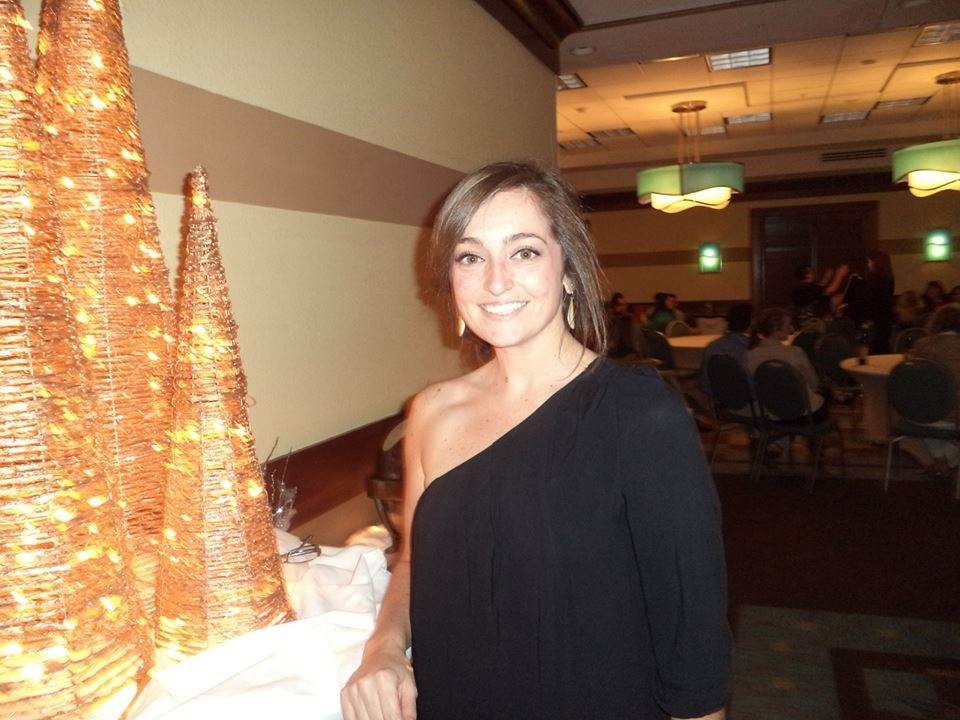 Her story is a long one of strength, courage, determination and fight. We appreciate your support and respect your time, thank you for taking a minute to get to know Teresa.   
Here is a not so brief timeline of her fight.
2006:
Teresa is first diagnosed with Stage 3B Melanoma at the age of 22. She underwent surgery and twelve months of intense immunotherapy (a type of chemotherapy).
Against odds, she beat the disease.
The first time.
Teresa – 1   |   Cancer – 0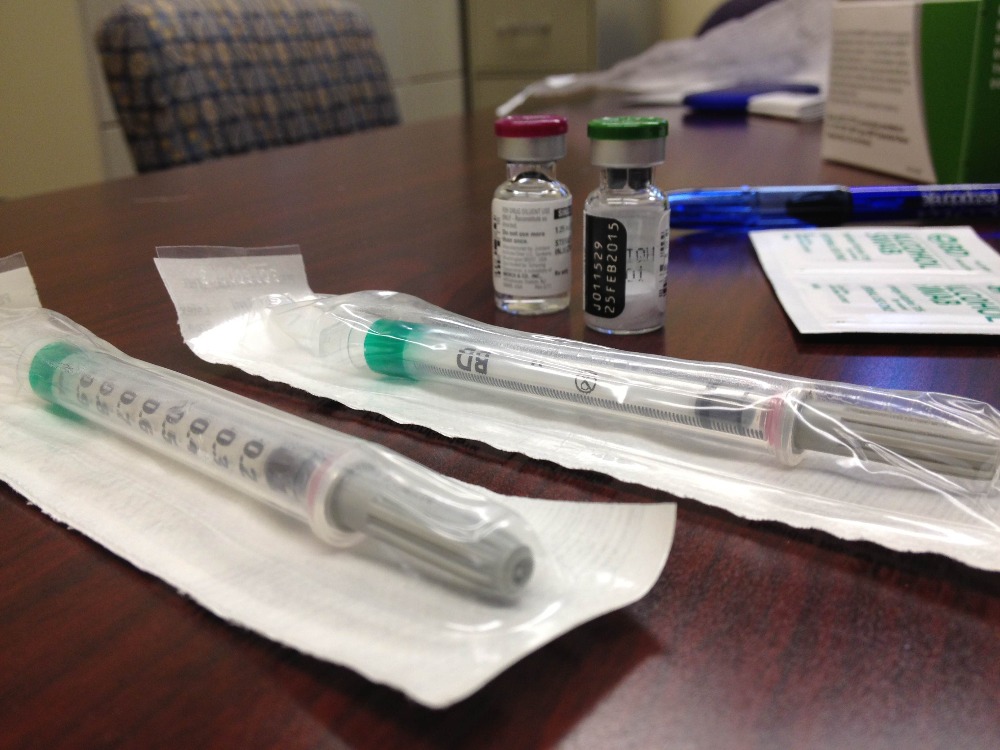 2009:
Teresa is told the cancer has returned and would go on to endure an invasive surgery to treat her recent Stage 2 diagnosis.
Round two goes to Teresa.
Teresa – 2   |   Cancer – 0
In the four cancer-free years that followed, she moved from her home in Ohio to start a life in Florida. She started a career in the education field, found love and enjoyed her twenties like other healthy women her age.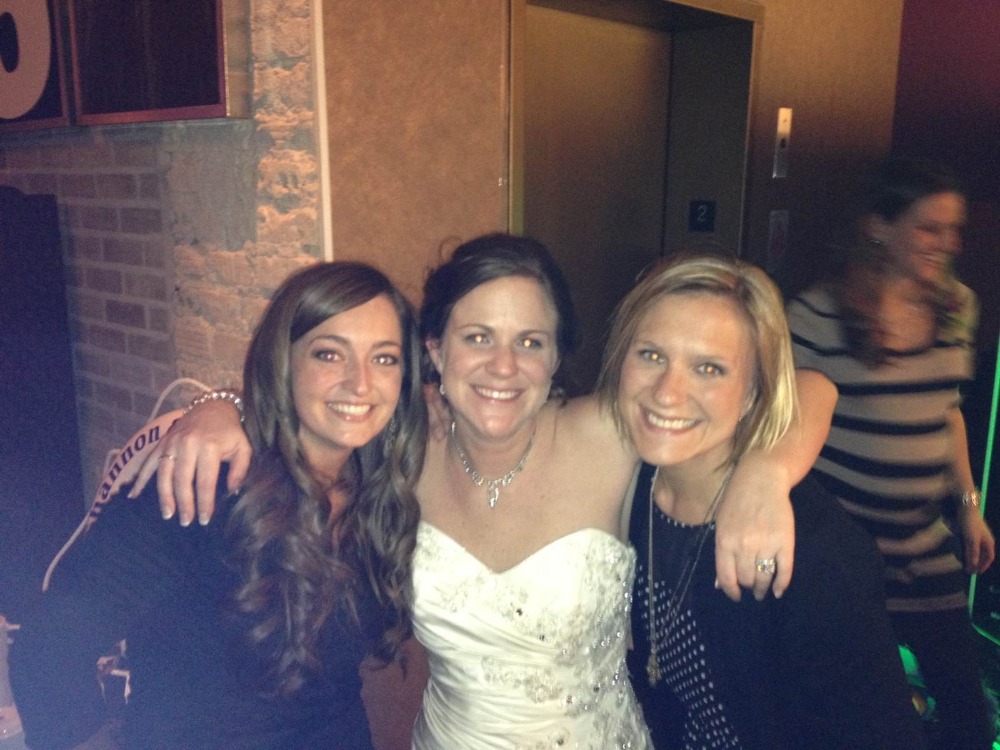 December 2013 to Present:
 A lemon-sized lump began growing in Teresa's chest and she again heard those three words:
"You have cancer."
  As with each time before, Teresa took the news with grace, humor, and few tears. 
"When they tell me those words, I just say, 'Okay... So what's the next step?' and I just do what they tell me to do.  There's no point in doing anything else because that doesn't help.  It doesn't make the cancer go away and it doesn't make anyone feel better. So you just do what you have to as soon as you can and you beat this stupid disease."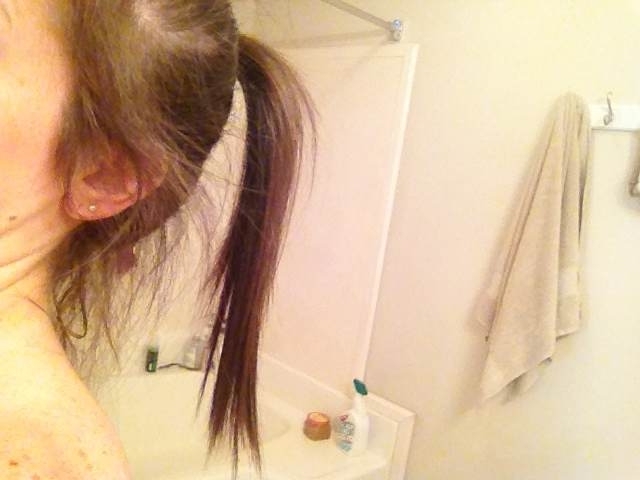 (She starts to lose her hair.)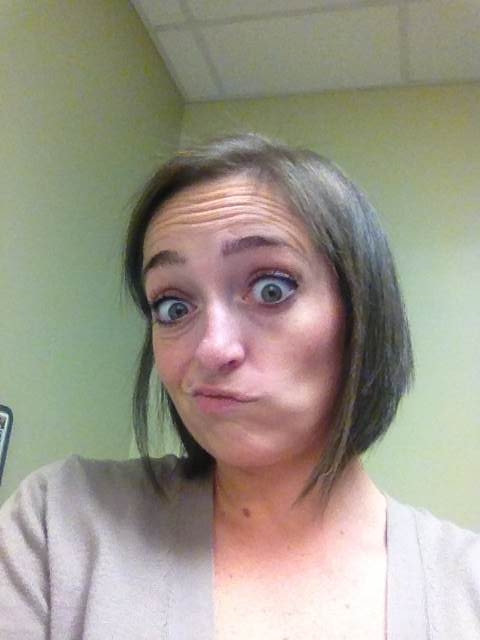 (And is not thrilled about the new cut...)
December 2013:
She underwent another high-risk surgery to remove a baseball-sized tumor growing just below her collarbone, the same place she had been cut open and stitched up
twice
before. She began "the Five Year Plan": Immunotherapy called Sylatron, a weekly self-administered injection. 
(That's a total of

276 shots

in five years)
.
February 2014:
She has five rounds of intense radiation to the tumor site.  The amount of radiation she was receiving at each session was equal to
three times
the typical dosage.
August 2014:
 The combination of immunotherapy drugs and radiation caused a series of strange side effects, including numbness of her mouth and nerve pain in her arms and legs that make it difficult to walk or write.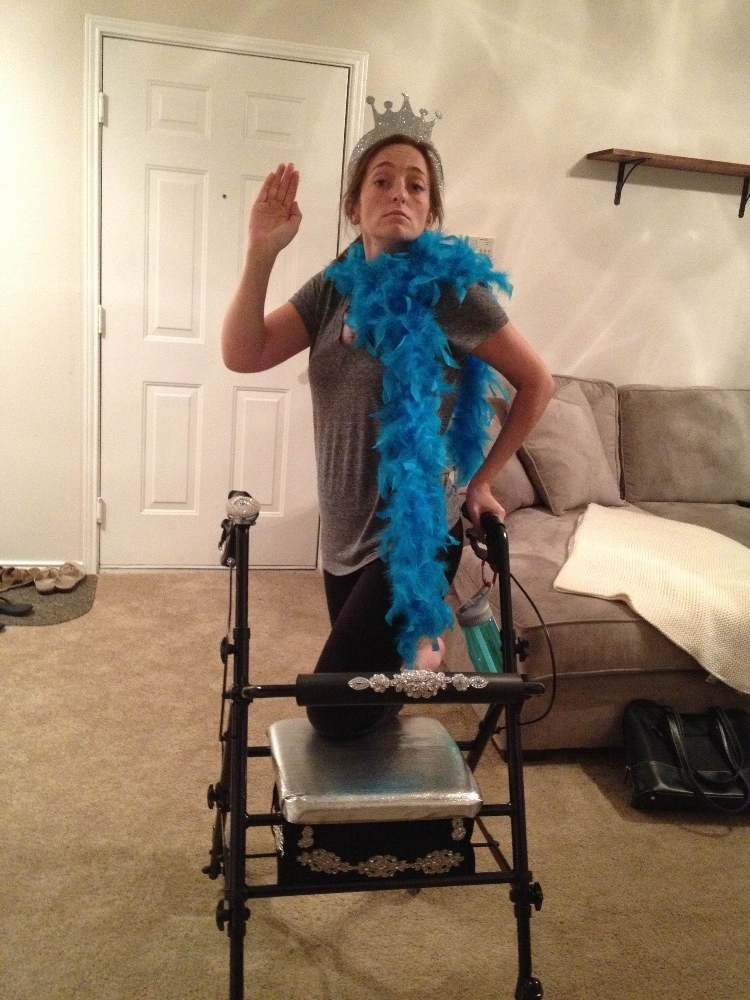 While focusing on her side effects and the pain they caused, Teresa's medical team missed signs that the treatment wasn't working.  After several rounds of x-rays, CT scans, and MRIs, she was finally sent for a PET scan that revealed a lump on her breastbone.  The scan revealed what everyone had feared:
the treatments were not working and her cancer had spread. 
Teresa was re-diagnosed with
Stage 4 Melanoma
, with tumors in her leg, hip, shoulder blade, and breastbone, along with multiple lesions on her liver.  Immediately, the treatment plan was adjusted and her oncologists were mostly concerned with "keeping her as comfortable as they could for now".  In less than two weeks, Teresa had a port surgically installed in her chest and began her new treatment for advanced stage, nonresectable, metastatic melanoma.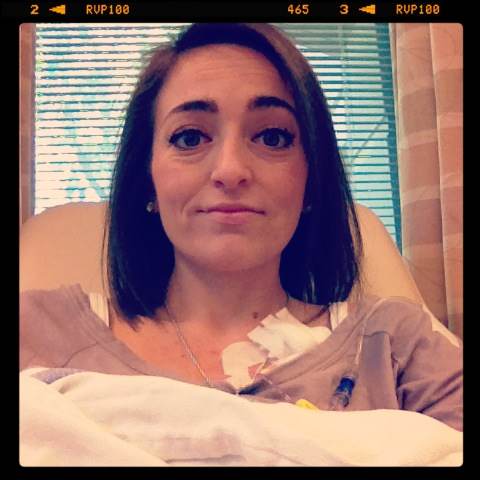 September 2014:
Her team was finally able to get her pain under control and she completed three weeks of intense radiation therapy at all four bone tumor sites to reduce the tumor growth as well as the pain they caused her.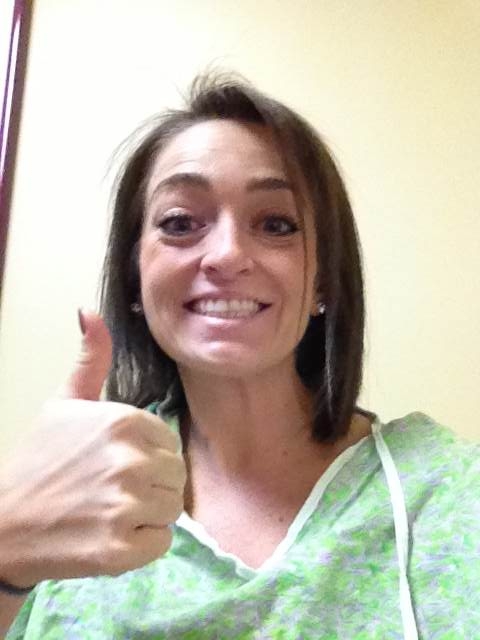 (Last radiation treatment, and her 31st Birthday.)
October 2014:
In order to finish her final rounds of infusion therapy, she is forced to leave a job that she loves, she is now on disability, focusing full time on beating the cancer, and the statistics, for the third time.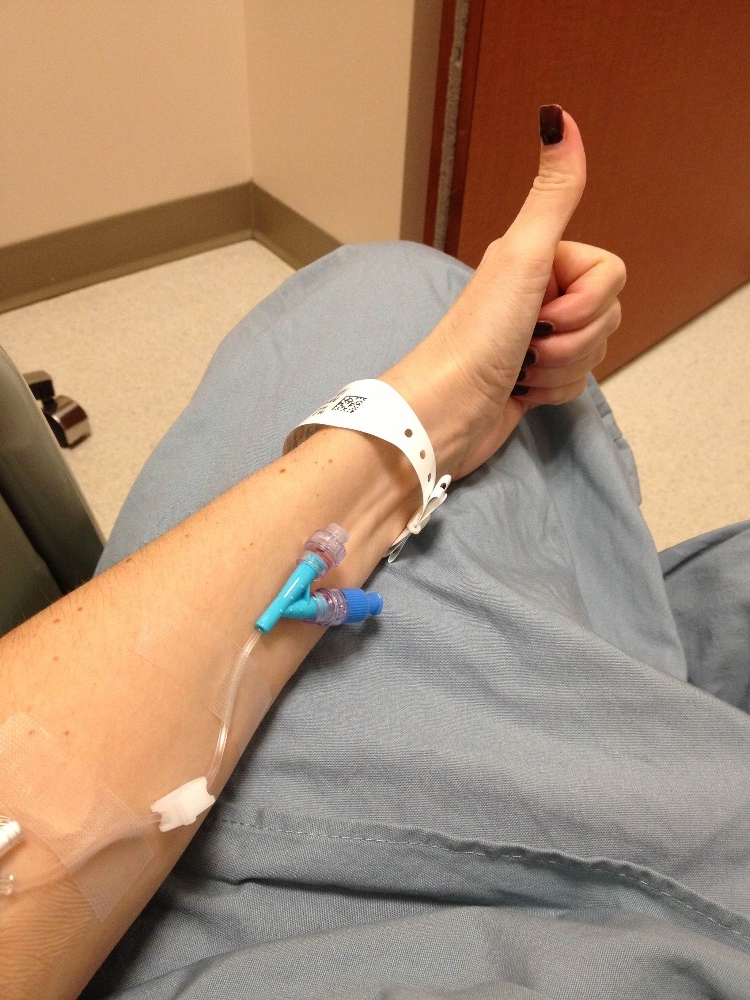 Despite the outlook, Teresa continues to be optimistic about her chances. She is working closely with her oncologists in Florida as well as a team of melanoma specialists at MD Anderson (MDACC) in Houston, TX.  This requires that she travel to and from Houston at least once every two months for maintenance scans and intense monitoring. Additionally, she has been advised by the team at MDACC to relocate to her home state of Ohio where her largest support system resides.  At this time, her journeys to Texas must continue, as will the continued costs that are incurred.
As of March 2, 2015 her employment has been terminated by her employer since she cannot provide them with a definite and "reasonable" return date.
As a result, she will lose her medical coverage, and in order to maintain her current plan her monthly medical insurance premium will increase to $909/month as of April 2015.
Many of you may not know, but once someone has been diagnosed with cancer, the chance that they will have to fight the battle more than once in their life is relatively high.  According to the Melanoma Foundation, one person dies every 61 minutes from melanoma. 
 Here are some of the immediate financial obligations Teresa will be facing:
·      Monthly dermatology appointments for full scans (because her current treatment can cause other skin cancers and skin conditions)
·      Regular testing in Houston every three months (paying out of pocket for the travel, lodging expenses, etc)
·      Visit her specialists every few weeks for ongoing check-ups
·      Office visits to have her port flushed every month
·      Physical therapy for her arm
·      PET scans every 3-4 months
This is just a sampling of the office visits, copays, expensive monthly prescriptions (five scripts including one pain medication that costs $26,000/month).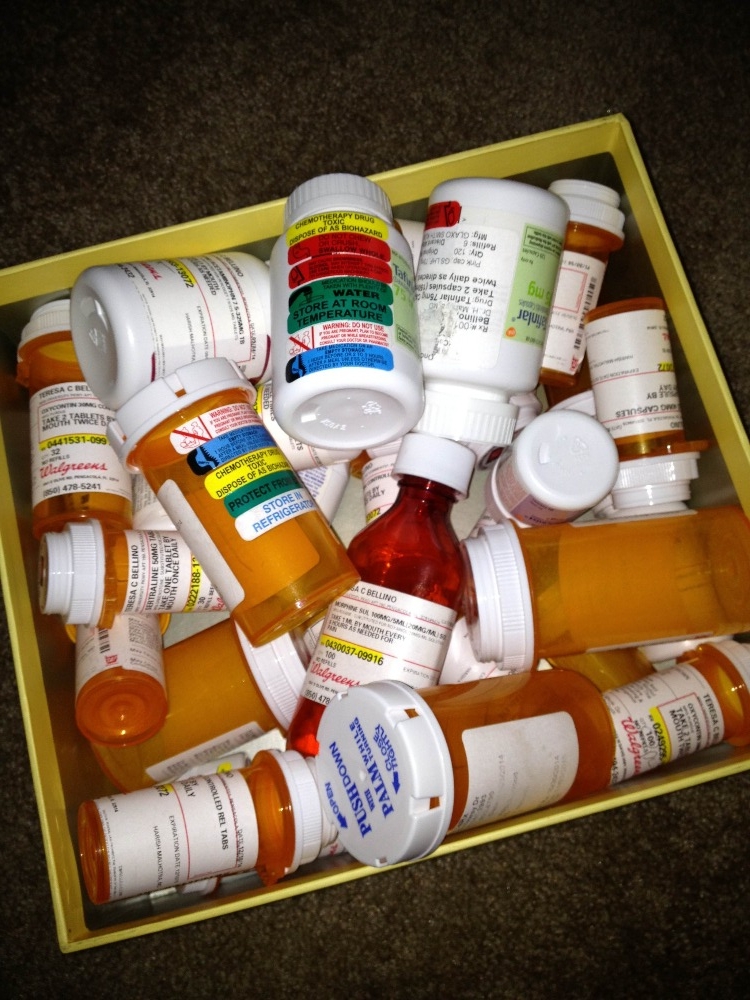 Despite all she has been through, the odds do not bring her down.  In fact, they might just give her the determination that she uses to fight this disease.  In her nine-year journey with Cancer, Teresa has never asked for sympathy, pity, or help from anyone.
Teresa is a fighter.
If you ask her, she will tell you that cancer is an inconvenience in her life. It rears its head at random and inopportune times, has forced common and attainable life goals to the back burner, and it periodically livens up the mundane life the rest of us take for granted. And on the bright side, no one judges her for taking a nap any time she wants.
Thank you for your time, and your support. Please help us to help Teresa move back to her family in Ohio, pay for the medical care she requires and finally defeat the disease that has already robbed her of far too much of her very young life. 
God bless.
Become the first supporter
Your donation matters
Organizer
Teresa Bellino
Organizer
Pensacola, FL