Meet Jeremy "JJ" Wilger, a 5-year old boy who contracted a strain of the Enterovirus Disease in late July-2016, and continues today to battle the effects of this deadly disease.  The Enterovirus Disease caused JJ to develop Transverse Myelitis which is a neurological disorder caused by inflammation of the spinal cord which currently has no immediate cure.  This inflammation was found in JJ's Brain, and between C1 to C5 of his Spinal Cord which greatly affected his Respiratory System, and has left him paralyzed from his neck, to his waist, and both arms.
Over the past 4 weeks, JJ has had his lungs collapse which led to Tracheostomy Surgery and soon after, another surgery to embed a feeding tube directly in his stomach.  While JJ remained in the hospital, he contracted an infection affecting his stomach and small intestine. 
On August 25th, JJ celebrated his 5th Birthday which was also greatly celebrated by his families, and the entire floor of Medical Staff treating him. However; instead of going to Disneyland, as was promised 3 months ago, JJ was transferred to a Children's Medical Center that will focus on his rehabilitation.  Physical and Speech Therapies are now continuous. Getting JJ to learn to breath on his own is key to his recovery, which no one can predict, but we all hope for.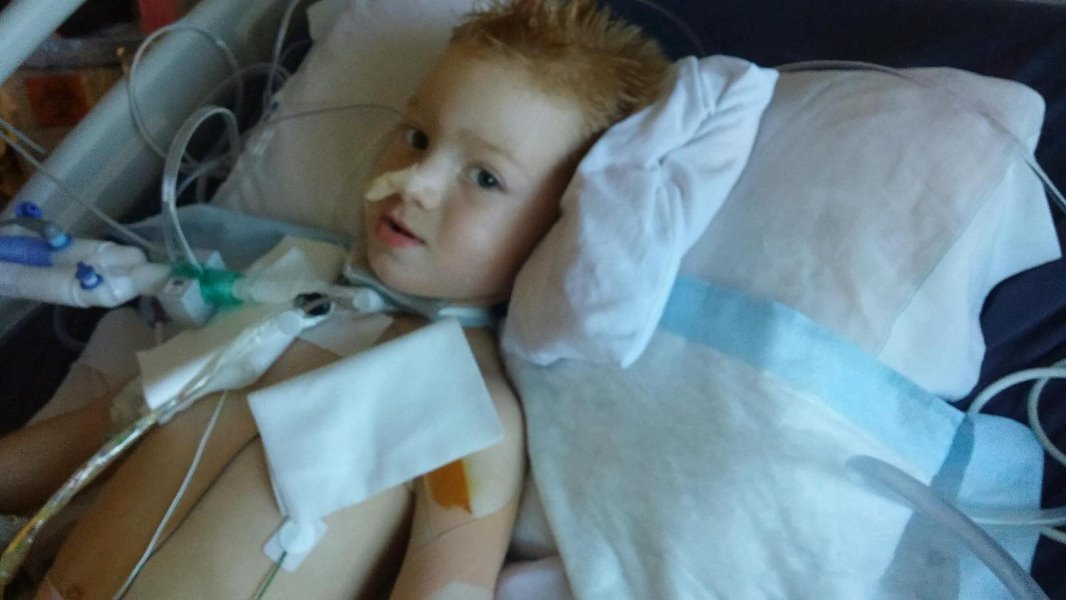 Why this 'GoFundMe' was started? 
To live in Orange County, California, a young couple must both work to make ends meet.  A few weeks prior to JJ contracting the Enterovirus Disease, his mother, Vanessa Wilger, resigned from her job from the corporate world to take a position at a family-ran business.  Her last week of employment, JJ was taken to the Emergency Room where all this started. Since she resigned, offered State and Federal Benefits are scarce.  Although JJ's Father has adequate Medical Coverage, we all know Insurance doesn't cover everything.  After discussing with Medical Facilities, Team of Doctors, and their Insurance Company regarding JJ's Extended Support, we have set a Goal of $30,000 to support JJ and his family through their tough times.  A Saving Account has been setup under JJ's name where all donations collected will go to pay Medical Bills, and purchase equipment (Wheelchair, Portable Ventilator, etc.) JJ will need once he is moved from the Rehabilitation Center to home.  When JJ fully recovers (one can only hope and pray), any donations left will be donated on JJ's behalf of the non-profit foundation, Transverse Myelitis Association (TMA). Any donation, no matter how small is greatly appreciated. –Thank you