I had the pleasure of meeting my now good friends, Janice and Thomas a little over a year ago through my husband's job. At the time as many of you know Janice was battling Hodgkins Lymphoma, going through chemotherapy and radiation hoping to get rid of the awful disease taking over her life.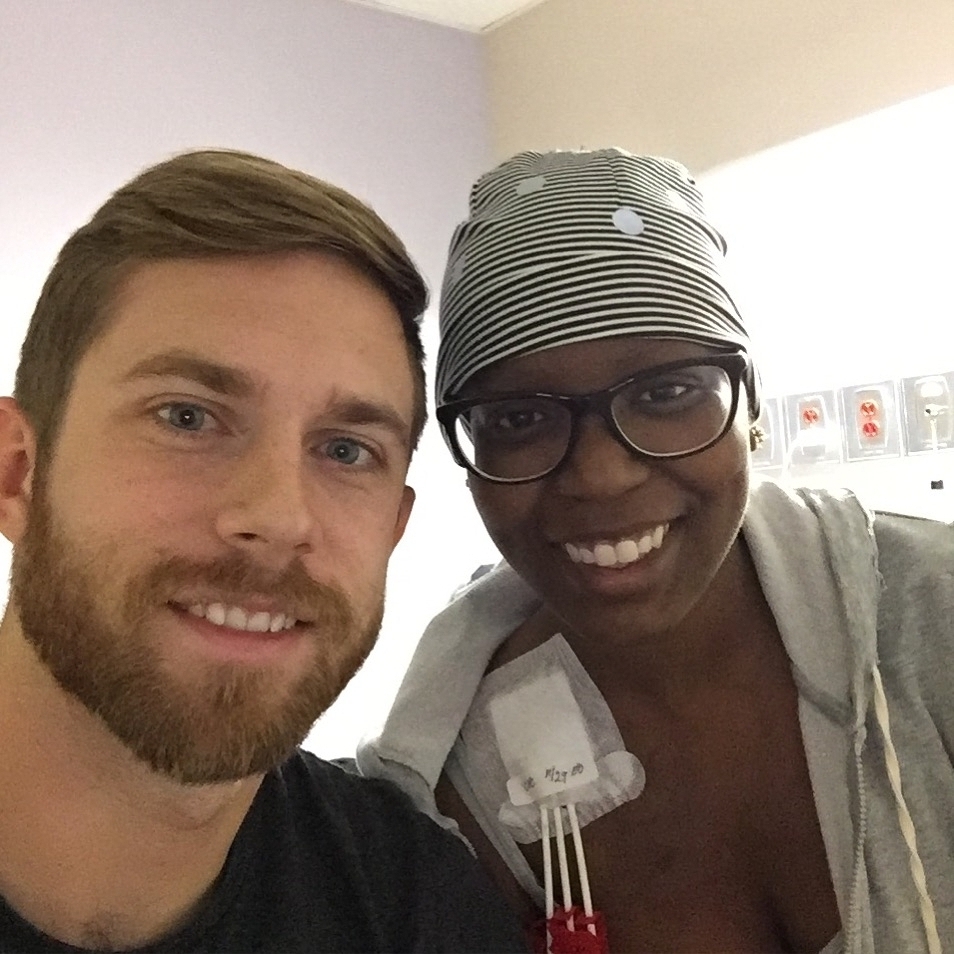 At the same time the worse thing a person can go through was happening she managed to get her masters degree and continue working.  What was supposed to rid her of the cancer did not work and they later found out that the tumor in her chest had not shrunk but doubled in size. Janice was told she had  Refractory Hodgkin's Lymphoma meaning the cancer was not responding to primary treatments. Once again life was turned upside down. They had to make arrangements to get treatment and a stem cell transplant at MD Anderson in Houston, TX.   The entire time I have known this amazing couple they have been nothing but positive and optimistic about everything they have been through. Turning a negative into a positive with learning the ins and outs of eating healthy and getting into the gym. I have never seen any two people more positive. Neither ask for anything and have not once complained about the cards they were dealt and sacrifices that had to be made along the way. Janice has now received her stem cell transplant, but doctors say it could take up to a year for her full recovery. She is now dealing with many side effects, including mucocitis, which makes it hard for her to eat, and chemo burns that cover 100% of her body, which will prevent her from being able to return to work.
They are currently still in Houston waiting for Janice to get well enough to be medically released so they can go back home to Florida. It is going to be a long journey for both when they get back home, so I wanted to create this account to help them both with the journey ahead. Thank you all for supporting Janice and Thomas, I know it is greatly appreciated.