Hello fellow Pet Lovers- My name is Jennifer Sonneman and this handsome love-bug is Tango.
He is a 9 year old German Shepherd who has captured everyone's heart that meets him. He has grown up alongside my 5 boys, and now closely watches my 2 grand babies.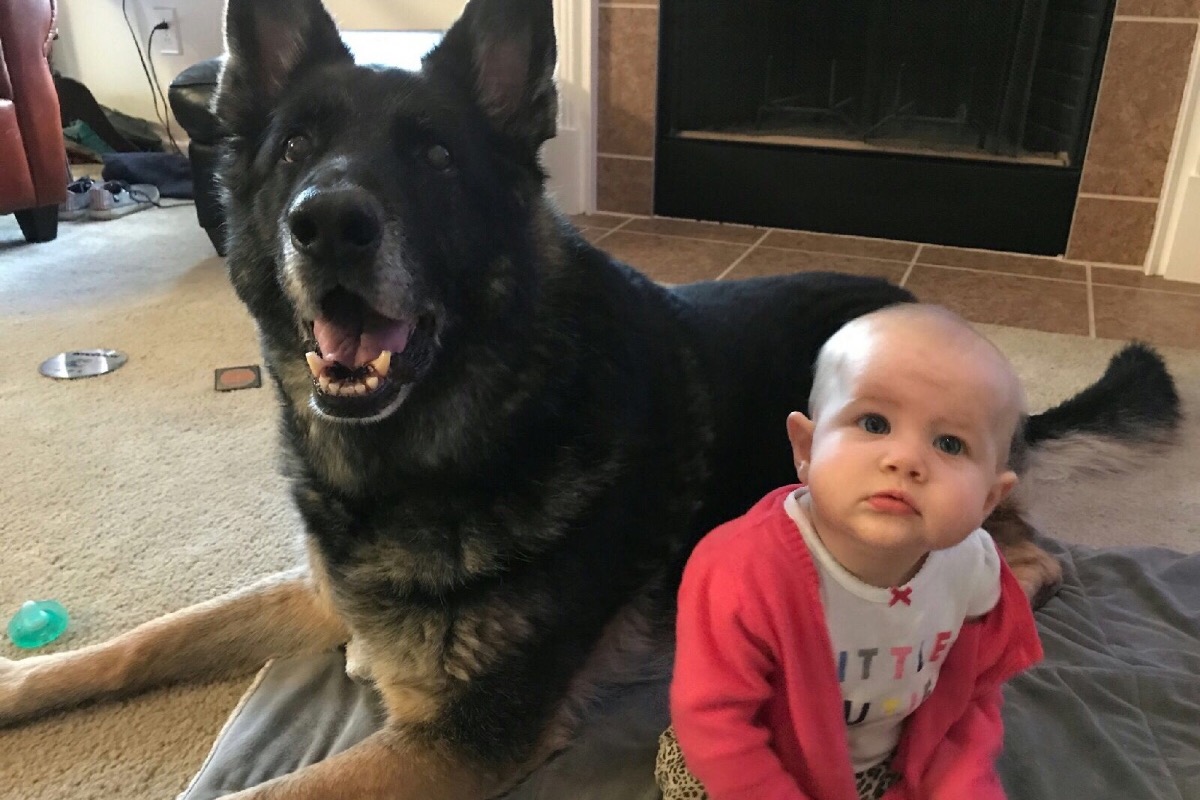 Last month after a visit to the vet because he started limping on his back leg, our world was shaken when we were given a diagnosis of a Osteosarcoma. A bone cancer in his hind leg. We then visited an oncologist and were told the cancer was localized in his knee joint and that amputation would be needed. In the last few weeks, Tango has managed to learn to walk a little bit on 3 legs, while keeping his effected leg tucked up off the ground, as he can't bear any weight on it.
At this point we have spent $1100 on initial exams, anesthesia for x-rays, blood work to see if the cancer had spread anywhere else and pain medication to keep him comfortable in the mean time while getting some financial help to continue with his care. The next step in Tango's treatment plan is a biopsy and ultrasound in order to prepare him for the amputation. The estimate for that is $1410.06-with the estimated range for amputation surgery being $3-4000. His aftercare will entail four rounds of chemotherapy and blood work each time. We can't even begin to tell you what a huge part Tango is to our family. We miss having him running around with my kids and grandkids and being his normal active, loving, playful self. Any donations towards helping restore Tango in our family would be so very much appreciated and even if you're unable to donate, we understand, but please help us spread Tangos need and love by sharing this with your friends and family, or just simply whisper a little prayer for our buddy. Thank You-The Sonneman Family
Organizer
Andrew Sonneman
Organizer
Noblesville, IN