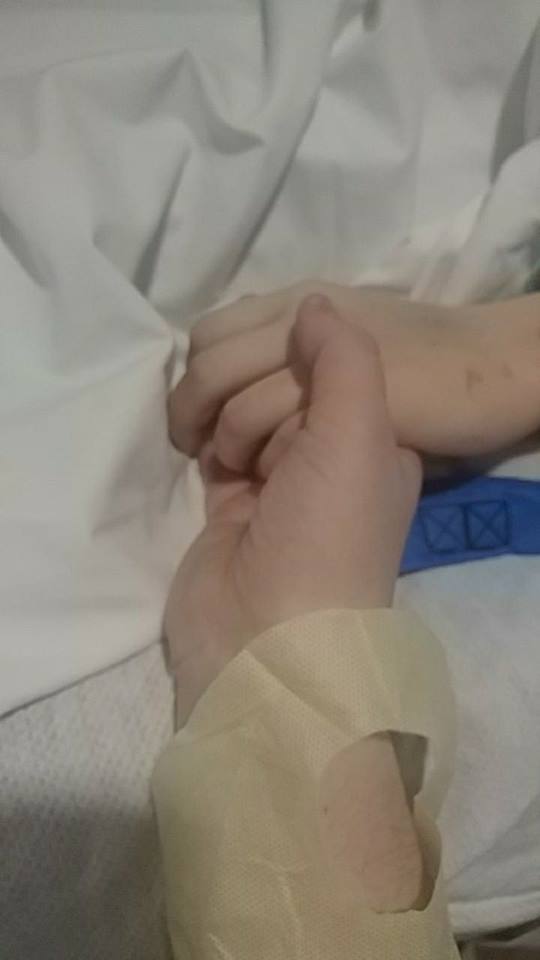 This gofundme account has been started for Sydney Massie and her parents to help offset some of their expenses.  Sydney has been in the PICU at CHKD since Jan 5th and her parents have not left her side causing them to miss work and incur additional expenses. Please consider donating to help them out. Anything donated will be greatly appreciated.
Sydney was feeling very sick with a sore throat and on Jan 5 her dad brought her to Urgent Care thinking she had strep throat. After blood work was completed she was advised to go directly to the closest hospital. Upon admission to the Emergency Room it was determined her hemoglobin count was only 4 and her platelet count was 12!
They doctors at Virginia Beach General had her transferred to CHKD in Norfolk. The doctors started her immediately on blood and platelet transfusions. Upon arrival at CHKD she had all new labs drawn and admitted to a room to stay. The next morning her doctor advised us that she has HR-ALL Leukemia. Over the next 2 days she continued to decline. On Monday her airway closed and she was rushed to the ICU where she was intubated, put on the ventilator and rushed to the OR so doctors could get a good look at her airway. They got specimens and grew them in the lab and determined that she had a MRSA infection which was making her very ill.  After finding an antibiotic to use her infection was gone the following week after doing another bronchoscopy.  During this ordeal she started treatments for the Leukemia and her kidneys and liver have not reacted well to the chemo treatments so she had to be placed on continuous dialysis. 
Sydney currently is still intubated in the ICU but will hopefully be extubated and woken up this week. 
Sydney will continue the chemo treatments and have new labs drawn around Feb 9 to determine her next treatment options. 
Everyone is shocked at her diagnosis. There has been an outpouring of prayers, love and support for her family. The family is keeping friends and family apprised of her condition and updates on the following Facebook page. 
https://www.facebook.com/Friends-Of-Sydney-Massie-Health-Update-Page-379033035857846/

Organizer and beneficiary
Shannon Snyder 
Organizer
Virginia Beach, VA