Steve Burrough 2017 Medical Costs
Dear Friends & Family of Coach Steve Burrough:
For those of you who know Coach Steve Burrough, you know that he has been struggling with severe medical issues for a couple of years.  The Burrough family is active in their Birmingham,  AL community and are very dear friends of mine.   Steve teaches at the high school level and is a highly respected wrestling coach.  A detailed version of Steve's journey can be read on our previous post from last year.  
He and his wife are preparing to leave for their 5th trip to the Mayo Clinic in Rochester, MN and we greatly appreciate for all the prayers,  support,  and financial assistance to date.   During this upcoming trip, he is scheduled to see 6 specialists.  These visits will include tests, MRIs, a PET scan, and blood work.    
You can visit our original post for a detailed description of Steve's medical challenges but here's a "quick" summary from the past 2 years: In addition to a diagnosis of a rare form of NeuroSarcoidosis and Pulmonary Sarcoidosis, he also has one paralyzed vocal cord and doctors are considering another surgery for an artificial vocal cord.  For the past two years, Steve has suffered with a constant severe cough, extreme fatigue, and nausea almost daily.   He has endured 3 surgeries on his paralyzed vocal cord; including one to remove a mass and one for an abscess near his spine.   In the past two years, he has trekked to the Mayo Clinic four times.  Most recently, the doctors have chosen an oral treatment but because Steve has a rare form of these diseases, doctors are still NOT 100% sure of the diagnosis and treatments are experimental to see IF they work. He is currently on their 3rd attempt.  If the doctors are on the correct path with diagnosis and treatment, they anticipate Steve's road to remission will be long-suffering; possibly two or three more years.  The long journey will include more medication, as well as many more appointments, tests and trips to Mayo Clinic.  We continue to hold hope and diligently pray for remission of the diseases. 
    (Coach Burrough after severe weight loss)
Coach Burrough has fought to be resilient against his illnesses.  He is one of the strongest men I know.  He is a dedicated teacher and wrestling coach.  He leads by example in showing his students and wrestling team that he is a fighter, not a quitter, and he shows up day after day to teach and coach no matter the daily struggle.  He is a leader, a team player, and even through his challenges, he has not waivered or let his students and team down.  He has not missed any practices or coaching events with his team during his illness. 
The family has tried to be very independent and private about Steve's illness, but as his condition worsened, the expenses to seek answers and treatment became too great for them to handle on their our own.  In addition to the expense of daily medications, each trip to the Mayo Clinic in Rochester, MN costs approximately $5,000.  The donations previously received from the original GoFundMe account helped pay for the 4 trips in 2016 and for the mounting medical bills.  As Steve and his wife prepare to leave for their 5th trip to the Mayo Clinic, they know they will be facing new expenses. 
Our hope with this new posting is to help alleviate some of the financial strain that accompanies all these challenges
.  The family is so very appreciative for the family, friends, acquaintances and strangers who have offered supported in the past.  They would like to again thank everyone who has supported them with prayers, monetary donations for the trips to the Mayo Clinic and  toward his medical bills, and for the friends and family helping care for their children when we they have to travel to Minnesota.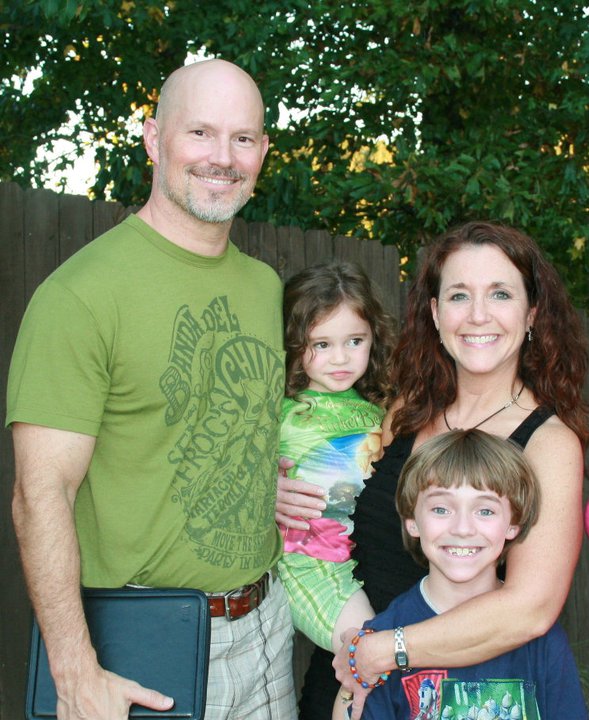 (Steve and family - in healthier times)
Any financial support received now will be used for this scheduled trip in July and for a future trip

.
  The money will go straight to them.   Please consider making a donation to help Coach Burrough and his family. 
Thank you on behalf of the Burrough family.   
~ Myra Rosenfeld (friend)
Organizer and beneficiary