SOS Save Our Shop : SIFTED
To family and friends, and all the wonderful people I have met through the shop, SIFTED has been my dream ever since I could remember. For those of you who I don't know, my name is Aileen Telesforo and I own a wonderful shop named SIFTED! We are now in danger of closing. Business has been pretty slow and even when I think it may be okay, it hasn't been enough to keep us afloat.  This is pretty much my last resort.
We offer custom sewing/ alterations and vintage clothing/accessories and antiques! When we found the location, it was a complete empty shell to which I shopped around for the best prices (considering timeline) to do the construction and interior design of it. I am very pleased with the outcome of the work that was put into it. Thank you to everyone at Aldgate and Jorge and Paul for doing such an amazing job.
I learned how to hand stitch and naturally graduated to a domestic machine in Elementary school.  Ever since then I have not wanted to stop. I have hussled since my Catholic high school days where I would hem friend's pants and most importantly kilts lol. On the occasion I would make custom made dresses and school pants for people. I would also sew for myself. I attended Seneca College for Fashion Arts and graduated in 2001. Nope, I'm not as young as everyone thinks lol! After graduating, I had a series of jobs I didn't particularly like or fit into, and on the side I was always doing something (selling on eBay, making tshirts, taking on Bridesmaids dresses where one bridal season I took on 5 weddings or so which was about 30 dresses while having a full time job), back then I didn't have a cutting table so the floor was my best friend. I was also still taking on alterations and random projects like wedding cards and commercial chalkboard art.
Fast forward to now, I am a single mom with three wonderful children and a business located in Scarborough that has been open for 16 months now. There is so much to be taken care of that I have been trying to do all on my own. Even before we could even open (during the time we were trying to secure a location), much of my money was spent on lawyers for a business issue that shouldn't even have happened. Seems the universe will throw things at you to try and test how much you are willing to go and fight for your dream. Believe me, none of it was easy. It never has been. Since the beginning I have realized I need help. Major help to sustain the business and to help grow it. I have since been opening my doors on days that I am usually closed especially on days where I don't even make one sale in hopes that someone will come.  I have also been having Pop-Up shops whenever possible.  For pop-ups, I invite other vendors (at no cost to them) to share the space with us and build a community to network with.   I love to try and support other small businesses as much as possible!  
We rely heavily on social media for advertising and honestly are drowning in debt from the interest alone and now only spending on what is necessary (rent, bills, etc.), but we are struggling to make ends meet. I have put all that I could into the business and there are some top things I would like to get done, but with growing alterations jobs, my hands are literally tied. I have already announced to my email list if something cannot be done soon, I will have to close the shop. This is something I do not want to do.
The area of Scarborough needs a place like SIFTED to come to as all the really great vintage shops are all downtown. Not everyone has the time or means to get down there whenever they wish. Some kids are not even allowed to go downtown yet so they only have the mall or thrift shops to go to. This is why I opened up in Scarborough. Besides the four years I lived downtown, my entire existence has been SCARBOROUGH. There was never a cool place like SIFTED for me to come to growing up. All I've ever known has been malls, garage sales and thrift shops with my parents. I also opened up in Scarborough to be close to home. Sometimes there are emergencies and I have to be able to get there quickly. It wouldn't make sense for me to relocate at this point.
I would like to be able to hire people and provide jobs for people in the community who need it. Many people have already sent in their resumes, but again there is no point of interviewing people and wasting their time if there is no money in the bank. I feel guilty even asking my family and friends to help out. Endless thank you's to my wonderful family and friends who have been doing more than their fair share since day one. I really couldn't have done it without you all.
SIFTED does the legwork and cleaning for you. We wash/dryclean all our items before selling them except our leather and fur as the cost is much to high. In my eyes and many of my clients, there is no place like SIFTED.
Besides God and my children, this is the one thing that really keeps me going. My ambition in elementary school was to have a store of my own with friends (it's printed in our yearbook!) and I am so fortunate to be living my dream!  I have invested so much time and money into it, it would be a waste to not even try to save it. But we are in trouble. No one can even see the shop as our name is not even on the plaza sign due to the high costs. Our unit is not facing the street, and no one notices the shop as they never expect a vintage shop in Scarborough. We are the first vintage clothing boutique in Scarborough.
Crowd funding honestly feels like my only option. I have exhausted all other options believe me! I am trying my best to keep SIFTED alive. No one wants me to see me close. Everyone knows I have spent countless hours to bring this to life.  I have invested pretty much my life savings and I honestly would need more than my goal, but let's try to make this at the very least so we can get the following:
1) Plaza main signage on the west pylon. This is time sensitive as materials won't be pliable after December (when the temperature drops). I am not just paying for the sign itself, but that sign also comes with a fee to management to keep it lit, etc. Everything has a cost.
2) Help with ever-growing bills and account fees
3) a major flyering campaign - simply to get the word out in the community more, flyering in the past for us was not very successful so will try a different approach. Also some online advertising and advertising in general...
4) Storefront photos- the entire plaza has tinted windows. This is something that has been very detrimental to business. Many people walking in have told me they weren't even sure if we were open. Also want to invest in a storefront neon "OPEN" sign.
5)Help pay for lingering costs, ie. store bags - are a small cost but I am honestly being tight with the money right now as we seem to get hit with surprise costs now and then. I am recycling bags right now to which I apologize. We are not even equipped with proper bags or hangers for when people get alterations. I was recycling what we'd get back from the cleaners. We are all about recycling anyway. Any bags I do eventually purchase for the shop would be made from recycled materials or recyclable ONLY.
6) Pay some bills and be able to get a worker's account and start hiring some people so that business can run as it should. Even with subsidized pay for wages from government agencies, the business still needs to pay out of their own pocket first before getting re-imbursed. Honestly I have almost completely broken down from all the exhaustion and stress. It is too much for one person to handle, but I have faith it will work out!
7) Online shop! We are up at www.sifted.ca but we are not live (checkout is currently not available). I would like to be able to hire people to help me work on this! Posting items and inventory takes more time than we all know or allot time for.
8) Promise to send out thank you packages to all contributors because your support would mean the world. Endless thank you's in advance.
*Make no mistake, I keep my personal and business accounts separate. There is no money on either end. Maybe TMI, but All monies donated will be going towards the business only. Thank you to my family and friends (my parents especially) who have been trying their best to help me and my kids with everything (especially financially). Endless love and thanks always.
These are the pressing tasks that definitely need attention. At times I refer as "we" because it's not only me in this. It's all of us, family and friends, the entire community. We really are one. Since we opened the doors on July 3rd, 2016 that's when I felt this the most. I don't expect everyone to contribute, I don't even expect anyone to, but I have to try to Save Our Shop.  Every little bit helps!  Thank you to all the regulars who shop with us and even who just stop by to say hello and offer words of encouragement. It means so much. Even if you are unable to contribute, it would be awesome if you can tell a neighbour we exist or if you could share a review of our business (hoping it's a positive one!), please check us out on Google and leave a review, we'd be happy to hear from you! I have also have had people wondering about volunteering but it is hard to organize while you are running a shop and would have to call/message people. For those who would like to volunteer I urge you to call in the shop directly or drop an email as to when you would be available so a schedule can be made and I can organize what work to give you. This would be the best way. I appreciate you!
It is very hard to create a living for yourself these days especially when everyone goes to the mall and goes for what's trending, but thank you to those who recognize that being original when it comes to style and helping to recycle the planet really does wonders for the future of entrepreneurship and the planet/living in general. Vintage shopping is sometimes an investment and everyone does realize they don't make things like they used to. It's not throw away fashion, vintage items truly last a lifetime as things were made to last back then. Still to this day, some do practice the old way of constructing garments, even though the materials are not the same.
The shop is still currently on Buy One Get One Free (Save Our Shop sale) as we are overstocked. Our summer closet is two items for $30 and our bin sections are one item for $7, two items for $10 or 5 items for $20. There is something for everyone at SIFTED. Alterations start at $8.99+ and Custom clothing starts at $60+. Please call for hours and/or appointments. For your convenience, appointments are available 7 days a week. We have more events planned as well as ideas to grow the business. Thank you for your time in reading this. Have a great day and endless thanks to those who can offer support. We really appreciate it! Let's try and keep SIFTED alive!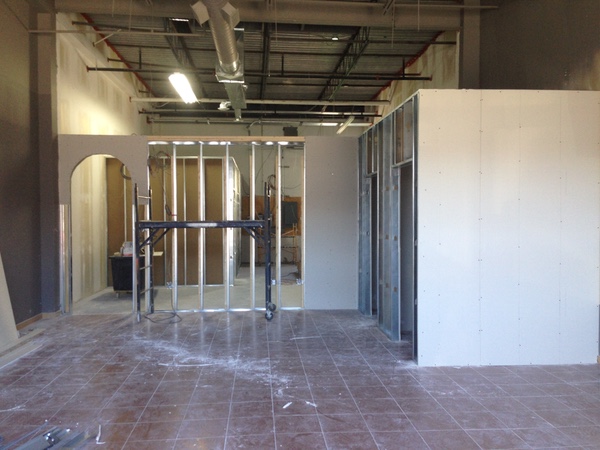 Organizer
#1 fundraising platform

More people start fundraisers on GoFundMe than on any other platform. Learn more

GoFundMe Guarantee

In the rare case something isn't right, we will work with you to determine if misuse occurred. Learn more

Expert advice, 24/7

Contact us with your questions and we'll answer, day or night. Learn more