"When I'm working [on motorcycles] my mind is free."

There's one word we can all agree on when it comes to Sophie: badass. And that gives all of us the confidence to know that Sophie will recover from a serious motorcycle accident that took place on Wednesday, April 24th.  
Sophie stands out, both professionally and personally.

Professionally, she's a woman in a very male-dominated profession—and kicking ass at it. Her eagerness and enthusiasm to learn as much as she can about motorcycle mechanics has gained her respect and admiration from everyone she encounters.
Her moto family at Tobacco Road Harley & Triumph is proud to have her and recently supported her in teaching free basic motorcycle maintenance courses to other women in the area. Sophie's passion and work are building the foundation for a strong, confident, and growing community of women riders.
Sophie is also known in the motorcycle racing community. She builds, modifies, and races her own drag bike.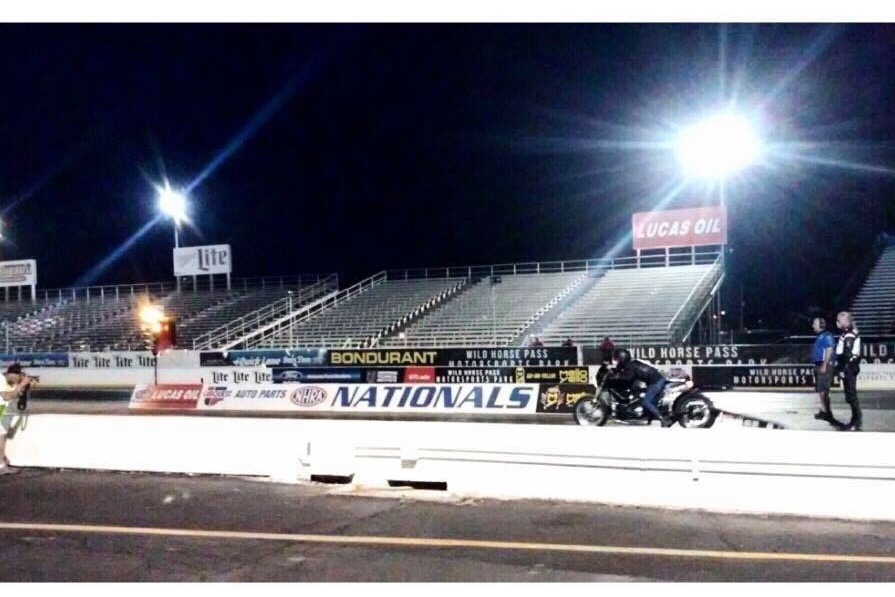 She stands out personally because Sophie considers everyone she meets a friend worth caring about.

Sophie was in a medically-induced coma at a hospital in North Carolina, she is making slow progress and is now aware of her surroundings. We will provide updates via her family when possible.

Funds raised will go directly to Sophie's medical expenses (first her $5K deductible) any additional funds will go towards longer term recovery. We're grateful for all of you who are helping Sophie get back on her feet, back in her mechanic bay, and back to kicking ass.