Sewing for a Better Tomorrow
Sandhill Village. This rural community of 4,500 people, located approximately 25 kilometres from Belize City, has a lovely name, doesn't it? It sounds . . . well, simply idyllic.
Unfortunately, it's not. In fact, the country of Belize, known for its stunning beaches, gorgeous cayes, and luxurious resorts, is far more idyllic for visitors than it is for most of its residents. Beneath the touristy glitz is a country where just over 40% of its residents live below the poverty level.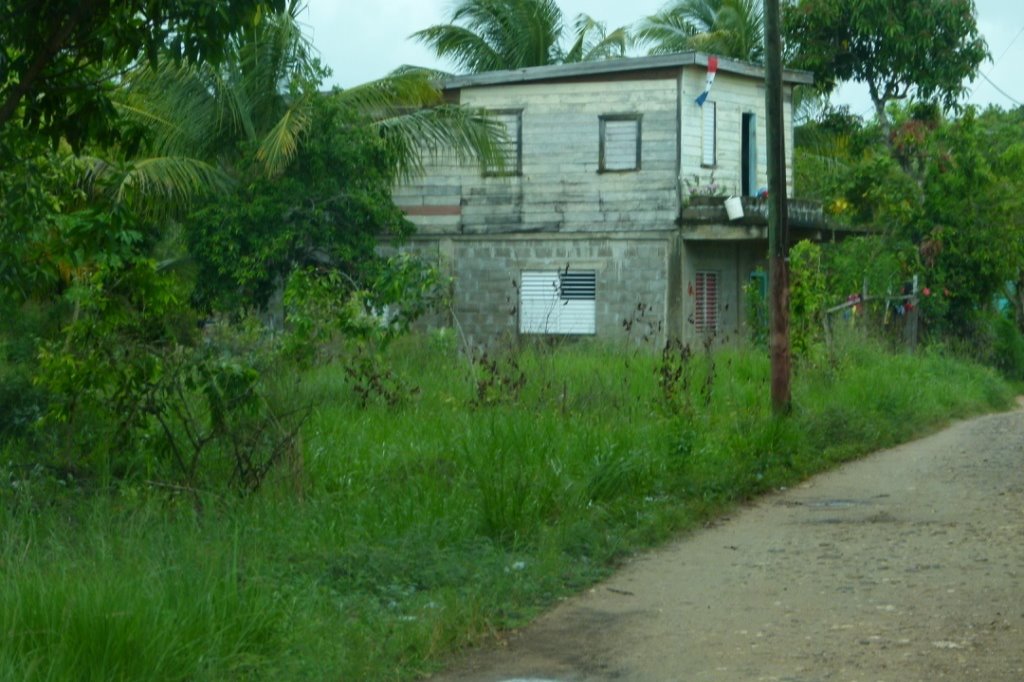 In Sandhill Village, as in many of the villages in Belize, employment opportunities are virtually non-existent. Those who do work must travel to larger towns and cities around the country. Some residents work long hours in tourist resorts and only see their families on weekends or days off.
With the country's unemployment rate between 17% and 23%, jobs are scarce and often transient, and more men than women are successful in finding employment. In addition, the women of Sandhill Village often can't even seek employment because they must stay home to take care of their children. And, there are 2,800 school-aged children in the village—more than half of the community's entire population! The women of Sandhill Village want to help support their families, but there are almost no opportunities to do that. 
We'll teach the women how to sew.
We believe change for the better can happen—one village at a time, one stitch at a time.
In April of 2019, a team of Canadian volunteers, sponsored and supported by the Rotary Club of Edmonton Riverview (located in Alberta, Canada) and led by one of our long-term members, Lora Lee Peaslee, will be heading to Sandhill Village for a week to do just that. 
The volunteers will teach daily sewing classes to a group of women of Sandhill Village. Women who excel in learning sewing skills will be provided with training on how to set up classes and teach other women in the village how to sew, so that the learning continues even after the Canadian team leaves.

We'll also teach the women how to run a sewing co-operative.
Women identified as possessing leadership and business skills will be assisted in establishing and running a sewing co-operative. The co-operative will allow the women to provide sewing services for hire and produce products that will be sold through the co-operative, generating funds to keep the co-operative going and that will also be shared among the women themselves.
Our goal is to bring employment opportunities to the women of Sandhill Village and to foster economic development in the village.

We need your help!
We need to purchase 12 sewing machines, 6 ironing boards, and 6 irons, as well as fabric and supplies for teaching the classes and to help equip the co-operative while it's in the start-up phase. We need to purchase a large lockable storage unit in which everything can be securely stored in the building where the classes will be taught and where the sewing co-operative will operate. We need to purchase window bars for the building. We need to purchase 75 sewing kits, which the women of the village will keep for their own use when they come to the building to sew.
We'll inject money into the local economy by purchasing as many of these items as we can from stores in Belize City. As the sewing co-operative grows, it will continue to inject money into the local economy. And why would we stop at one village? If this project is successful, we'll take the concept to other villages in Belize.

Please consider donating to this worthy cause.
Please help us provide women in Belize with the opportunity to work, to empower themselves, to improve their lives and the lives of their families, and to make their community and their country a better place to live.
Organizer