Lauren's European Band Tour
Greetings,
Hi, my name is Lauren Sall, and I am raising funds to perform in Europe with the Illinois Music Ambassadors in the summer of 2018.
A Passion To Perform and Connect With Others
I got goose bumps when I listened to the description of this trip. I dream of playing my trombone along with the rest of the nominated students that will be attending. We will be visiting 7 countries in 16 wonderful days:
·      England
·      France
·      Switzerland
·      Liechtenstein
·      Austria
·      Italy
·      Germany
A student who went another year said that in all his life, he wouldn't ever forget what it felt like to be playing music in the Alps.
I could immediately imagine a stunning snow-capped mountain range with the sun highlighting the peaks as the musicians performed beautiful music while the locals relaxed and took it all in. I knew instantly I wanted to be a part of this experience.
I knew that I would need to put forth a lot of time and effort in to be able to pull off raising the funds I need. I also knew that this wasn't the sort of thing I could do completely on my own.
At the encouragement of close friends and family, I'm starting this GoFundMe.
My Plan To Give Back As I'm Funded
So, why should anybody help me go to Europe to perform? Well, my parents say this is my opportunity to turn it into a mission – a year-long journey and beyond - one that benefits me, and one that benefits other people, too.
How will I do this? My goals are to:
·      Volunteer 5 hours for every $500 I receive
·      Accept petitions for anyone wishing to have them prayed for at the Cathedral of Notre Dame de Paris while I visit next summer
·      Remember the gift of other's generosity and make a life-long commitment to help others like myself – and those in much greater need - in the future
·      Be creative with other fundraising and charitable ideas for this campaign
 I will ensure I'm honest in these efforts by keeping updates for my page going, but my plan is to show that by getting your support, I will in turn support others. It's sort of my "pay it forward" lesson in life.
 I am a bit nervous to strive for all of this! I am currently working as a gymnastics coach at my local park district, I run two hours of cross country camp each morning and am in the ensemble cast for for our community musical presented at our local college.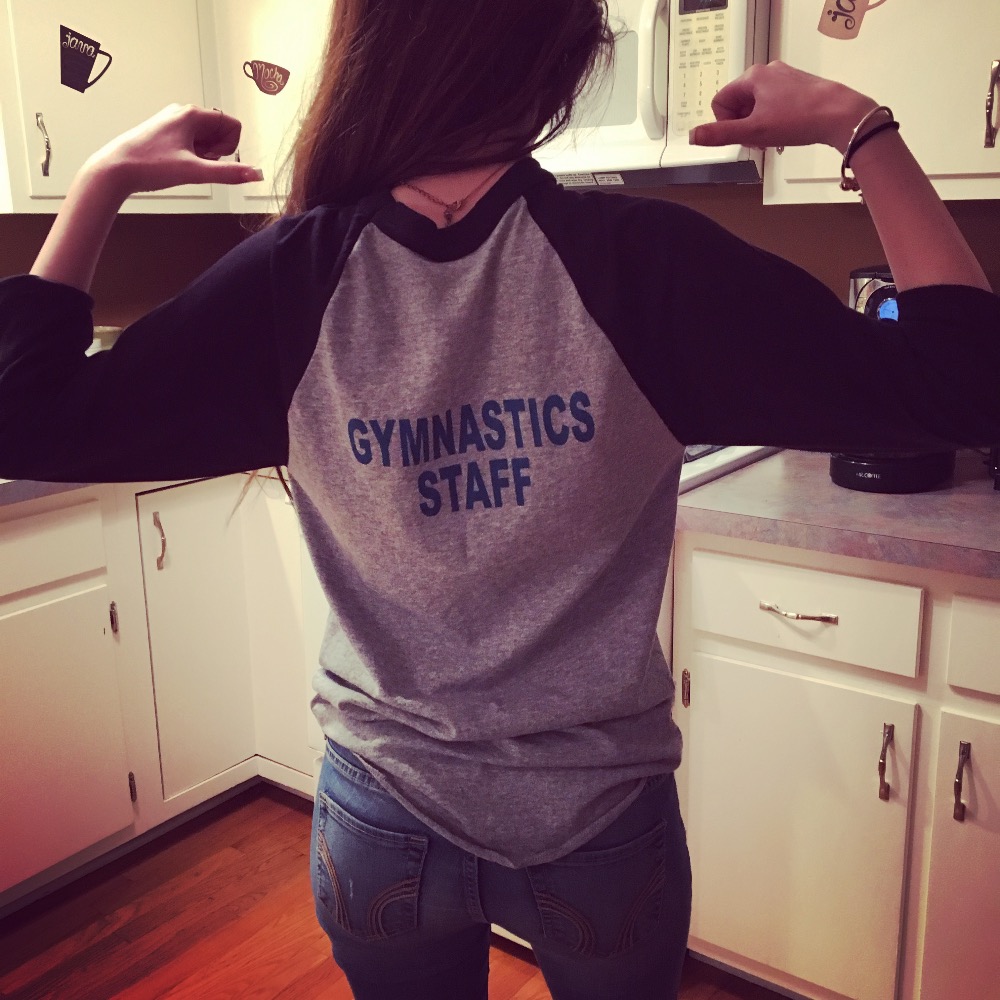 This fall will be my first year taking honors courses and an AP class, so school rigor will be much greater. I will of course continue with the cross-country season and work limited hours at my job.
I've never done anything so ambitious in my life, but I'm hoping to be successful with my family and friends to provide support for me.
I have been depositing half of the money I make from my job into my savings account, which exists for the sole purpose of this upcoming trip. I am also helping my folks put together a garage sale to earn more funds. In addition, I have come up with a list of ideas for fundraisers to plan. I am extremely open to accepting new ideas for how to make extra cash along the way.
Why This Trip?

So how did the trip even come about? I was nominated by my totally awesome band directors Brandon Estes and DJ Alstadt. Each day, I feel like curricular band gives me a chance to have a creative outlet during the school day. I enjoy participating at our concerts 4 times per year, and enjoy the camaraderie of performing the pieces we've all worked so hard to perfect.
What Will It Take?
Just for the sake of numbers, if 300 people contributed $25 each, $7500 would be raised – clearly more than enough. I can donate my surplus to a charitable organization, and I'd be committing to doing 75 hours of volunteer service work in the next year.
Please follow me on this journey and become a part of this mission to help me learn to set and achieve my goals and gain the experience of a lifetime.
Thank you for your support.
All The Best,
Lauren Sall
Organizer