Most of you know I am battling Hodgkin's lymphoma for the second time. My parents are very supportive and have been paying my medical bills for over a year now but it is becoming more difficult to keep up with. My doctors do not want me working, plus I have a new baby to take care of, so I can not pay the bills myself but I would like to help. If you are able to donate any amount, we will be forever grateful. Even the smallest amount with help.
Most of the money will go towards this summer's living and travel when I will have to live in Jacksonville for over a month while I go through daily Proton radiation treatment. Proton therapy uses protons instead of x-rays to kill an residual cancer cells after chemotherapy is complete. It is a newer technique and has fewer side effects than x-ray radiation, but is much more expensive.
If you want to know more information about my story, I have posted it below, it is in my daughter, Paityn's point of view.
The cost of saving my mom's life is getting really costly! Although medical insurance covers a lot it does not cover her loss of work, gas and travel expenses to her doctors in Gainesville and Jacksonville every other week, her herbal treatment to maintain and build her immune system and some added security of the Cold Caps and my cord blood storage.
My mom is fighting Hodgkin's Lymphoma for the second time in her young life. For those of you who don't know exactly what Hodgkin's Lymphoma is, it is a cancer found in the lymphatic system, which is part of the immune system. When she found out treatment may cause infertility she put 'life' first and prayed for me. God granted her prayer, but then her doctor told her to have an abortion. That would have never been a option because she already loved me so! So she prayed, searched for better doctors, gave up living in Tampa, where she was a Kappa Delta at the University of South Florida, and moved back with her parents for support.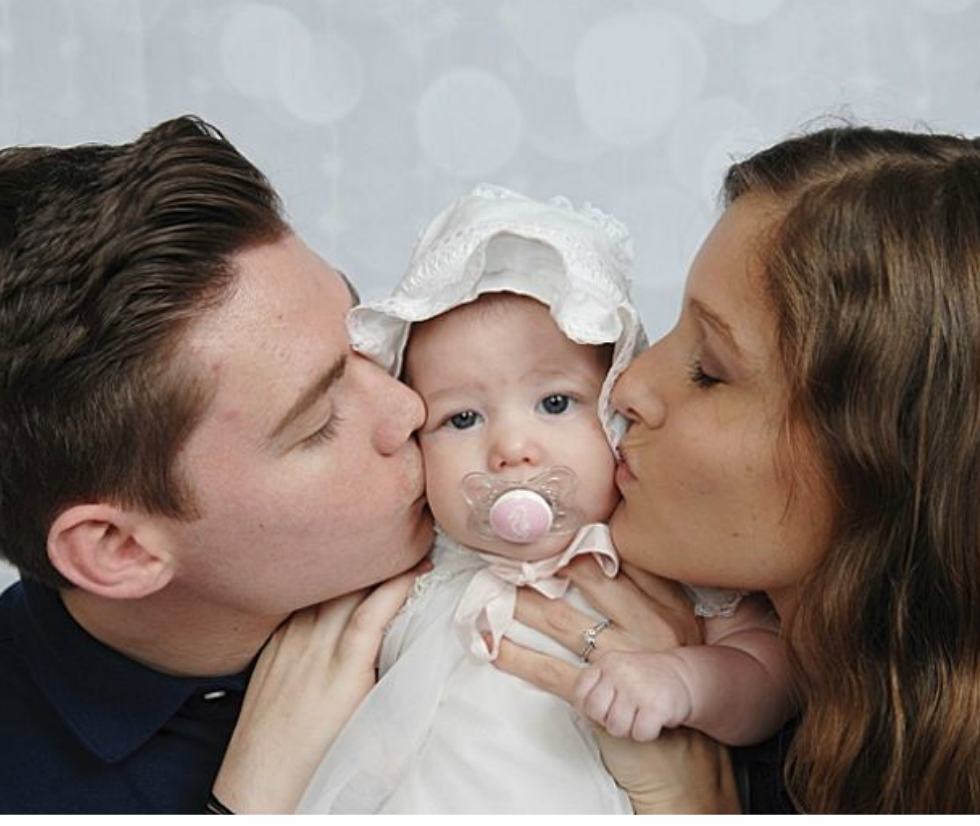 Want to hear about "The Miracle of Me?" I, Paityn Marie Dickson, was born on December 12th, 2014. That is the Feast Day of Our Lady of Guadalupe! Thanks to our Mother Mary's intercessions, my Grandma's prayers, and everyone who prayed for me, I was born perfectly healthy. Have you heard that motherhood heals? Microchimerism, which is scientifically proven now, is when a baby's stem cells from pregnancy remain in their mother and can help fight disease. We even saved my cord blood… expensive, but "My mom gave me life so maybe I can save her's!" Due to God's grace and so many people praying, the cancer did not grow or spread the whole 9 months she carried me. She also gets Chinese Herbal Medicine from a nice doctor who kept me healthy and growing strong. He is still treating my mom through her chemo as long as my grandparents can afford it.
Another added expense, my Mommy is using cold cap therapy, which is freezing her hair follicles so her hair doesn't fall out. She does not want to look sick and she wants to marry my daddy as soon as she recovers so se really wants her own hair for that special day! Mommy actually applied for a grant and she is receiving some money to help pay for the caps. My parents are off to a rough start financially and health wise, but their love is strong and it only matters that we all end up together. I think they will understand their vows of "in sickness and in health" better than most people do on their wedding day.
Mommy can't work. Doctors want her "stress free" and taking care of herself. She misses the money she used to make. She still is taking online classes though to finish her degree. For you know, she one day wants to be a Social Worker who helps families with children suffering from illness.
Another blessing is my mom has been approved to receive Proton therapy, a more precise radiation, to reduce her chance of a secondary cancer. Can you believe that – radiation will kill her Hodgkin's Lymphoma, but gives her a greater chance to get breast cancer in just a few years? Prayers have to always continue for my mommy and we appreciate all those prayers that have been lifted up. They create "Miracles!"
Mommy found her "compassionate, caring and supportive doctors that know she needs to have a long life to take care of me through UF Health in Gainesville and Jacksonville. That adds lots of gas, food, hotel and time off from work that my grandparents have to take. I have the best family and I'm just trying to help out!
Thank you to everyone who has been praying so much for my mommy. She is doing great with her chemo treatments. If you can help us out a little bit we will be forever grateful! If not, please keep praying for us. I know God has a plan for us and will answer the prayers how he sees best. God Bless!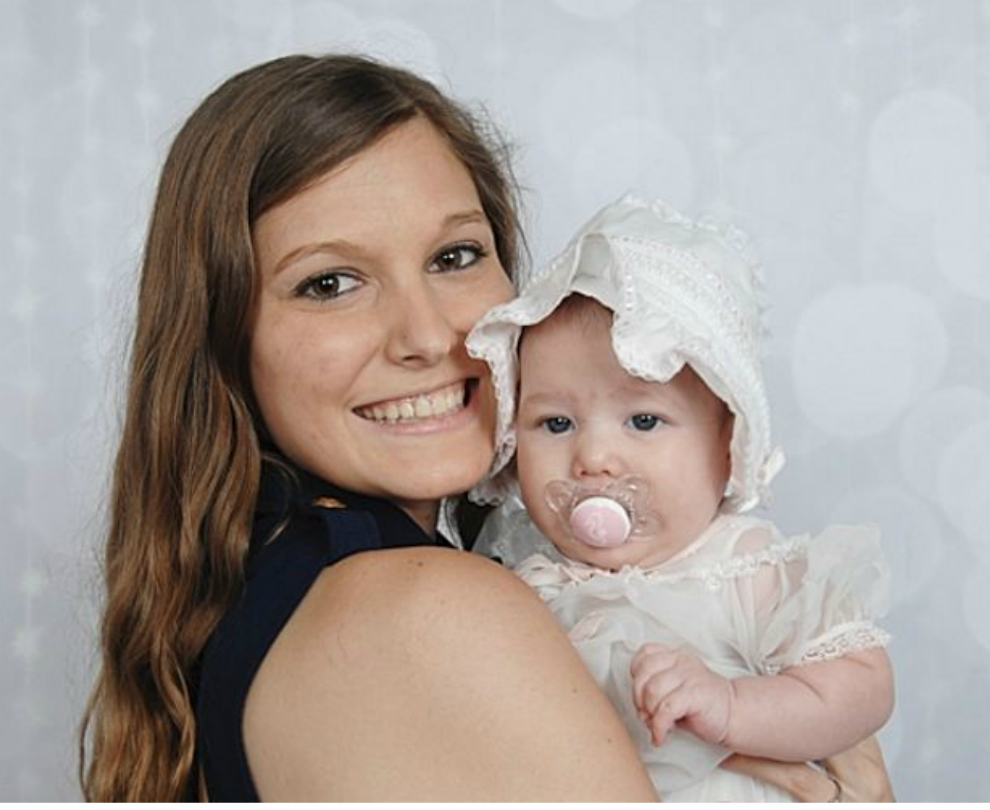 Donations

Organizer
Krysta Marie Schildwachter 
#1 fundraising platform

People have raised more money on GoFundMe than anywhere else. Learn more

GoFundMe Guarantee

In the rare case that something isn't right, we will refund your donation. Learn more

Expert advice, 24/7

Contact us with your questions and we'll answer, day or night. Learn more