Save James the Puerto Rican Street Dog
Hi, our names are Stef, Siena and Lena. We are fundraising to bring James, the Puerto Rican street dog back to the UK, so he can finally have a safe and loving home 
We met James on our first day undertaking summer internships in Punta Santiago, Puerto Rico. A black and white Labrador X Plot Hound mix (we think!) followed us for a walk along the beach and since then has stayed with us every day. He walks us to our internships each morning, picks us up in the afternoon, comes for beach picnics, and sleeps under our trailer at night. He is the most sweet, gentle and loving dog, and we've all grown very attached to him. We think he may have previously been a pet and was abandoned or ran away as he is very submissive, toilet trained and walks well on a lead. 
Unfortunately, we came home on Friday night to find him severely injured. He was covered in blood, sustained a deep cut to his head, his ear was split in half and lots of other scratches and wounds littered his body. We immediately took him home, gave him food and water, treated his wounds with antiseptic, bought him a lead, harness and bed, and named him James. ❤️‍ 
We reached out to a local charity, the Puerto Rico Dog Fund, for their suggestions for seeking medical treatment. They very kindly offered to fund the vet bills for his wounds, vaccinations, microchip and neutering. We couldn't thank them enough! 
We now just need help bringing him home to the UK. 
We feel that this is our only option. Releasing him back out onto the streets would put him at risk of being beaten up again. We could also give him to a local shelter, but the number of street dogs admitted are so high in Puerto Rico that the euthanasia rate is 97%. 
We can't let this happen to James! 
We are hoping that through the power of some kind hearted people on Go Fund Me we may be able to raise $2000 to help with the flight costs to bring him back to the UK. We are putting money in from our own pockets, but, unfortunately, we are only students volunteering on internships for the summer, and we simply cannot afford to pay for everything he needs. 
We really don't want James to go back out on the streets or to be put to sleep. Please help us if you can! If you can't, just sharing our Go Fund Me page will be a great help. 
James is sending lots of licks and cuddles for giving him a second chance ❤️‍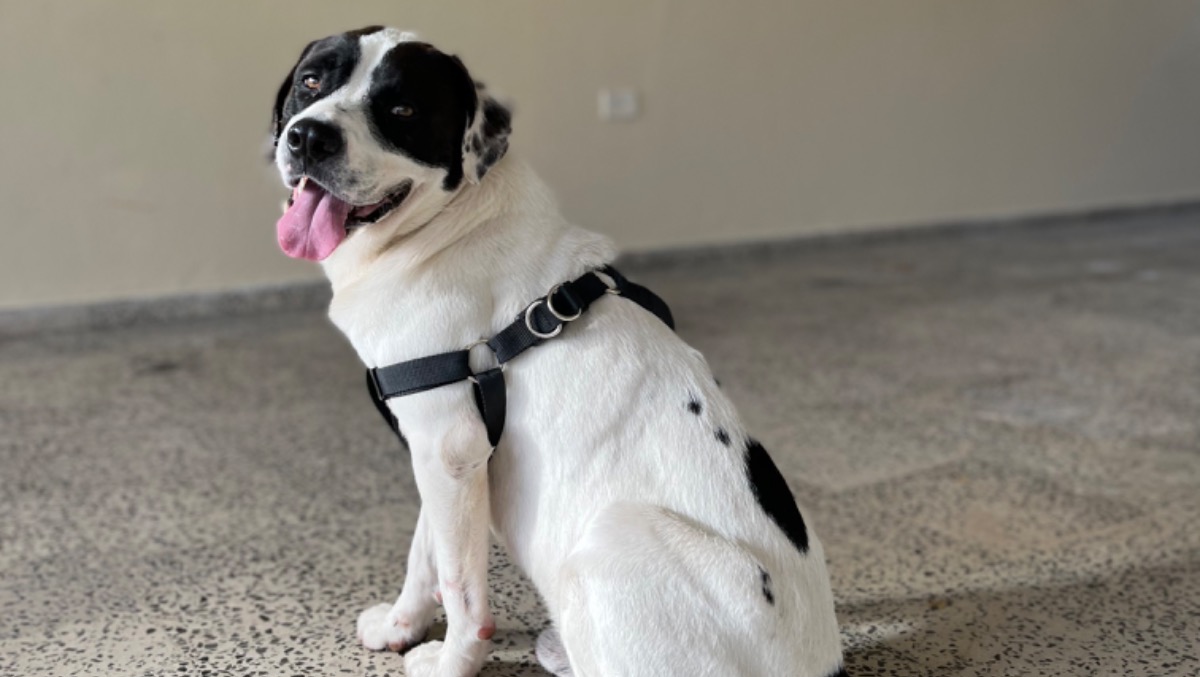 *** If you are donating from the USA, you can donate directly to the Puerto Rico Dog Fund. These donations will not be tax deducted, and will go directly to funding James' flight.
Please donate here and state that the donation is for James if you are from the USA
:
www.thepuertoricodogfund.org/donations
*** If you are donating from anywhere else (not USA) please donate through Go Fund Me! 
*** If we have any donations spare, we will donate them to the Puerto Rico Dog Fund to thank them for all their help, and to help them continue their efforts to get dogs off the streets of Puerto Rico. 
Organizer and beneficiary
Stefanie Slack 
Organizer
Punta Santiago, PR