Salva el Santuario Animal Almas Veganas!
[English below]
Hola!
Somos Almas Veganas Santuario Animal, un colectivo antiespecista, transfeminista y libertario que lucha por la liberación animal, humana y por la tierra.
https://almasveganas.org/
NECESITAMOS VUESTRA AYUDA PARA SALVAR EL SANTUARIO
  que gestionamos donde hemos rescatado a más de
50 animales!
Sólo somos 2 compañeras
afrontando todos los gastos
que conlleva llevar un santuario animal  y necesitamos vuestra ayuda para
no perder las tierras del santuario
!
Os contamos nuestra historia!
A finales del 2016, Fani creó la ong de forma legal y se puso en marcha para ahorrar dinero y buscar gente afín para crear el santuario. Compró una máquina de impresión digital para vender ropa y autogestionar el proyecto con la ayuda de toda la gente que en ferias,eventos y redes sociales nos hacía pedidos para colaborar.
Fue llegando gente y con esfuerzo se ahorró lo suficiente entre varias compañeras para poder dar la entrada que pedían para las tierras del santuario.
Entramos 9 personas
en octubre de 2018 muy ilusionadas, unas tierras de paz y armonía  perfectas para crear un hogar para ayudar a muchísimas vidas  víctimas de esta sociedad que les discrimina y tortura.
45 hectáreas verdes con agua ilimitada por sus diversos ríos.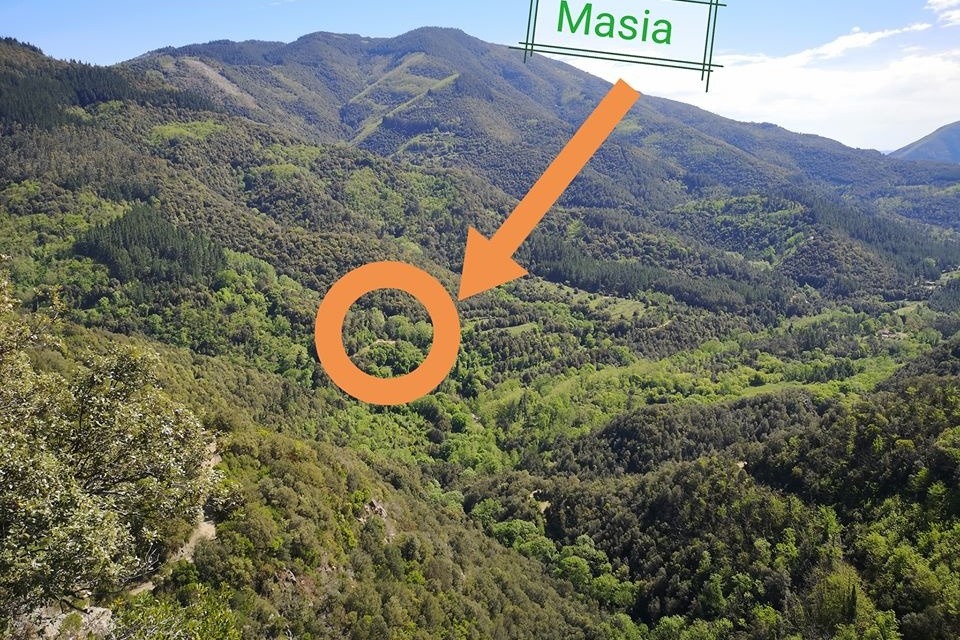 NOS COMPROMETIMOS.

Hicimos un contrato de alquiler con opción a compra a dos años y medio.
Dimos una entrada de 40000 €  y pagamos desde entonces 2000 € mensuales que van restando a la cuota final que será la compra.
Siendo 9 personas supuestamente comprometidas lo vimos  viable.
Pero la vida de un Santuario Animal es mucho más dura y sacrificada de lo que la gente imagina, es 24/7 siempre, estrés, sufrimiento, imprevistos, mucho esfuerzo físico y mental, pero también momentos maravillosos que lo compensan si realmente quieres ayudar a los animales.
Ya hace un tiempo que sólo somos dos, Fani y Rans
https://almasveganas.org/asamblea/
Por varios motivos, principalmente la falta de compromiso y realmente no priorizar el proyecto, las otras compañeras tomaron  rumbos diferentes quedándose en nosotras solas la responsabilidad de tirar adelante el hogar de todas las habitantes que viven aquí en el Santuario con todos los gastos que conlleva.

REALMENTE NECESITAMOS VUESTRA  AYUDA DESESPERADAMENTE
Tenemos que conseguir 50000 € para poder dar una entrada y poder pedir una hipoteca para comprar las tierras del Santuario y así seguir con nuestra labor.
SOLAS NO PODEMOS!
Nosotras trabajamos a diario en el santuario con todas las tareas que conlleva, desde cuidar a los animales, mantener y reparar instalaciones, crear nuevas,etc..
Llevar todo el papeleo legal con las administraciones, imprimir los pedidos de la gente que colabora con nuestra tienda benéfica..
También trabajamos en el exterior para afrontar todos los gastos de alimentación y veterinaria de las habitantes además del pago de las tierras, materiales de construcción, permisos, etc..
Hace dos años que estamos luchando lo máximo posible por esta causa con la que nos estamos dejando toda nuestra energía, estamos agotadas pero siempre  merece la pena por ver a las animales felices en su hogar lejos de cualquier opresión, son nuestra familia y necesitamos afianzar su hogar.
TENEMOS UN AÑO
 de margen para conseguir el objetivo, 
a nosotras nos es inviable ahorrar esa cantidad con todos los gastos mensuales que tenemos que afrontar solas. 
VUESTRA AYUDA ES CRUCIAL


Cada aportación suma, toda ayuda es muy importante para las animales que viven aquí en el Santuario y las que podrán llegar para vivir sus vidas de una forma digna con cuidados emocionales y veterinarios.
Ayúdanos a ayudar!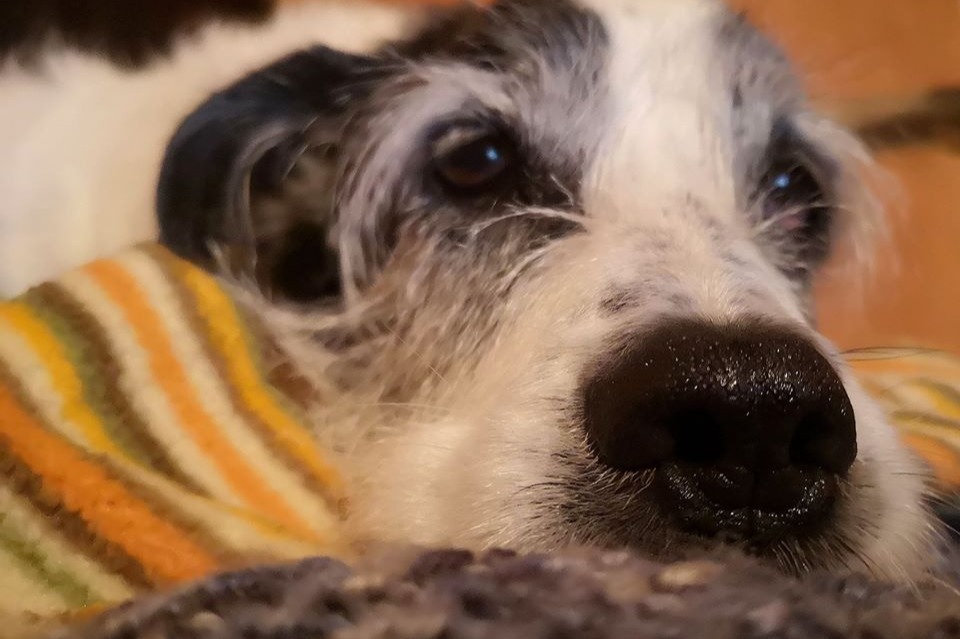 Los animales merecen un lugar mejor. Juntas hemos creado una comunidad con más de 15 mil personas en Instagram. Si todas ponemos nuestro granito de arena podremos salvar a muchas más animales y darles estabilidad a las vidas ya rescatadas. Casi 16.000 personas estáis activas en nuestras redes. Si lo estás leyendo,seguramente eres una de ellas. Si cada una de vosotras donáis un poquito, lo que podáis , llegaremos al objetivo y podremos seguir con nuestra labor sin perder el Santuario.
Desde el principio ideamos el Santuario como un espacio autogestionado, para no depender de la ayuda externa . Siempre hemos trabajado dentro y fuera del Santuario, ofreciendo el merchandising que nosotras mismas imprimimos , reciclando materiales y alimentos, cultivando nuestros alimentos..
Nos sabe muy mal pedir pero nos vemos con la obligación ya que es por las animales rescatadas del Santuario. Después de escapar de la explotación se merecen vivir una vida en su hogar de una forma estable.
Gracias por todo este tiempo a nuestro lado. No tenemos palabras para agradecer todo el apoyo que nos brindáis, compañeras!
Muchísimas gracias a todas!
CONÓCENOS
https://almasveganas.org/
TIENDITA BENÉFICA
https://almasveganas.org/tienda/
----------------- English
Hello!
We are the Almas Veganas Animal Sanctuary, an antispeciesist, transfeminist and libertarian collective fighting for animal and human liberation and to save the planet.
https://almasveganas.org/
WE NEED YOUR HELP TO SAVE THE SANCTUARY
we manage, where we have rescued more than 50 animals!
We are only 2 colleagues meeting all the expenses involved in running an animal sanctuary and now we need your help because we face losing the very land on which the sanctuary lies!
Our story:
At the end of 2016, Fani established the NGO as a legal entity and started to save money and look for like-minded people to create the sanctuary. She bought a digital printing machine to print designs on clothes related to project and its aims. With the help of all the people at fairs, events and social networks there were enough orders and people interested in helping to begin to seriously launch the sanctuary. People arrived and with great effort we generated enough funds among several partners to be able to pay a deposit for the land of the sanctuary.
In October 2018, nine of us entered the sanctuary with great enthusiasm, a land of peace and harmony that was perfect for creating a home to help the many victims of this society that discriminates against them and tortures them. 45 green hectares with unlimited water from various nearby rivers.
WE COMMITTED OURSELVES
We made a two and a half year lease with an option to buy.
We gave a down payment of 40,000 euros and since then we have been paying 2000 euros per month, which we are subtracting from the final purchase payment .
Being 9 people supposedly committed we saw it as wholly viable.
But the life of an Animal Sanctuary is much harder and requires more sacrifice than people imagine. It is 24/7 always, stressful, unexpected suffering, a lot of physical and mental effort, but also wonderful moments that compensate if you really want to help the animals. It's been a while now since there were only two of us, Fani and Rans. For various reasons, mainly an ability to maintain such levels of high commitment and not really prioritizing the project, the other companions took different directions, leaving us alone with the responsibility of running the home of all the inhabitants living here in the Sanctuary with all the expenses involved.
WE REALLY DESPERATELY NEED YOUR HELP

We have to get 50,000 euros to be able to get a deposit for a mortgage to buy the land of the Sanctuary and thus continue with our work.
WE CANNOT DO IT ALONE!

We work every day at the sanctuary with all the tasks involved, from caring for the animals, maintaining and repairing facilities, creating new ones, etc..Carrying out all the legal paperwork with the administrations, printing the orders of the people who collaborate with our charity shop... We also work abroad to pay for all the food and veterinary expenses of the inhabitants as well as the payment of the land, building materials, permits, etc.
For two years we have been fighting as much as possible for this cause, giving all our energy. We are exhausted but it is always worth it when see the animals happy at home away from any oppression. They are our family and we need to strengthen their home.
WE HAVE ONE YEAR
to achieve this goal,
It is not feasible for us to save that amount with all the monthly expenses we have to face alone.

YOUR HELP IS CRUCIAL
Every contribution adds up, every bit of help is very important for the animals that live here in the Sanctuary and those that will be able to arrive in future to live their lives in a dignified way with emotional and veterinary care.
Help us to help them!
The animals deserve a better place. Together we have created a community of over 15,000 people on Instagram. If we all do our bit, we can save many more animals and give stability to the lives already rescued. Almost 16,000 people are active in our networks. If you are reading this, you are probably one of them. If each one of you donates a little bit, what you can, we will reach our objective and we will be able to continue with our work without losing the Sanctuary.
From the beginning we conceived the Shrine as a self-managed space, so as not to depend on external help. We have always worked inside and outside the Sanctuary, offering the merchandising that we print, recycling materials and food, growing our own food...
We are very sorry to ask but we are obliged to do so because it is for the animals rescued from the Sanctuary. After escaping from the exploitation they deserve to live a life in their home in a stable way.
Thank you for all this time by our side. We have no words to thank you for all the support you give us, dear friends!
Thank you all very much!
GET TO KNOW US
https://almasveganas.org/
SOLIDARITY STORE
https://almasveganas.org/tienda/
Become the first supporter
Your donation matters
Organizer and beneficiary
Estefanía Moghli Torralba
Organizer
Osor, Girona
ESTEFANIA MOGHLI TORRALBA
Beneficiary