It is with great sadness we are changing the campaign to the Roger Charriere memorial fund.  Roger fought a hard fight but the side effects of the stroke were to great to overcome   He passed away peacefully November 30 with  his loving wife Harlee by his side. 
During this battle Roger incurred tremendous amount of debt.  We also are looking to honor Roger with a special memorial which will be decided in near future.  
On Monday, February 1st, Roger Charriere suffered a severe stroke. This left him completely unable to move his left side and affected his vision and speech. He went into ICU and has remained in the hospital since.  
We know that Roger will fight back, but the road to recovery will undoubtedly be hard and long. He will have to learn how to sit, stand and walk again. Roger is a person who has always taken good care of himself, but unfortunately there is no way to plan for something as unexpected and debilitating as this. 
Roger's wife Harlee has been by his side the entire time, and will remain there through his rehabilitation. She is working with Roger's medical team to get him into an excellent rehabilitation program for stroke patients. Roger is working hard to make progress and get into rehab where he can get the therapy he needs from stroke recovery experts.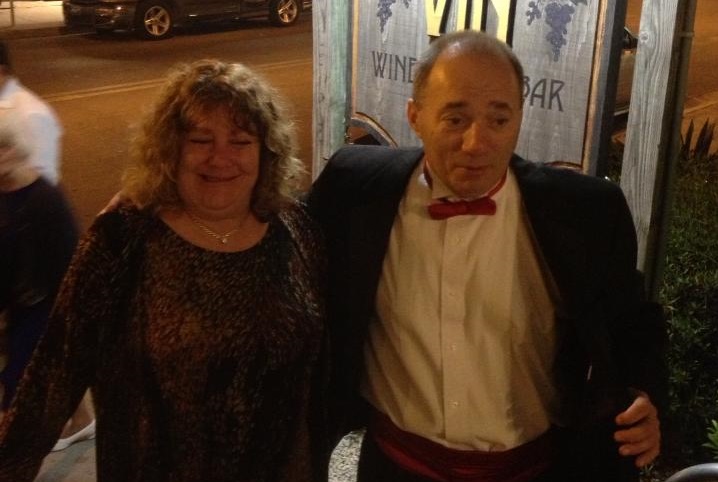 An event like this has a tremendous impact on one's finances, no matter what their financial position was prior. Though Roger himself would never ask for assistance, we want to make sure that he and Harlee are not left with a large financial burden as Roger spends the coming months recovering. Expenses will mount quickly and costs for medical care, travel and living expenses are exorbitant. 
Together, we can make sure that Roger and Harlee have nothing to worry about, and can simply stay focused on his progress. Roger is a wonderful husband, step father,  brother, uncle and cousin, along with being a wonderful friend to so many. He has always been very generous and we know that he would do this for any of us in a heartbeat, which is why we are doing this for him.
Contributions of any amount would be greatly appreciated to help Roger get back on his feet as quickly as possible! Thank you so much for your love and support during this time of need. It means the world to Roger and Harlee.
If you wish to mail something to Harlee and Roger, please send to
Melissa Barton (Roger's Stepdaughter)
626 Josephine Parker Dr #102
Key West, FL 33040