Rob Rides Pyrenees for Indonesia
On Sunday the 5th of August 2018 at around 7.43pm, I was living on the beautiful island of Gili Trawangan, Lombok, doing my divemaster course, when a magnitude 7.0 earthquake struck Lombok and the 3 Gili islands. Over 450 people lost their lives, and over 350,000 were left homeless, without access to clean drinking water, food, medicine or shelter. Volunteers are working around the clock in Bali, the Gili islands and Lombok, trying to gather, sort and distribute essential life saving supplies to the hundreds of thousands of people that need them. I experienced the earthquake first hand, and can honestly say I have never been more terrified for my life and the lives of the friends I made out there. I wouldn't wish that experience upon my worst enemy. Luckily no one I know personally lost their life. However, about 75% of the Blue Marlin staff (where I was working) who all travel from Lombok daily, lost their homes, along with other local friends I made out there. 
My aim is to try and raise as close to £1000 as I can get, which will go so far in helping Lombok. 
My Dad is spending 7 days cycling across the Pyrenees from the Atlantic ocean to the Mediterranean sea. Taking on 750 kilometres of sheer mountain ascents, incorporating some of the most iconic climbs. He loves a challenge and has been training relentlessly, getting ready to begin in 10 days time.  He was going to do this for fun with his friend Greg, but Dad has very kindly allowed me to use his cycling to raise money for my cause.
Generous donations have already been flooding in, but are being used immediately to buy medicine, water, food, clothes, blankets, baby formula, shoes, antiseptic along with a multitude of other essential items. Lombok is such a poor area anyway, so they are really relying on our donations in order to get their lives back together. Many rely on tourism for money to feed their families, especially those I know that work in the dive shops on Gili Trawangan, but until they have somewhere to live, and the island begins to be rebuilt, they have nothing. 
Our money goes so far in Indonesia. One less drink at the weekend for us can ease the suffering of a family in Lombok.
10p buys a bowl of noodles to fill a child's belly 
£3 buys 25kg of rice to feed a whole village for a few days 
£4.50 buys enough formula to feed a baby for a few weeks 
£5.50 buys a tarp that will shield one or even two families from a cold, windy and rainy night 
£40 buys a filtration system that can buy enough safe drinking water for an entire village 
Volunteers have been working tirelessly to deliver supplies to all those affected, but Lombok is such a big island and most of it is in need. So the money already raised has barely put a dent in what's needed. And it breaks my heart thinking about all the people suffering. Especially as more powerful earthquakes continue to strike. On Sunday the 19th of August, new earthquakes of magnitudes 5.2, 6.3 and 7.0 all struck on the same day, bringing down many more homes in the East of Lombok. 
The money I raise from this page will be put onto "Save the Children - Indonesia Earthquake".
Thank you so much for reading. 
Lots of love, Maddy x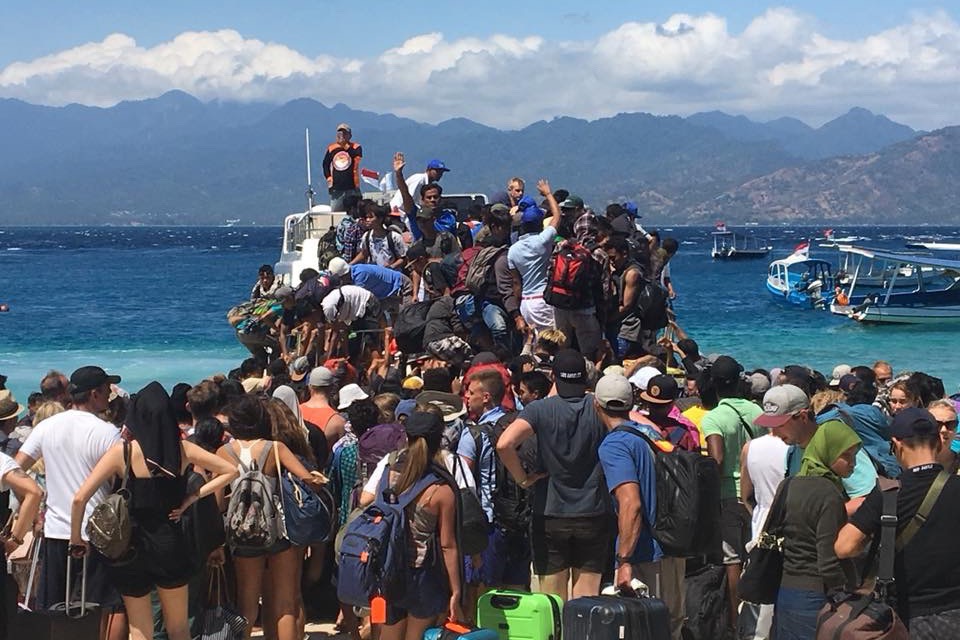 Organizer
Maddy Williams 
Organizer
West Chinnock, South West England, United Kingdom