Road to COVID recovery for Anatoliy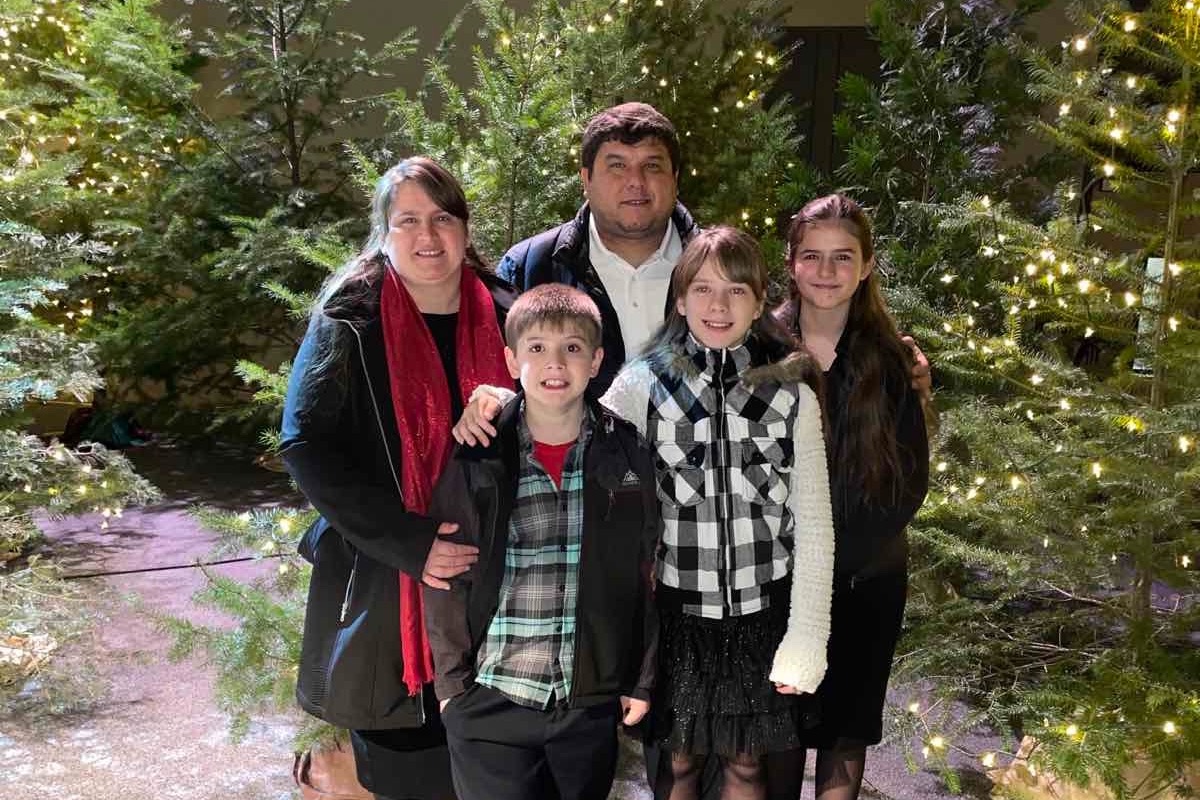 Hello Friends & Family in Christ!
          Thank you for attending this Gofund me page. For the record, this request is being made on behalf of my sister & her husband- Nataliya & Anatoliy Yakovchuk, and their three children -Victoria, Christina, & Maxim.
          Their family set out on July 19, 2021 to visit family in Montana. On the way there, Anatoliy got sick with regular common cold-like symptoms. It all began with feeling weak and a mild cough. They arrived to Montana, and tried getting well with typical slavic methods: medications, warm tea etc. On July 26th, they even went to Hot springs, to try and lessen the cough and feel better. Things only got worse from there on. It was all unplanned for this to happen the way it did. On July 27th, the entire family woke up and decided to head home, since Anatoliy wasn't feeling well- the cough was still there and shortness of breath began to develop. Unfortunately, the trip ended in Idaho Falls in Idaho, and on July 28th early in the morning, Anatoliy was admitted to Eastern Idaho Regional Medical Center. His oxygen saturation was 52% upon arrival, and the medical staff worked quickly to diagnose the cause of the shortness of breath and deteriorating condition. Lab work up concluded, that Anatoliy is positive for COVID and developed Covid Pneumonia. COVID damaged the lungs so bad, to the point that they became too stiff to provide proper oxygen perfusion, and required intubation on July 28 ( later in the night). He was then medically sedated for about a week in the ICU.
         With the prayers of friends and family, God was able to place His healing hand on him, and he is now breathing with his own lungs and extubated, but still under oxygen therapy. Currently, his condition is stable and improving with each coming day, but it is not yet known how soon he will be off oxygen therapy, and discharged to return home to California. The medical staff are all amazed at how quickly his lungs were able to overcome the damage that was caused. We are thankful for all the emotional, spiritual, and financial support this family has recieved during this difficult time. This GoFundMe was organized as an attempt to gather financial support in this uncertain time to cover rent, bills, and expenses during the recovery phase for Anatoliy. He is the sole provider for this family, and it is not yet known how soon he can start working after being in the hospital.
Any donation will be a blessing to this household during this difficult time.
Thank you in advance for all the generosity & support and may God bless you many times more in return!
Organizer and beneficiary