Riley is a precious little brindle pup who was brought to us by animal control because her owners were in a horrible car accident.  She has a skinned area on her neck and a rear hind leg that is dangling.  The first responders at the accident found this sweet little nugget trapped in the dash. 
We are taking her to the vet for Xrays to see what needs to be done but our vet believes it is definitely broken.  Please help us by donating to help w/ Riley's medical expenses.  She will need to be on pain medication, x-rays, and possibly surgery.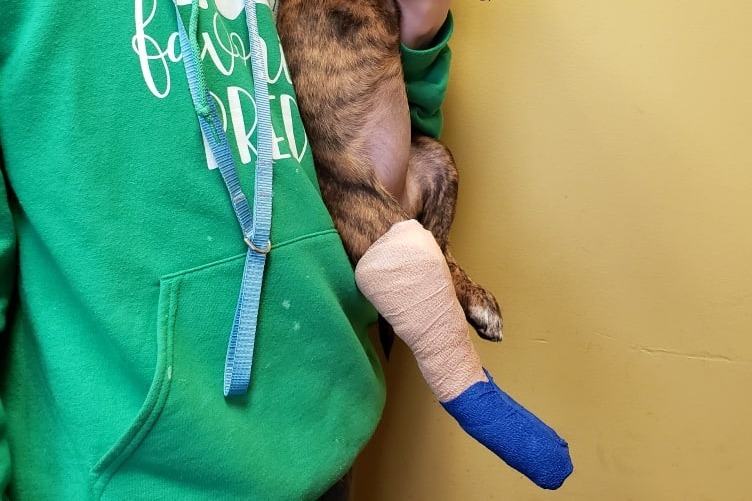 Want to join me in making a difference? I'm raising money for Bowling Green-Warren County Humane Society, and any donation will help make an impact. Thanks in advance for your contribution to this cause that means so much to me.