#Restitution Sioux Youth Gathering
I am grateful for all that I have learned from Native American Spirituality and the ceremony and cultural wisdom that has so enriched my life.
This campaign supports Shield The People, a community movement of the Rosebud Sioux Tribe.
This Indigenous Youth Camp this summer is promoting intertribal unity and bridging generations of land and water protectors together in solidarity with Standing Rock and The Keystone XL.
Our youth are our only future. This campaign is so important because this Intertribal Youth Gathering uplifts the next generation to share their culture and traditions to heal and nurture all our relations.
Restitution:
the restoration of something lost or stolen to its proper owner.

The Sioux Intertribal Youth Gathering will be an amazing week of Sioux cultural exploration and reuniting with their sacred ancestral land in the Black Hills.
Culture and Sacred Land
Re-establishing buffalo herd. Pe'Sla's first baby buffalo. 

Cultural Traditions
Elders of the Oceti Sakowin the Seven Sioux Tribes and a group of young professional Native people that are dedicated to the promotion of education, health, leadership, and sovereignity among our indigenous Nations will be holding the week long exploratorium. 
The 36 foot geodesic dome for the sacred land at Pe'sla. 
Prayer Dome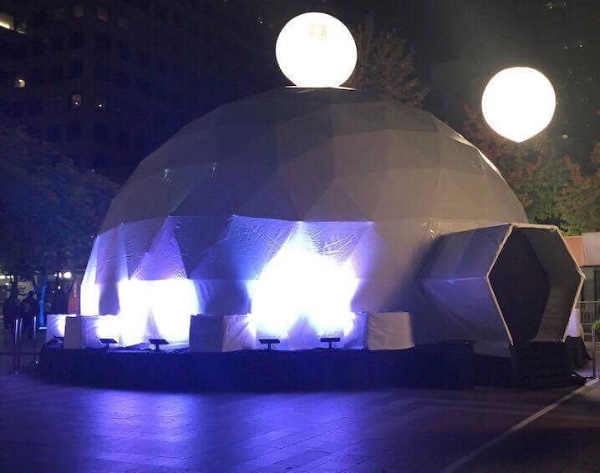 The significance of the Intertribal Youth Gathering is to celebrate the preservation of approximately 3 square miles of this land to be held in trust for future generations. This land serves as a place for tribal youth to connect with their ancestral land and participate in their spiritual customs. The focus will be on their sacred relationship with water and creative problem solving for a sustainable future for all Our Relations on our beautiful Mother Earth.
Russell Eagle Bear, Historic Preservation Officer for the Rosebud Sioux Tribe, said "We paid a high price for the land because we wanted to protect our burial sites, our cultural sites, our ceremonial sites".
Historically, Pe'Sla and the entire Black Hills was protected by the 1868 and 1851 Sioux Nation treaties. The United States violated those treaties and took the Black Hills in violation of the 5th Amendment of the Constitution.  The reacquisition of Pe'Sla is a healing and historic event for the Lakota, Dakota and Nakota people. Please stand with the Sioux as they protect their heritage and pass their culture on the the next generation. 
Thank you for giving from your heart to our Native American Relatives.
Please give what you are able and encourage your network of friends to do the same by spreading this campaign far and wide through the share buttons and link below. 
"On behalf of the Rosebud Sioux Sioux tribe we are honored to receive the donation of the Prayer Dome.
Miakuye Oyasin / All My Relations"
Organizer