London, a rescue dog, and his owner Desiree, were hit by a car last week.  The car was making an unprotected left and rushing to beat oncoming traffic when it struck our friend and her loyal companion as they were in the crosswalk.  
The resulting accident left Desiree in the Hospital with a broken tibia, torn MCL, broken ankle, and several bumps and bruises.
London, didn't fare any better...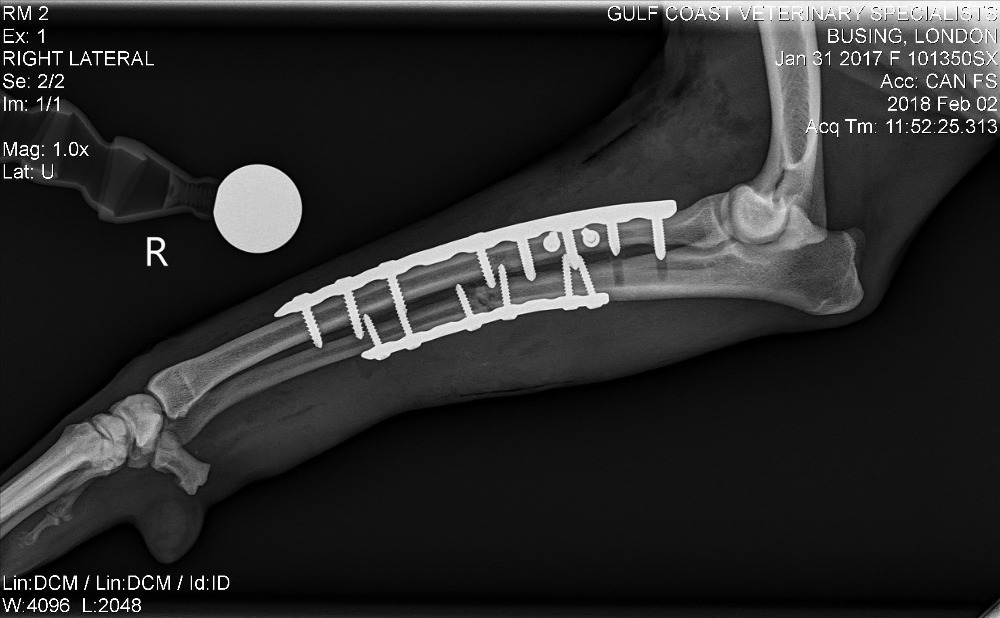 Desiree and London will both be off their feet for a while, and the second story apartment they live in will be unused while they live with friends and family during the 6 month recovery period.  It will be a long road to walking a pack of pups down the street, but no doubt we will all get there.
Desiree has been a great friend to dogs who needed the help of a kind stranger, and a great friend to those who know her well.  
She now needs people who she doesn't know to extend the same kindness she's shown to animals.
To all who have read this far, thank you.
To all who can donate, you are investing in someone who champions animal rescue, service to community, and kindness (which can be in short supply these days)... Thank you.

Organizer